Baby Store
5 Best Graco Car Seats for Kids' Safety & Comfort – Safe Car Seats 2023
We devoted our safe kids' car seats review to Greco seats, because they just stand out so far in the market as the best you can buy. They have an excellent track-record for keeping tiny babies and older kids from harm in real-life road accidents.
And they are better padded and cushioned for your precious child's comfort, too. You get a loud click when the harness is correctly clipped in and it's easy to open with one hand. So dive in to choose the best Graco car seats for your child and save yourself a lot of stress!
1. Graco SnugRide 35 Infant Car Seat Gotham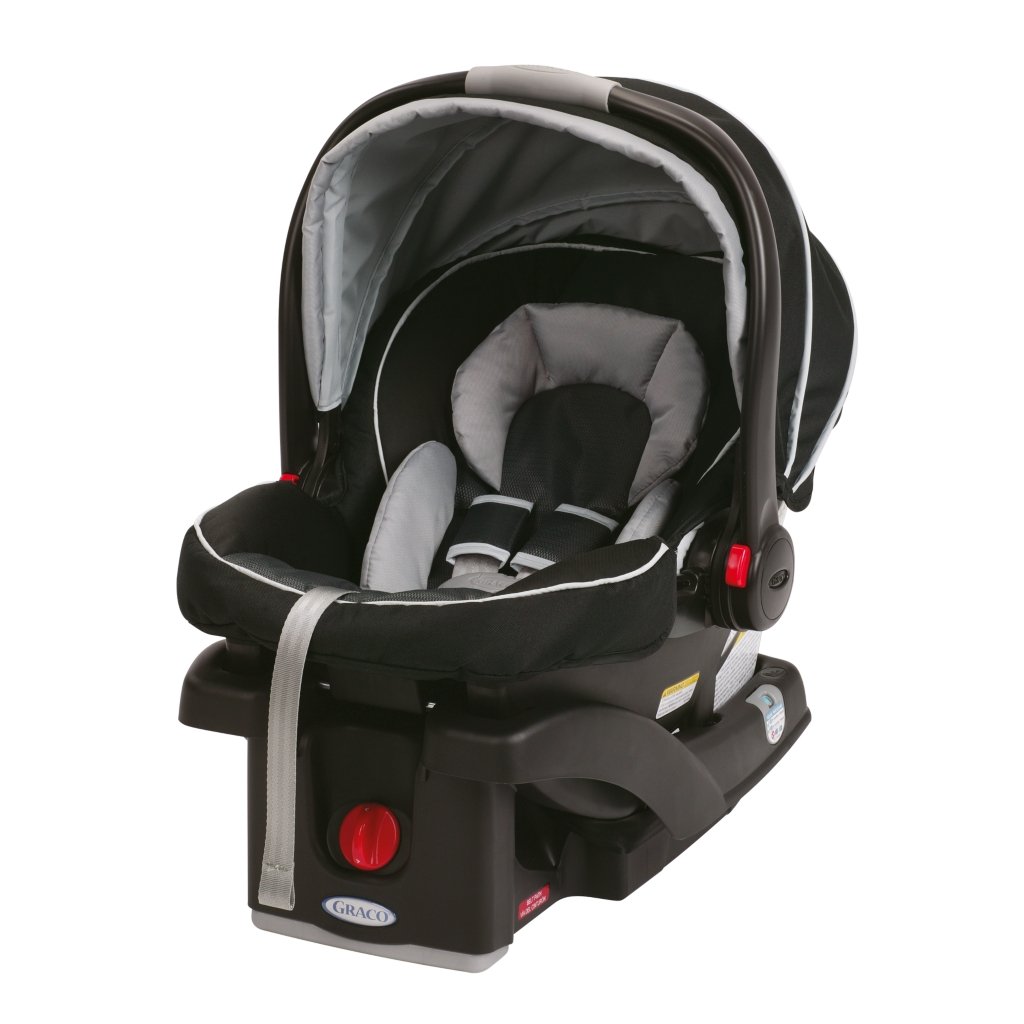 One thing you need to get right first time is the baby car seat you use to drive your baby home from the hospital! And the Graco SnugRide 35 infant car seat has a proven track record in protecting babies involved in real car accidents.
The Click Connect system tells nervous parents audibly when they've fastened the seat securely. With a base that you leave fixed in the car, you can easily remove the seat to use in any of Graco's Click/Connect baby strollers.

2. Graco Size4Me 65 Convertible Car Seat, Finch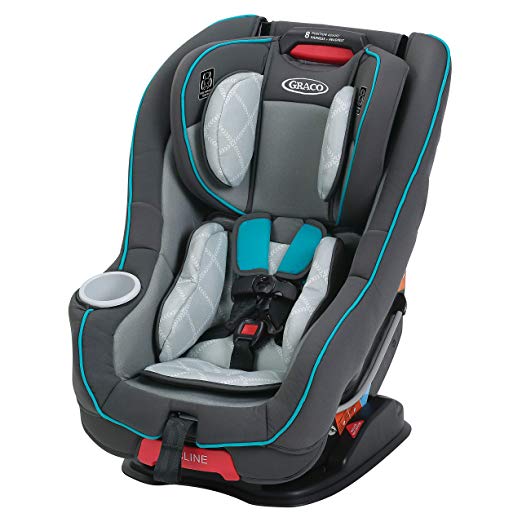 Graco is an outstanding manufacturer of child safety equipment. And their forward-thinking designs mean you don't have to keep buying new seats to keep your kids fully protected. With a height limit of 50", the Graco Size4Me convertible kids' car seat keeps babies and toddlers safe up to a weight of 65 lbs.
And their adjustable harness, safety system lets you change the height of the harness and headrest through 8 positions – quickly and easily!

3. Graco Extend2Fit Convertible Car Seat, Binx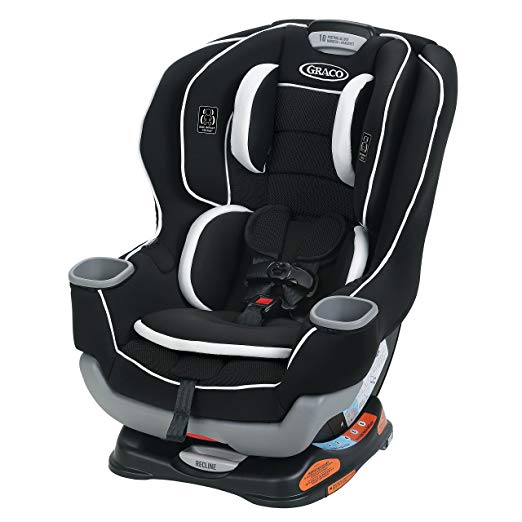 It's now generally understood that rear-facing kids' car seats are the safest. And that means you should use a rear-facer until your kiddie is at least two years of age. So Graco designed the Extend2Fit Convertible car seat with up to five inches of extra leg-space for a growing child.
This seat has 3 back-facing positions and 3 front-facing positions. So when your little one is ready to face the front, you can switch to the three forward facing positions!

4. Graco Nautilus 65 LX 3-in-1 Harness Booster Car Seat, Matrix
The Graco Nautilus 65 booster will keep your child safe and comfy from when she weighs just 22 lbs right up to 100 lbs! And one of the reasons for that is the high-quality seat padding used in this model. It's a single, large piece of cushioning that covers the base and half-way up the back.
And as the Graco car seats are known for their high standards of safety, this extra comfort just makes them even more popular!

5. Graco 4Ever 4-in-1 Convertible Car Seat, Matrix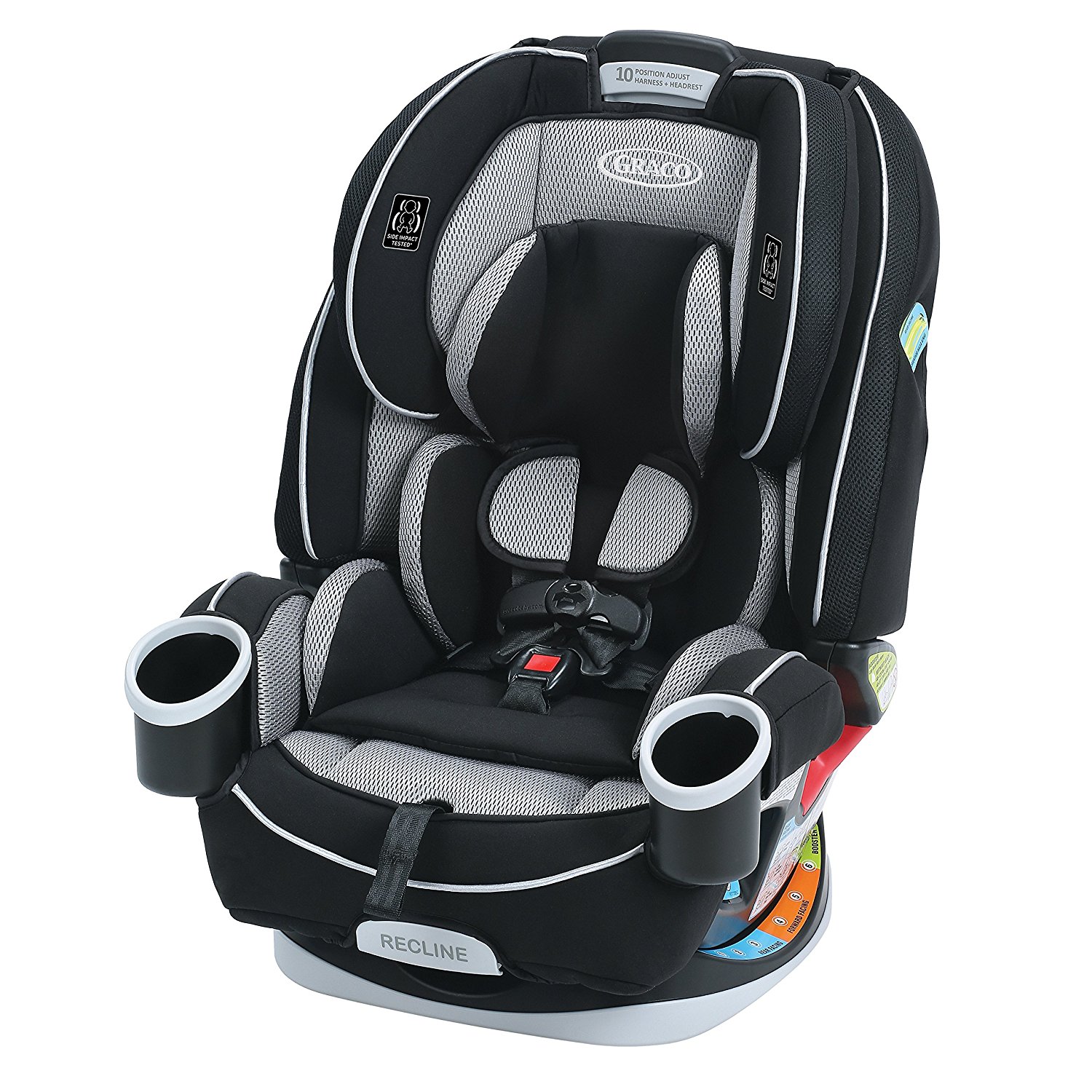 The thing about babies is they keep growing out of stuff! So Graco designed this durable kids' car seat to cover 10 years of growth. The 4Ever, 4-in-1 Convertible is a big hit with parents, as you can expand it right along with your kids.
And that's not all it can do! It can be a rear-facing seat for a baby, and a front-facing seat for a toddler. Or you can switch it to be a high-back booster or a backless belt-positioning booster!

Graco has a great safety track record to back-up its well-thought-out car seat designs. Their seats are durable and last for years, in good shape. And we also know that the car seat section is very good on consumer service!