Baby Store
10 Best Gifts for Baby Boys 2023 – Gift Ideas for Little Boys
Snips and snails and puppy dogs' tails: that's what little boys are made of! When a new baby boy comes into your life, it's a blessing that deserves celebration. There are countless gift options for new babies that choosing one can be overwhelming. The special baby boy in your life deserves only the best, and this list provides just that in the form of sentimental keepsake gifts to capture memories, top-quality toys for pure fun, educational items to promote early learning and development for early learning, and much more.
The 10 gift ideas for baby boys you'll find here are all simultaneously unique, practical, and meaningful.  Whether you're a new boy mom or dad, grandparent, godparent, aunt or uncle, or just an invitee of an upcoming baby shower for a baby boy, this list offers you inspiration with 10 of the best gifts on the market for baby boys.
1. Bubzi Co Baby Footprint & Handprint Photo Frame Kit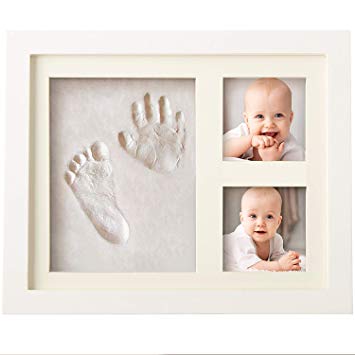 This precious footprint and handprint photo frame kit from Bubzi Co includes all of the necessary pieces–minus the photos–for new parents to create an adorable keepsake frame that encloses their baby boy's tiny footprint and handprint.
The kit makes it easy for exhausted new parents to capture special fleeting memories of their baby without having to put in too much effort before the opportunity disappears for good. It comes with soft clay, a three-slot frame for holding the clay (with foot and handprints) and two baby pictures, and double-sided tape to attach the two pictures to the frame.
Unlike many other at-home kits for documenting baby foot and handprints, this kit's clay is easy to use and it won't make a mess. You don't have to add water or anything to the clay to activate it. Once you unwrap it and knead it for a few minutes, the clay will be soft and ready to use.

2. Baby Bandana Drool Bibs Gift Set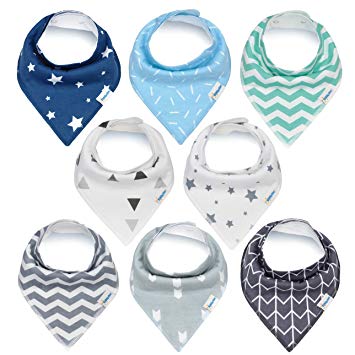 This bandana gift set features eight stylish and effective bandana bibs for baby boys. These double-layer bibs catch baby boys' drool effortlessly to minimize wetness discomfort for babies and frequency of  clean-ups for new parents.
All eight of the bibs in this gift set come in a stylish bandana-style design with various blue, gray, and green patterns that are perfect for baby boys.

3. Robeez Baby Boy's Super Sporty Soft Sole Shoes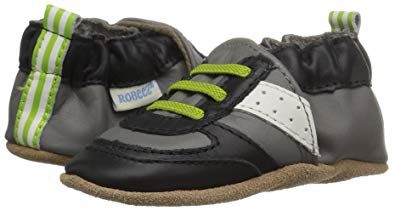 Little boys are always on the move. These stylish soft sole shoes from Robeez are designed for babies age 0 to 6 months and will keep any baby boy's little toes comfortable and safe while they're exploring.
Unlike many other baby shoes, these super sporty shoes are both stylish and practical. They feature non-slip leather around the ankle, a non-skid outsole, and inner canvas lining for soft comfort and safety. Their soft sole is flexible and allows babies to move their feet freely without feeling restricted for added comfort.

4. Kakalu Non-Skid Ankle Cotton Baby Socks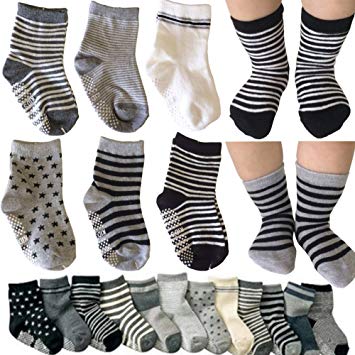 This set of six pairs of top-quality cotton baby socks is a great gift on its own, or it makes the perfect complementary gift to a new pair of baby shoes.
These socks are 95% cotton and 5% nylon. They are soft, breathable, and stretchy for maximum comfort. Plus, their anti-slip and non-skid design prevents injuries and irritation. These stylish patterned socks are perfect for babies and toddlers ages 1.5 to 3 years old.

5. HALO Sleepsack Plush Wearable Blanket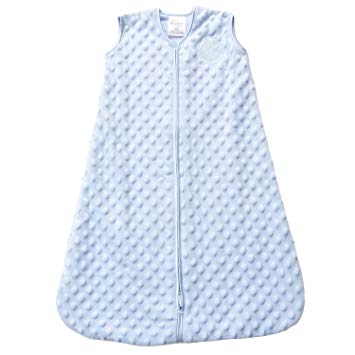 This blue HALO sleepsack will keep any new baby boy calm, warm, cozy, and safe all night long.
This 100% polyester micro-fleece wearable blanket is ultra-soft and breathable. It is designed for babies to wear over their sleep clothes. The cozy wearable blanket eliminates the need for loose blankets that can pose safety hazards in a baby's crib.

6. Lucy Darling Little Animal Lover Memory Book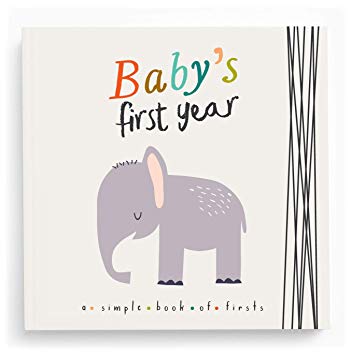 Any new parent will appreciate receiving this memory book from Lucy Darling. This adorable animal-themed memory book will help new parents capture and record memories from their baby boy's first year of life in a format that will be special for them and their baby boy to look back on for years to come.
This memory book includes 48 pages, each of which has a theme and template that give new parents inspiration for text and pictures to include on each page. It is the perfect gift for a baby shower, as it also includes pages for documenting memories from a new mom's pregnancy.

7. Hape Country Critters Wooden Activity Play Cube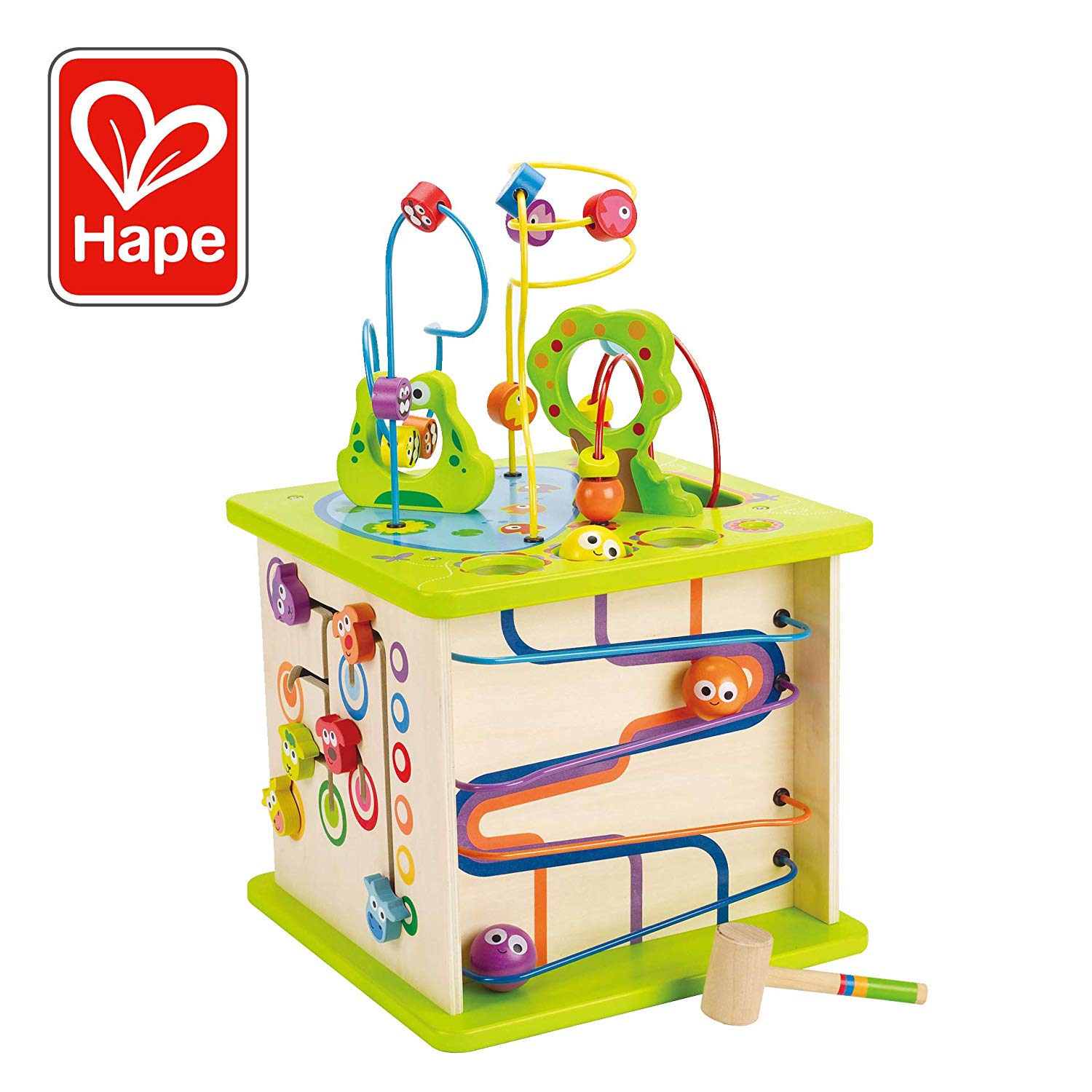 Encourage good fun along with early learning and healthy development for any baby boy in your life by gifting him this wooden activity play cube from Hape.
This 5-sided activity center might look simple, but it offers much more than meets the eye. Each side offers a different opportunity for learning and development. Its five sides include a shape sorter, bead activity, and much more to help little boys develop motor skills, logic, and perseverance. Plus, because it is made from sturdy wood with no harsh chemicals, this activity cube is safe, non-toxic won't fall apart like cheap, modern plastic toys.

8. aden + anais Swaddle Baby Blanket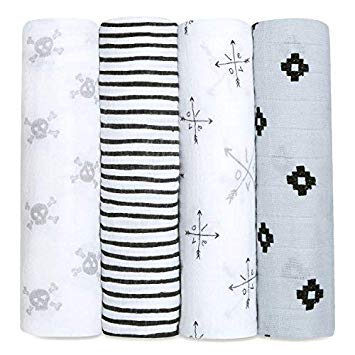 Blankets might not seem like the most unique gift for a new baby boy, but this pack of four large, 4′ x 4′ cotton muslin baby blankets sets itself apart from any other baby blankets on the market.
These four baby blankets are made from ultra-soft yet breathable cotton muslin material. The blankets won't get ratty or rough after washing. In fact, they just get softer every time you wash them. Their large size makes them big enough for swaddling infants and for comfortably covering toddlers. The four blankets in this pack all come in different modern, cute patterns that are perfect for baby boys.

9. VTech Drop and Go Dump Truck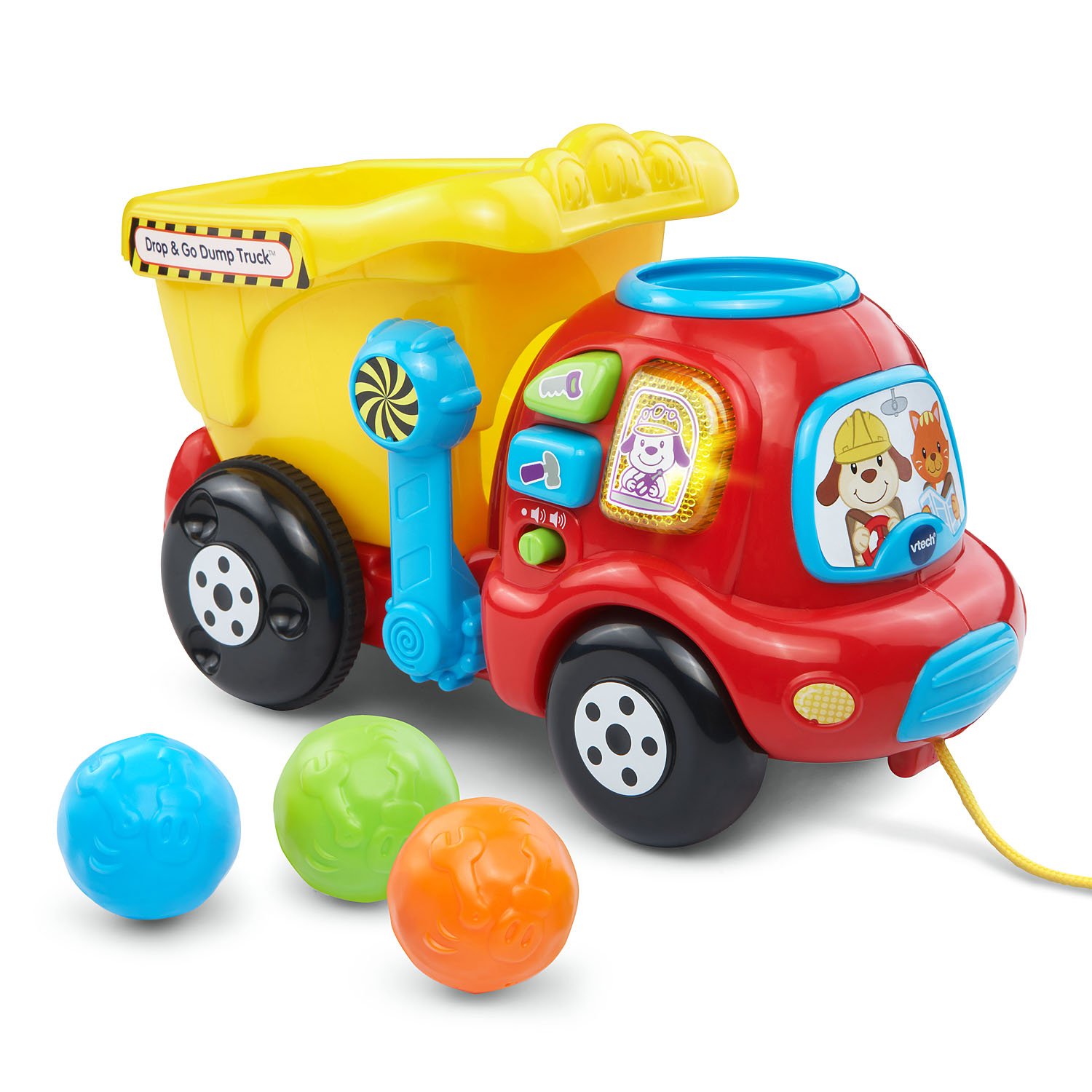 No gift buying guide for baby boys would be complete without a car-related toy. There's just something about little boys and cars that almost guarantees this VTech dump truck toy as a favorite for any baby boy in your life.
This interactive dump truck toy helps little boys learn their colors and numbers and fine-tune their motor skills. It also features multiple built-in melodies and phrases that help promote early learning and development. This educational dump truck toy is safe for use by babies older than 6 months.

10. Aveeno Baby Essential Daily Care Baby & Mommy Gift Set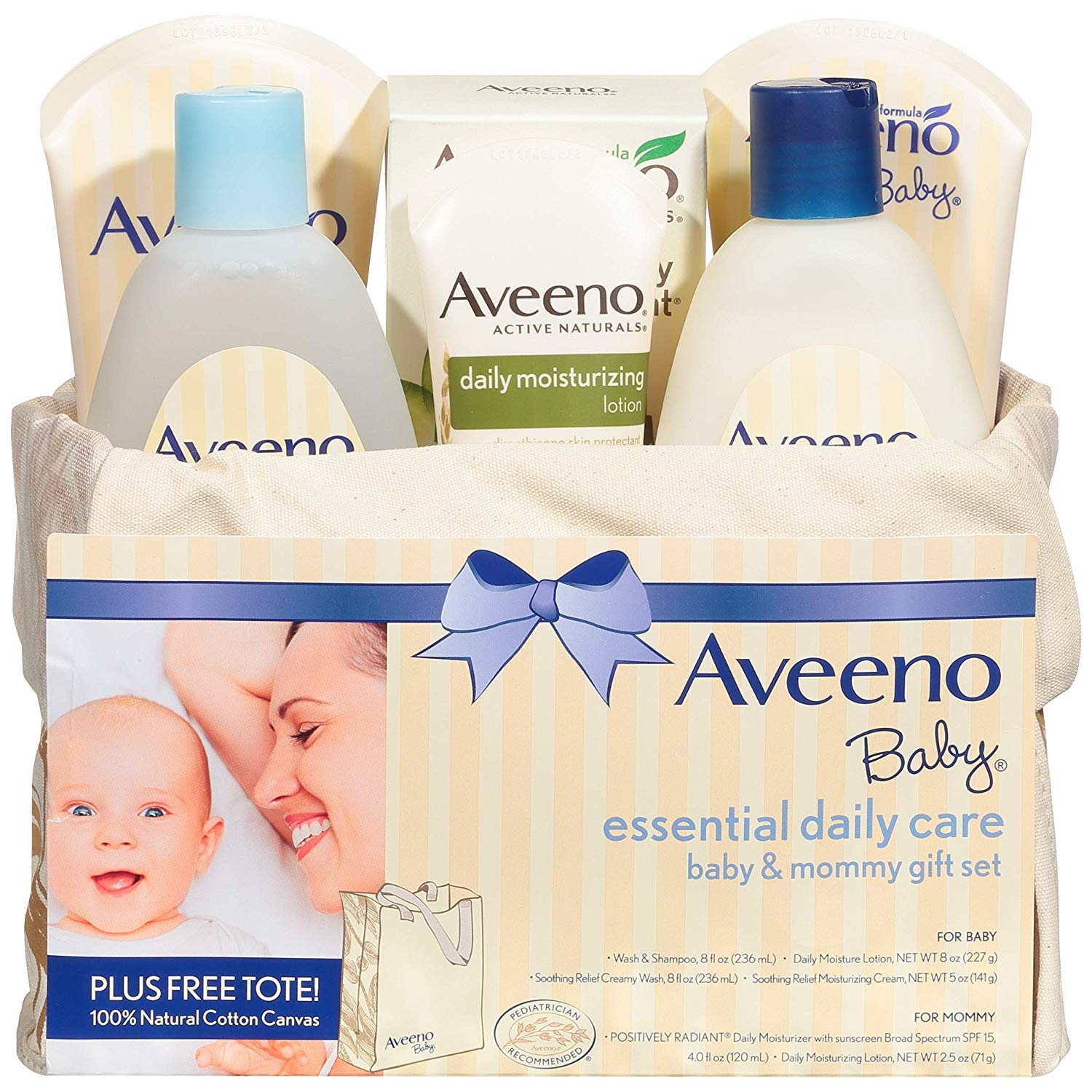 This Aveeno Baby gift set is a dual gift that benefits both a new baby boy and his hard-working mom. New moms spend so much time caring for their new baby that they often forget to care for themselves. Gifting this set of skin care and bath products to a new mom and her baby boy gives that new mom an excuse to pamper herself with products that will nourish her baby, too.
This 6-piece skin care and bath product gift set includes dual-use baby wash and shampoo, soothing baby bath wash, and daily baby lotion for baby. The remaining two bath products–a stress relief lotion and stress relief body wash–are all about Mom. All of the products in this gift set are tear-free, include no toxic or irritating ingredients, and feature natural plant extracts for soothing and scent. The products feature light, natural scents of lavender, chamomile, vanilla, and ylang-ylang to calm and comfort both Mom and her baby boy.