Baby Store
5 Best Rear-Facing Car Seats 2023 -Best for Safety and Comfort
These top brands designed their best rear-facing car seats to protect against the most common and dangerous traffic accidents. And they are usually head-on collisions, so rear-facing car seats protect infants from forward impact. Therefore, the longer you can carry your child in a rear-facing car seat, the safer they stay.
These 5 best rear-facing car seats cover the needs of parents looking for the safest method of transporting their kids. Prices and extra features vary, so we've chosen a selection from the highest rated, best rear-facing car seats for you!
1. Best Budget
Evenflo Tribute LX Convertible Car Seat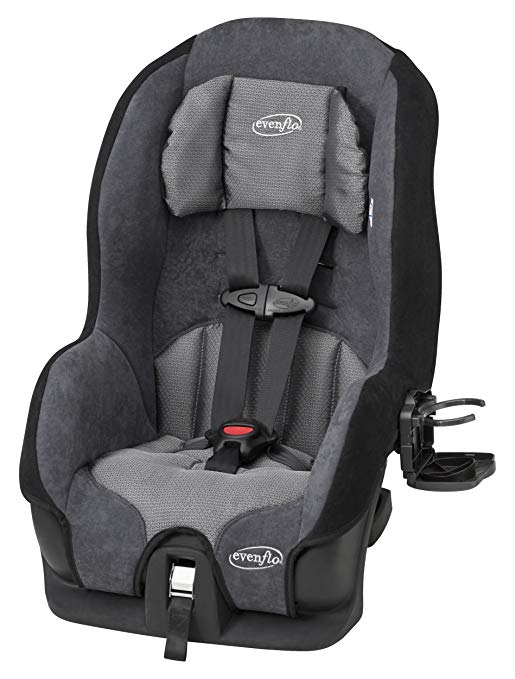 This affordable convertible unit is a safe and reliable rear-facing car seat. And this car seat will let you ferry your baby/toddler around in the rear-facing seat until they weigh 40 lbs.
After that, it converts to a forward-facing car seat for a growing child. The Evenflo comes with sturdy shoulder straps that allow for 4 different positions of a growing kiddie. So overall, it's a very cost effective option.

2. Best Stroller-Compatible
Graco SnugRide 30 Click Connect Rear-Facing Car Seat
Tiny babies are so light! But there comes a time when carrying your infant inside their baby car seat takes its toll on your back. So Graco cleverly designed their SnugRide rear-facing seat to be lightweight and compatible with their Click-Connect stroller.
This means you can unclick this car seat from its base and transport it to the stroller easily, if carrying heavy stuff is challenging for you. Protected by energy-absorbing foam, the SnugRide carries infants up to 30 lbs.

3. Best high-end
UPPAbaby Mesa Rear-Facing Car Seat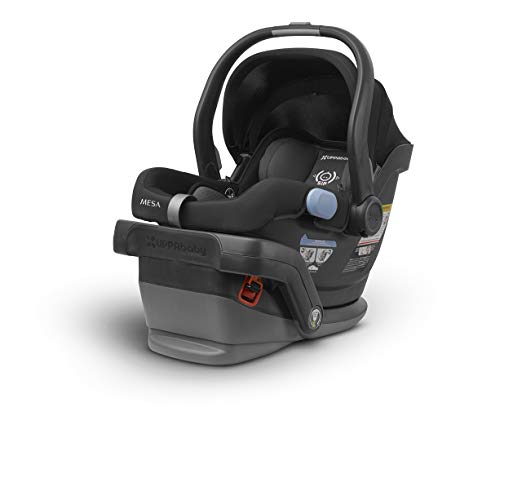 If nothing but the best is good enough for your child, take a look at the UPPAbaby Mesa car seat. It boasts comfort and extra-safety from super-soft Merino wool. As a natural fabric, extra-soft Merino wool keeps babies warm in cold weather, and cool in hot temperatures.
And Merino wool is also flame-resistant. There's a comfy, no re-thread head-rest plus a special sun-block canopy to protect against UV rays from the sun. Holds infants up to 35 lbs.

4. Best 3-in-1
Safety 1st Grow and Go 3-in-1 Car Seat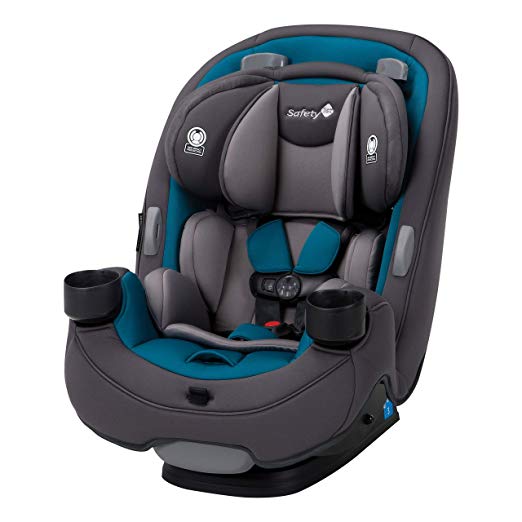 Safety 1st designed the 3-in-1 Grow and Go as a long-term investment in your child's safety and comfort. It has a wider weight range than others in this class and you can use it for babies up to 40 lbs. in rear-facing mode.
After that, you can switch to the front-facing mode for kids until they reach 65 lbs. And then you switch to its booster car seat mode, which is suitable for children up to 100 lbs.

5. Best All-rounder
Chicco KeyFit 30 Rear-Facing Car Seat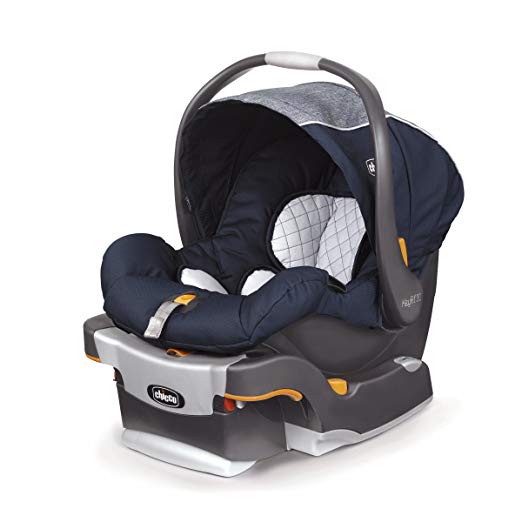 Ease of installation is a crucial safety point for any kids' car seat. And the Chicco KeyFit ticks that box with one-pull Latch connectors, plus the SuperCinch tightener. And to ensure you've fixed it right, you can check in the bubble-level indicators on each side.
The Chicco KeyFit can accommodate kids from newborn to a weight of 30 lbs. And it has a special 'leveling foot' that you adjust to give your child enough room as they grow.

Whichever seat you choose from this list of five, you can rest assured that buying a rear-facing car seat is the best in-car protection for your precious cargo!