Every new parent knows the all-too-familiar feelings of worry and anxiety that come with leaving your little one in the care of someone who isn't a parent or other immediate family member. It's tempting to avoid leaving the house without your little one altogether, but even parents of babies and toddlers sometimes need to get out without their child in tow–whether it's to go to work or head out on a much-needed date night.
Investing in a nanny cam for your home can offer you peace of mind when you leave your child at home in the care of a babysitter. Chances are good that everything will be fine–especially if you've done a good amount of research to find a trustworthy babysitter or nanny who will take good care of your child. Even so, being able to keep a constant watchful eye over your little one when they're at home in someone else's care is understandably comforting for many new parents.
These six home security camera systems are among the best on the market to use as nanny cams. These cameras make it easy for you to watch over your home and your little one when you're not able to be there in person.
1. Nest Security Camera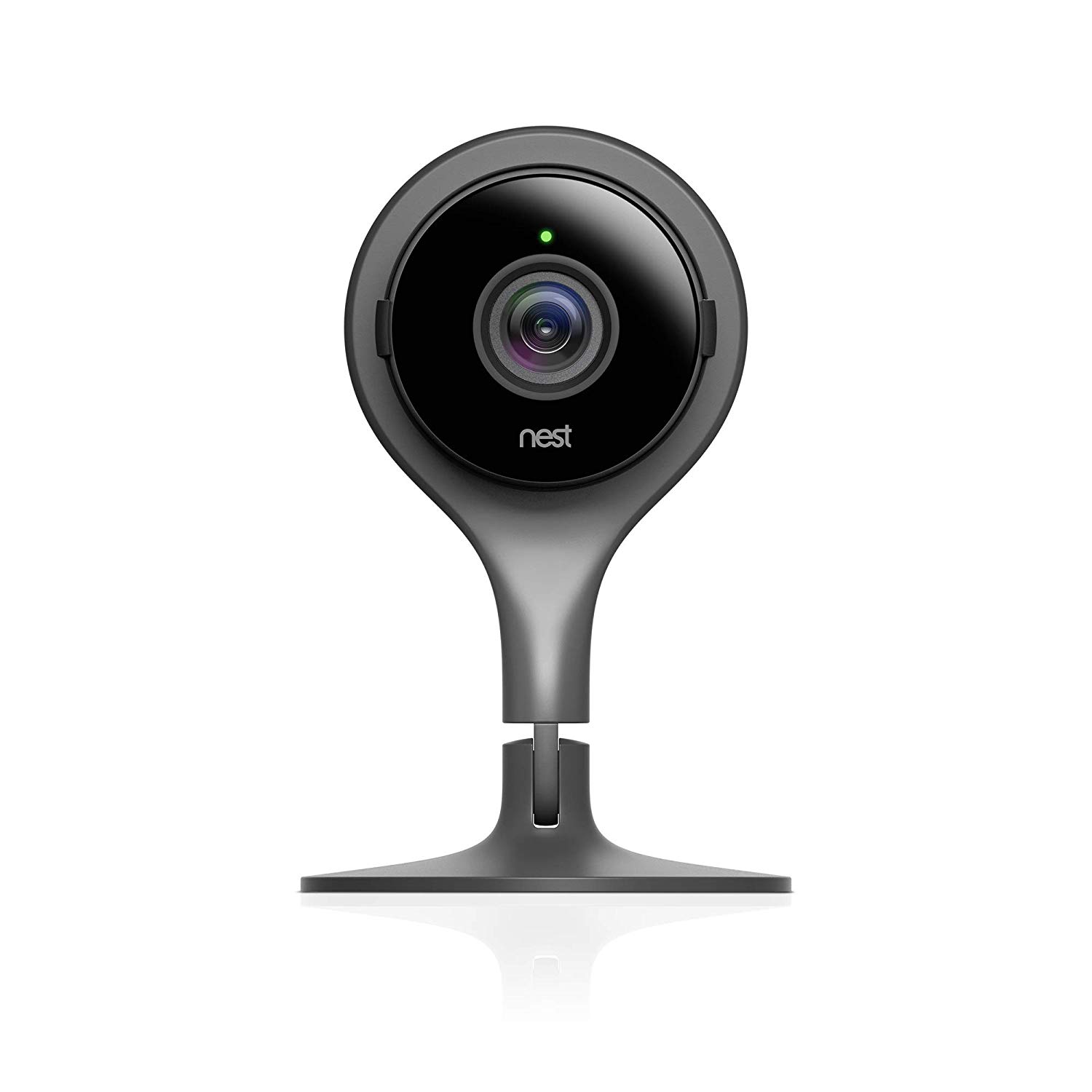 This indoor home security camera from Nest is high-tech but very simple to set up and use. It links with the Nest app on your smartphone or other compatible mobile device and gives you access to info and alerts about the goings-on at your home via the convenience of this app. The Nest app alerts you when there is notable movement in your house. It even accurately distinguishes between random movements within a room and movement when someone walks into a room.
The camera itself features a built-in speaker and microphone. This speaker and mic allows you to hear what's happening in your house and allow you to make your voice heard in your home even when you're not there–all via the Nest app. This high-tech, advanced security camera is also designed to connect and communicate with other Nest-compatible devices, including but not limited to smart light bulbs or smart washer and dryer.
Setting up this Nest camera in your home is easy to accomplish in just minutes. The camera is compact and lightweight, so it won't take up too much space in your home. It also comes with an included stand that you can set up on virtually any flat surface. It also features a removable wall plate and a built-in magnet for easy attachment to the wall or any magnetic surface.

2. Ring Stick Up Wired HD Security Camera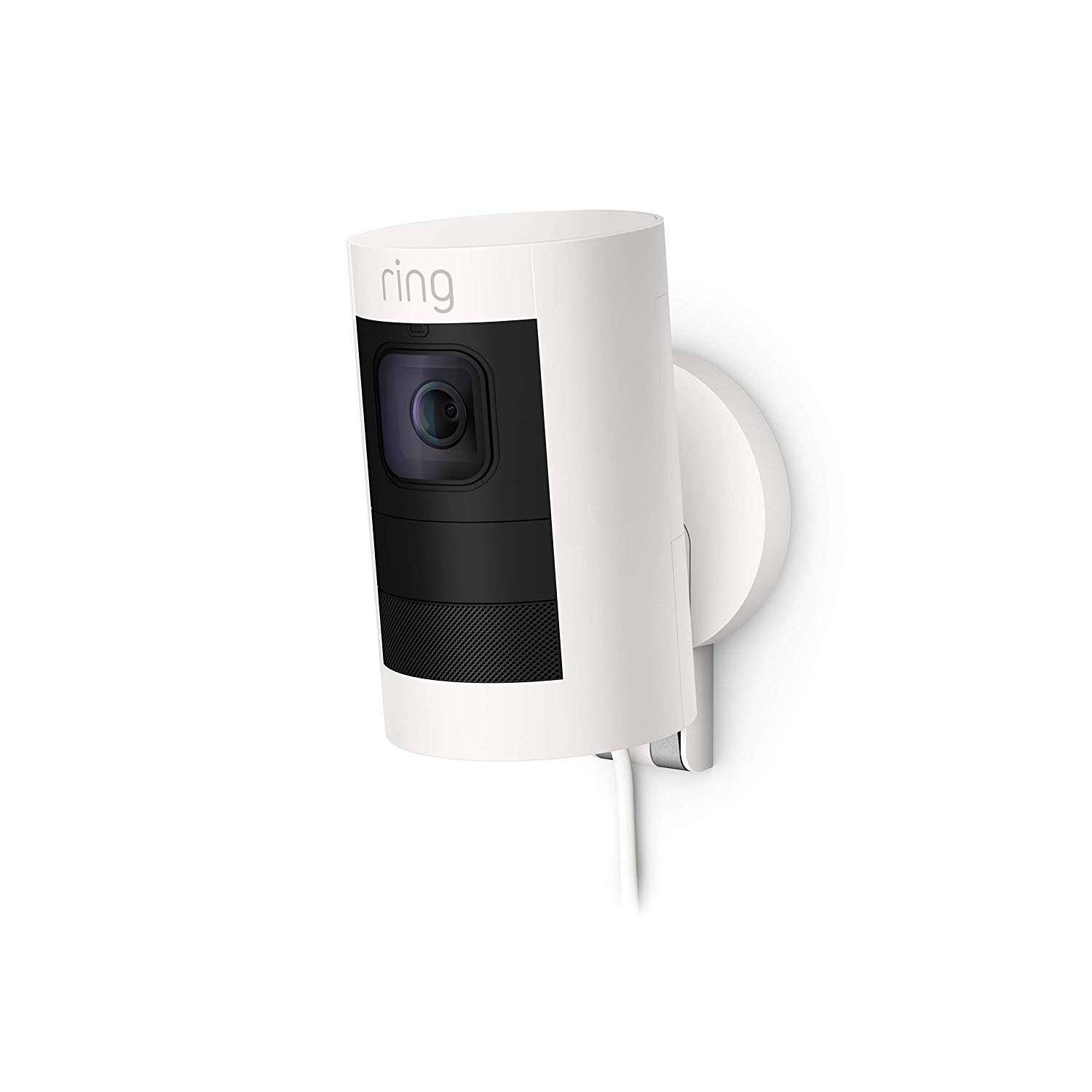 This Ring security camera offers ultra-clear on-demand video in 1080p HD. The camera provides excellent night vision in the dark and works both indoors and outdoors for maximum versatility. It also can link up with your Alexa devices to enable two-way audio that allows you to speak to your baby, nanny, or pets in your home even when you're not home. When the camera detects any motion within its range of view, it sends a notification to your smartphone, tablet, PC computer, or other compatible device. Its Live View on-demand video feature allows you to check in on and view a live video feed of your home at any time from a remote location as long as you have a compatible mobile device by your side.
This wired camera is very reliable as a consistent security device for your home. It can use either WiFi or Ethernet connection to connect to the Internet and transmit notifications and live video to your mobile device almost instantaneously. As an added bonus, the camera is ultra-easy to mount and move around within minutes with its thin, portable, lightweight design. Plus, all of the tools you need to install it and set it up come included in the package with the camera itself and require no additional purchases.

3. Wyze Cam Indoor Wireless Smart Home Camera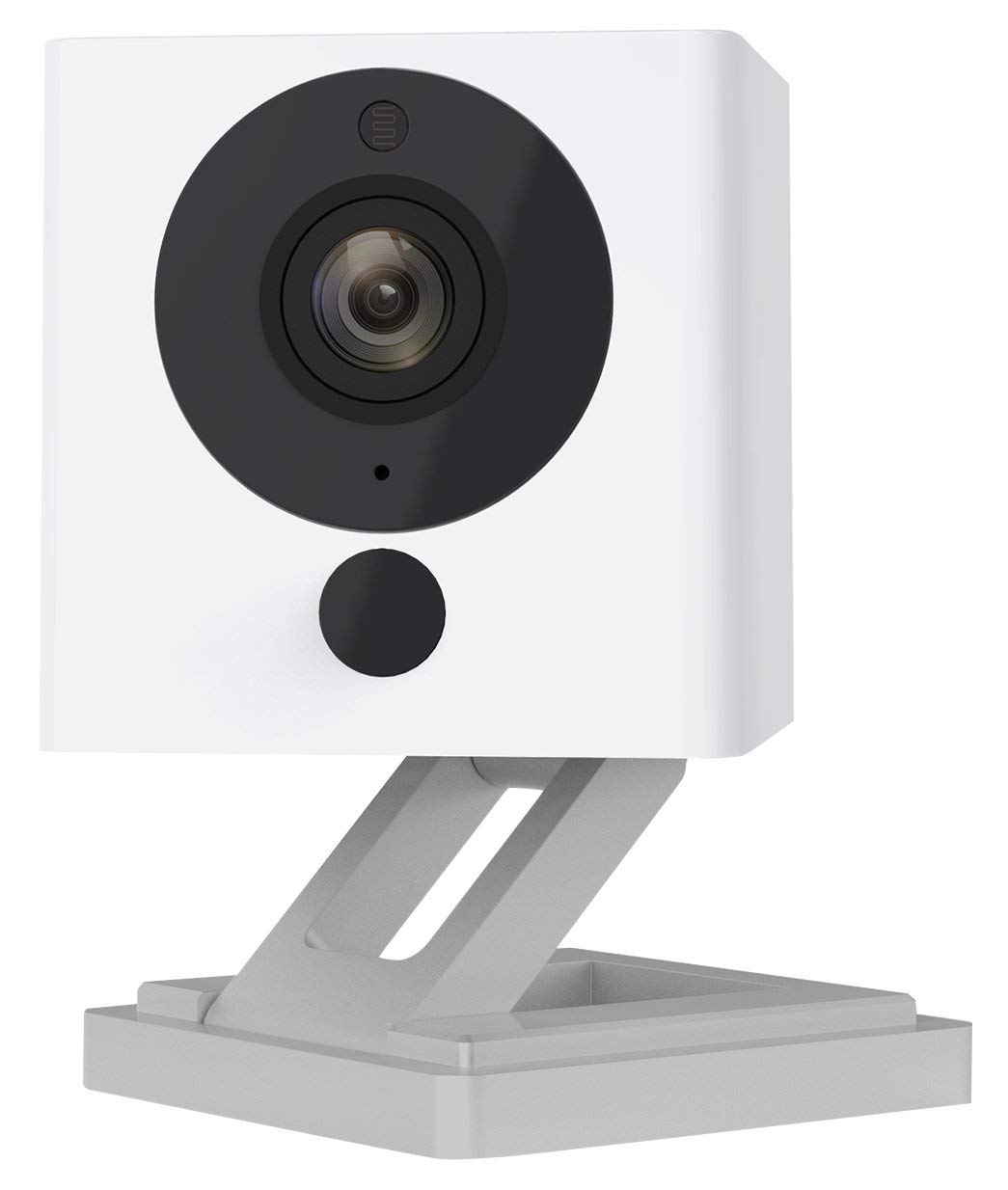 This wireless Wyze security camera offers ultra-high-tech and reliable security surveillance for inside your home when you're away. It offers a 1080p HD live video stream that goes directly to your smartphone or other compatible mobile device. The camera features built-in ultra-clear night vision with four infrared LEDs with IR cut filter. It has a wide range of up to 30 feet away both day and night.
AI person detection is a built-in feature of this incredibly advanced, high-tech security camera. When the camera detects a person in your home with its AI person detection feature, it notifies you immediately via your compatible mobile device. The camera also features motion tagging tech that clearly points out any detected motion to you in live stream and playback videos of your home. Plus, its instant alert feature records a 12-second video and sends it to your mobile device automatically when the camera detects notable motions or sounds in your home.

4. Cop Cams Zohulu Mini Spy Hidden Camera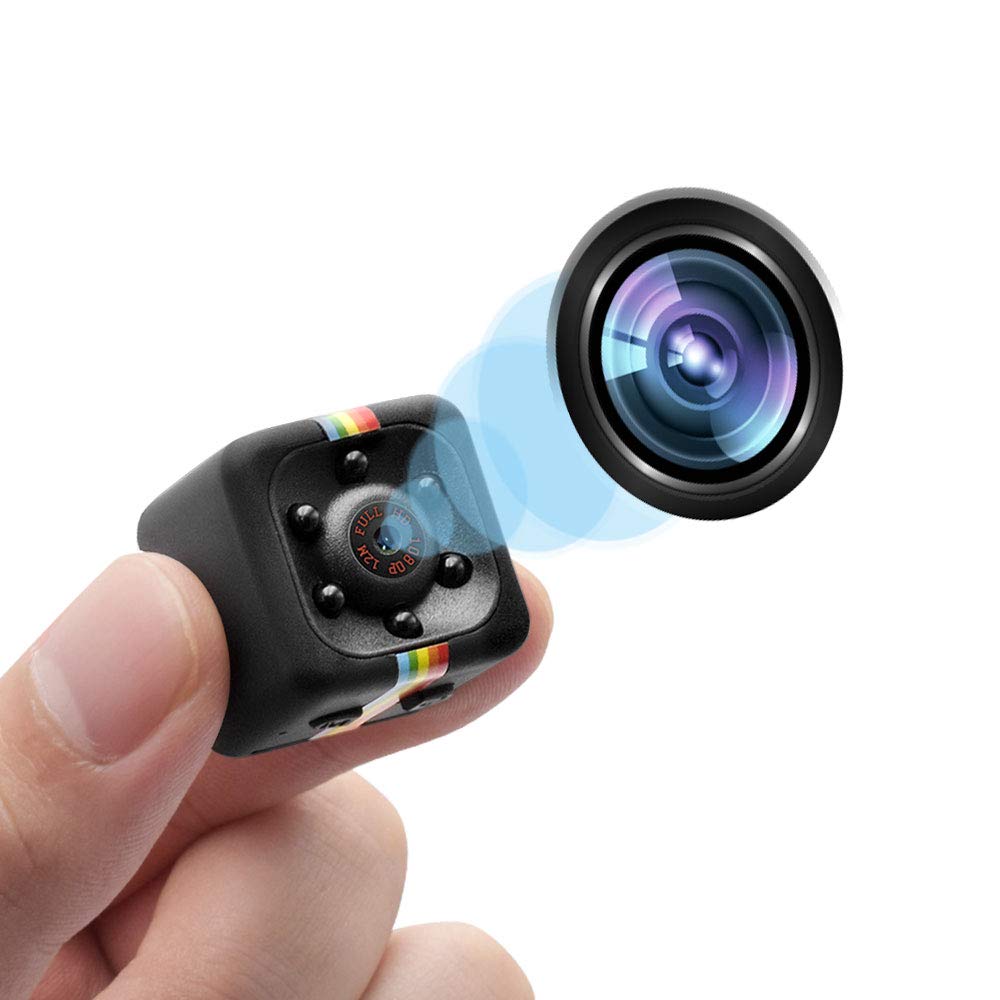 Designed specifically to be used as a hidden nanny cam, this Zohulu hidden camera is ultra-compact, portable, and easy to hide from view. At just 0.85 inches, this camera is smaller than a Rubik's cube and ultra-easy to conceal in your home.
Don't let the tiny size of this mini wireless security camera fool you, though. The camera provides ultra-clear 1080p HD still pictures and video with a wide-angle lens that captures 145 degrees at a time. It also features night vision with 6 LED IR light that offers an infrared distance of up to 16 feet. High-tech features of this security camera include intelligent motion detection and loop recording for added security and convenience.

5. Blink Indoor Home Security Camera System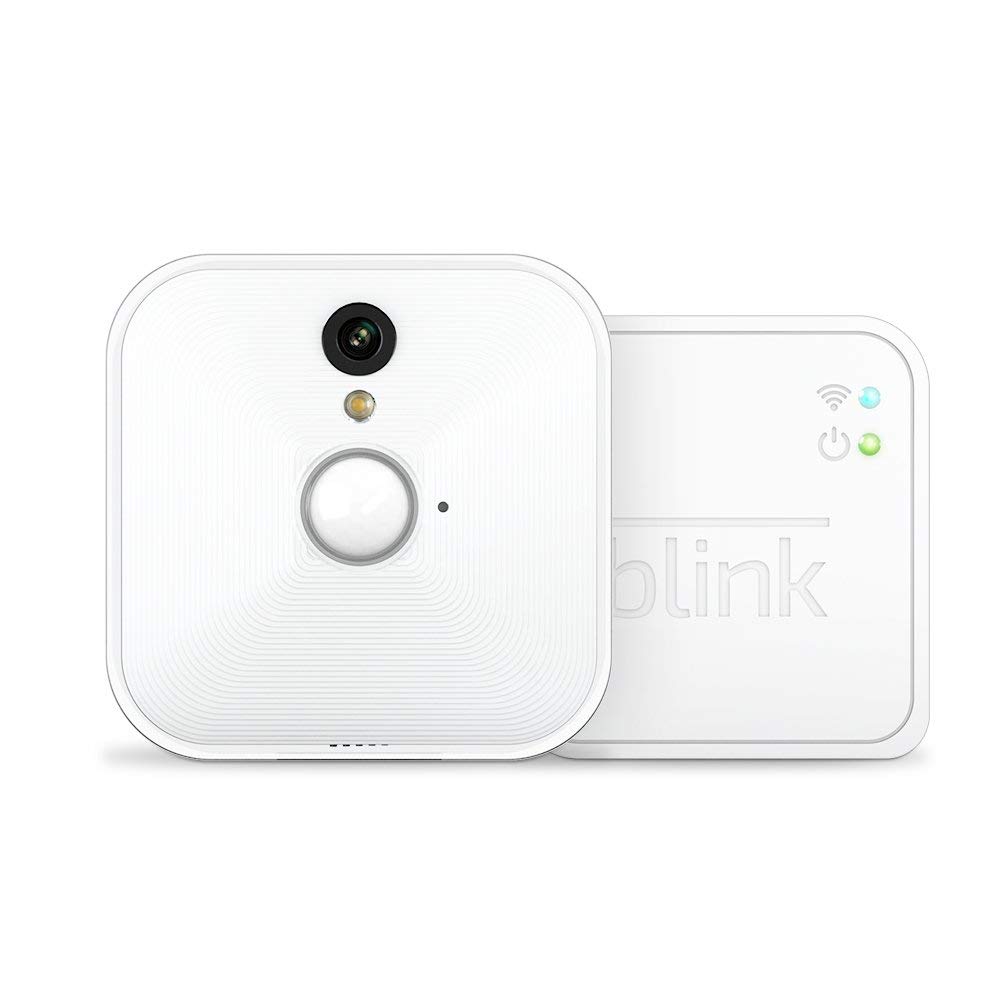 This Blink security camera is a complete home security system that offers high-tech battery-powered indoor surveillance with live streaming video. High-tech features of this security camera system include built-in motion detection with an alarm. The alarm instantaneously sends a notification to your smartphone or other compatible mobile device when it detects motion. These automatic notifications keep you in the know about all the goings-on in your home even when you're not there.
It is easy for anyone to install this home security system in minutes. Its cameras are wireless and simple to set up. Start monitoring your home simply by downloading the iOS- and Android-compatible app to your smartphone or other mobile device. This battery-powered home security system comes with two Lithium AA 1.5-v batteries. It sends data to your mobile device via WiFi.

6. Logitech Circle 2 Indoor/Outdoor Wired Home Security Camera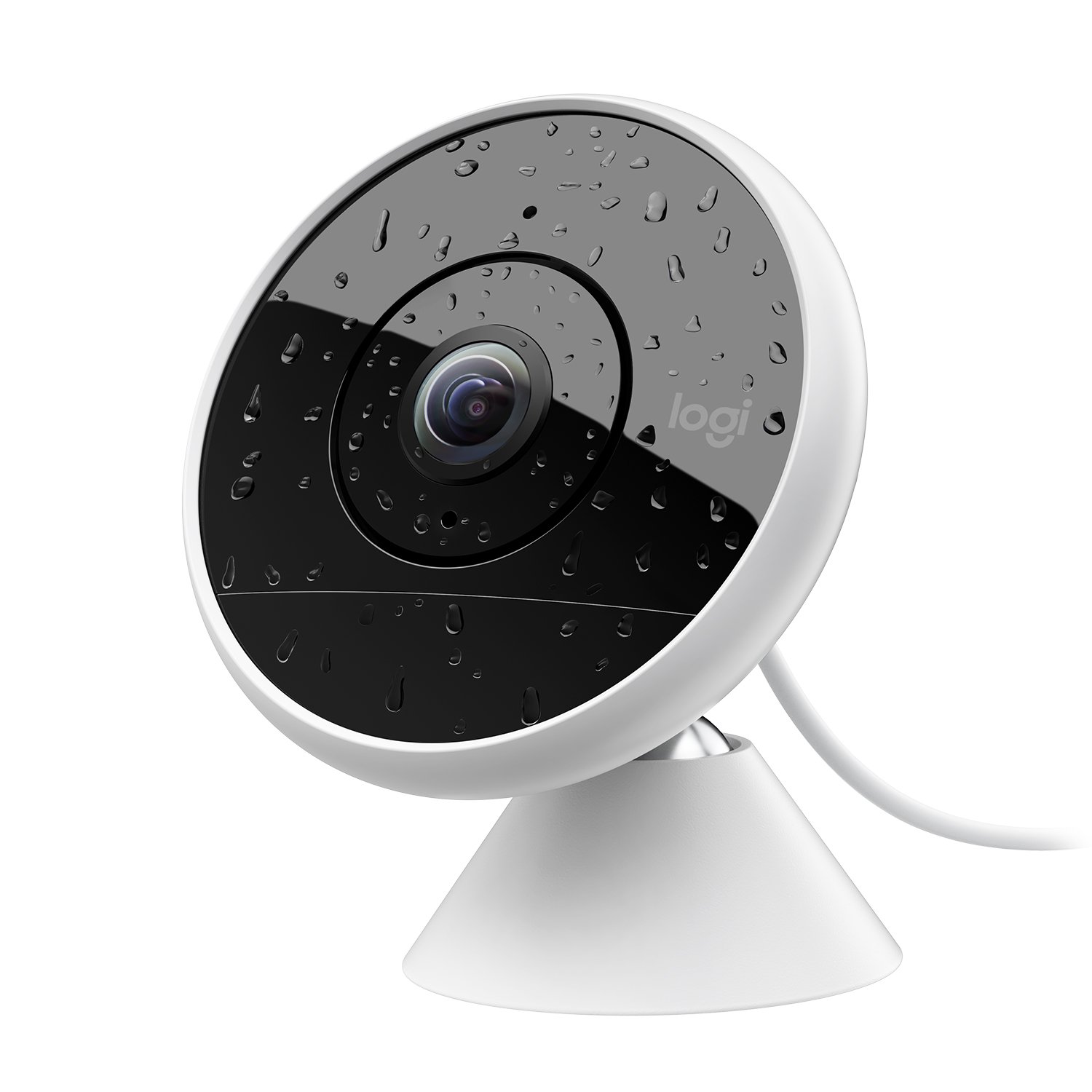 Simple yet advanced, this Logitech home security camera offers everything you need from a nanny cam for your home. The camera is easy to set up and install. It is one of the best wired, WiFi-compatible home security cameras on the market.
This nanny cam features a built-in wide-angle 180-degree lens and provides 1080p HD live video. It provides uninterrupted live video day and night with ultra-clear night vision with a 15-foot range. When this camera detects motion in your home, it takes a snapshot of the motion. Then, it instantaneously sends the snapshot with a notification to your smartphone or other compatible mobile device. In addition to video, the camera offers two-way talk with a built-in speaker and microphone.