Electronics
5 Best Indoor Security Cameras 2023: Best Home Security Cameras Reviews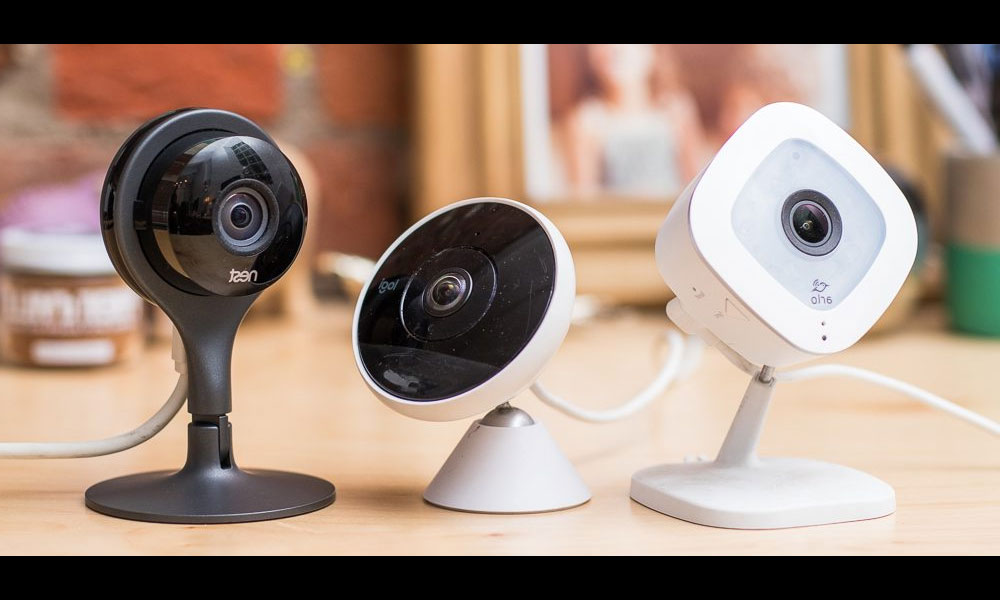 The advantages of having instant visual access to your home are huge! And that's why sales of the best security cameras are rising higher every year. You can check on your family or pets and make audio contact, with security cameras that offer two-way audio. Some cameras let you see exactly what's up at home through 'live' video, but others only offer recorded video.  Whatever your individual needs, most of us want ease-of-use from our security camera, along with stable Wi-fi connection. You should be able to tune-in quickly to your home via a phone app or p.c. from wherever you are. Quality of images in various levels of daylight is vital, but you may also require excellent video clarity when your home's in total darkness. Nighttime video quality varies a lot in security cameras, so we've included the one model that gives super clarity in total darkness.
You also need to consider whether you prefer 'local' or 'cloud' storage. Local storage just means you can use a MicroSD card to store up to 64 GB of video. And apart from the initial cost of the card, you don't have to pay any monthly storage fees. But cloud storage has to be paid for and monthly costs vary a lot between these 5 best security cameras. One model does offer free cloud-storage of seven days' recordings, but most charge a monthly fee. Your reason for setting-up an internal security camera will dictate which features matter most when you buy. And the best way to discover what's on offer is to take a look at this review of the best security cameras right now!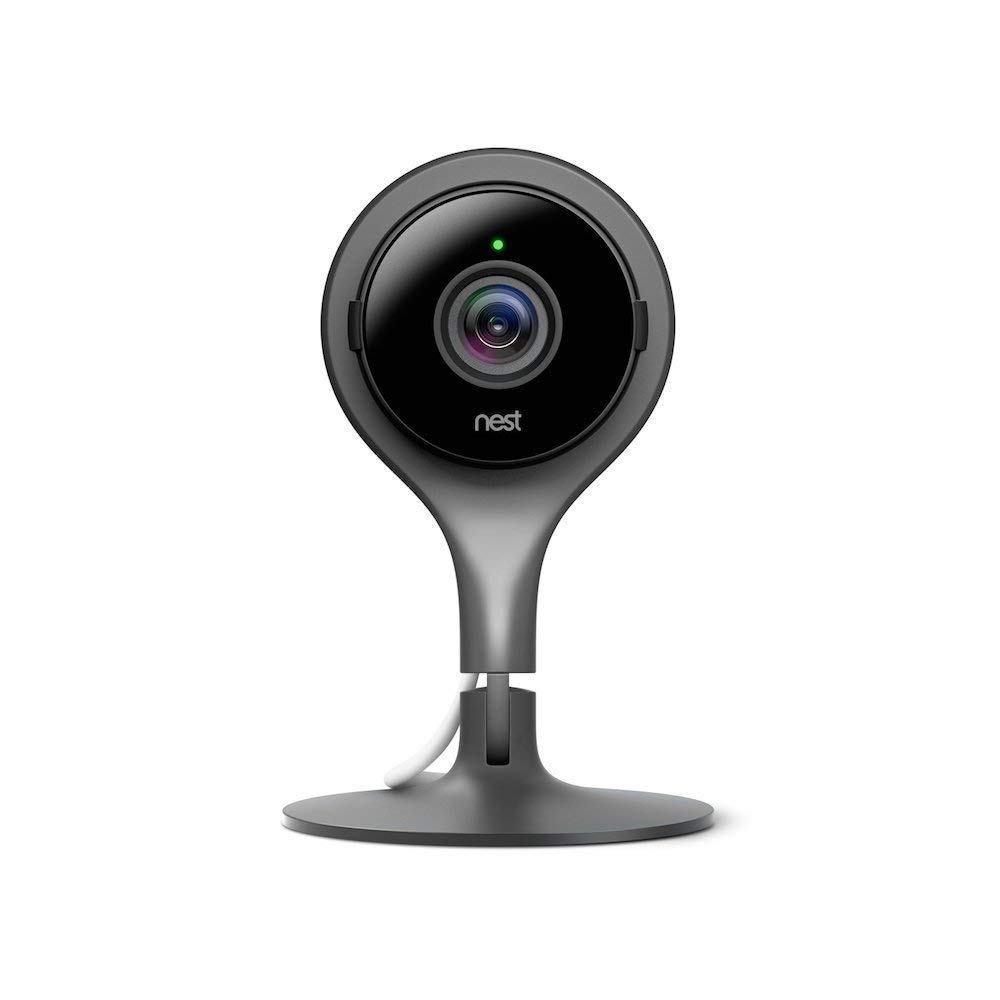 This was our all-round best security camera in tests, which explains why this remains a very popular security camera with users! The phone app is very simple to use, and as you can set-up fast just by scanning a QR, it's clearly designed to be user-friendly. You can also use the Nest app to control other security cameras, like the IFTTT, Scout Alarm, Philips' Hue, the August Smart Lock C2 and FlirFX. It's perfect for people running a 'smart-home' and has the best video quality in this list of top-quality security cameras.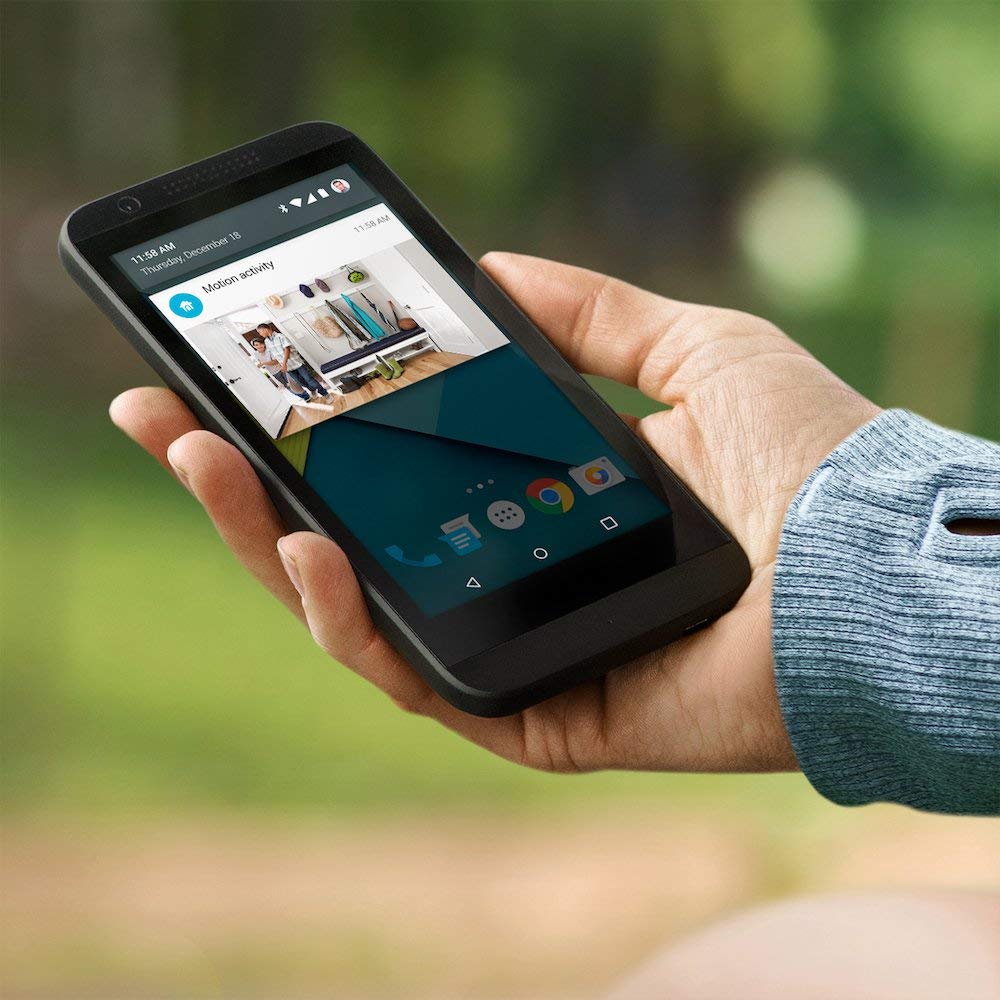 The Nest Cam Indoor security camera records well-lit rooms and gives best results in low levels of daylight. You can get sound and motion alerts from Nest Cam free. And if you subscribe to Nest Aware you can add 24/7 video recording for periods of 10 or 30 days, make time-lapse videos or download clips. You can install in just about anywhere in your home. Finally, the guarantee offered by Nest Cam Indoor is the longest in our list of best security cameras.
Pros
First-rate poor-light daytime video
Easy set-up
Easy to use
Full compatibility with smart-home apps
Cons
Cloud monitoring fee is higher than others
Nighttime video quality could be better
Can't schedule recording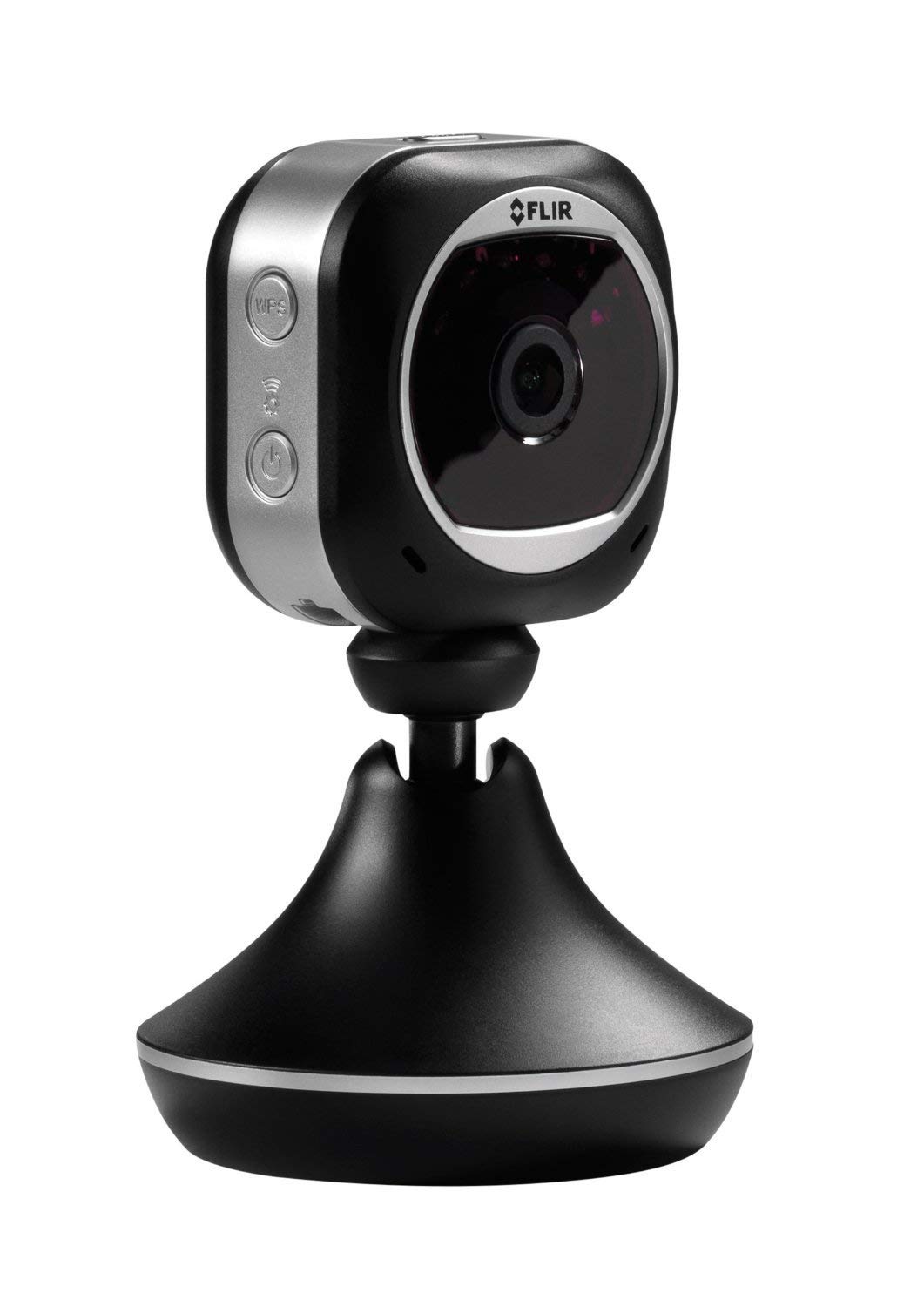 The Flir FX was our choice for best video quality in all light conditions, with perfect clarity in low-light and bright, daylight levels. It gives sharp images, with clear details of whatever items are present in a room. This security camera also scored highly in nighttime video clarity, coming near to the highest performer, which was Belkin NetCam HD. This unit works with batteries, which you need to charge up for 30 minutes before you can set it up. As none of the other security cameras in our tests comes with a battery back-up, this is a good choice if you fear power-cuts may affect continuous streaming from your indoor security device.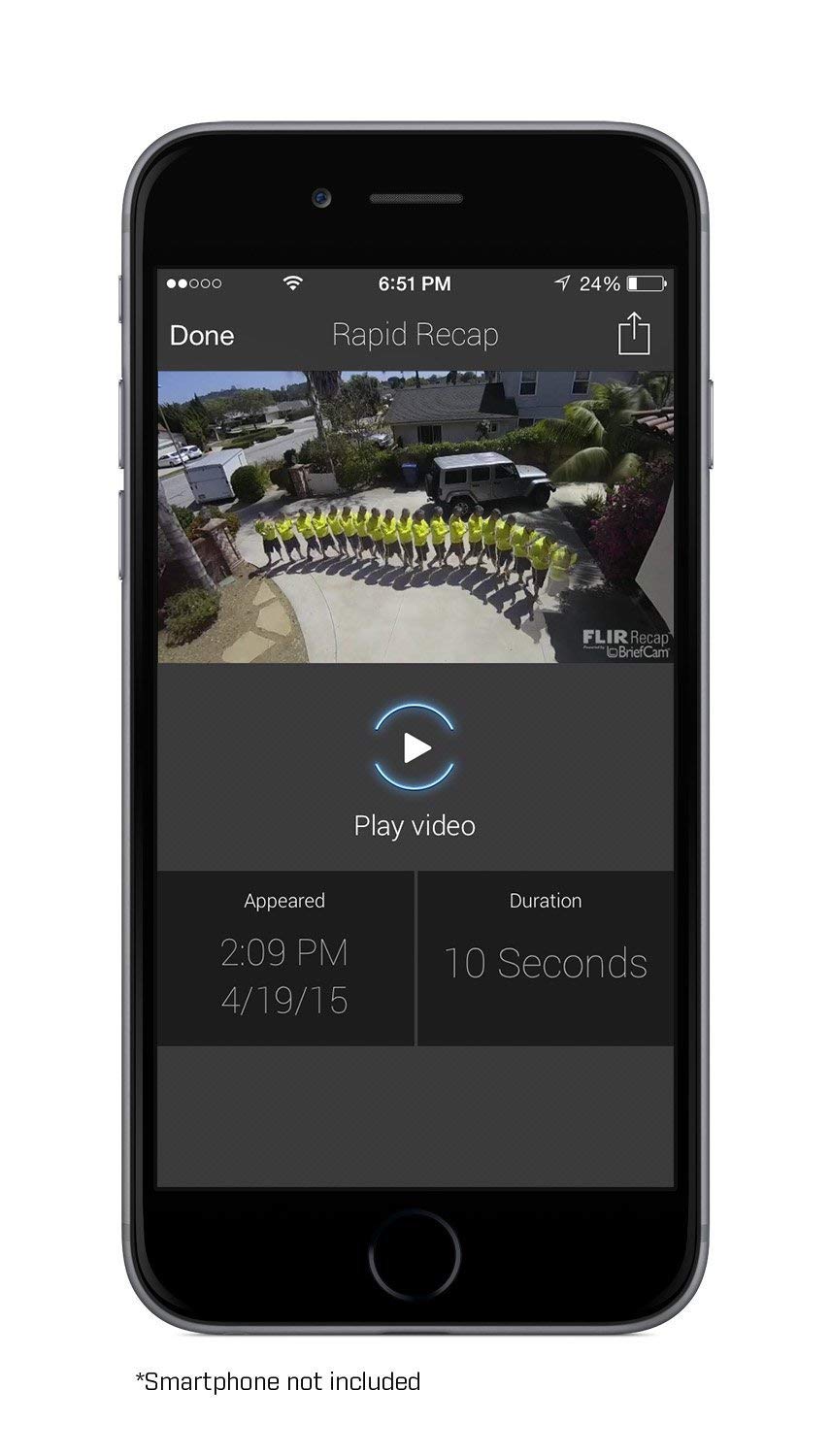 The app lets you choose from alert options, and you can choose local and cloud storage. Local storage lets you use a MicroSD card with a capacity up to 64 GB. The Flir FX has a unique and useful feature called, Rapid Recap. It allows you to edit many hours of recording down to a short summary.  But you can't schedule recording or link with 'smart-home' appliances. And to view video on the mobile app you have to find a button, instead of it being on the screen as the app opens. This security camera has a one year guarantee.
Pros
Perfect daytime video clarity
Excellent nighttime quality
First-rate audio
Cons
30-min charge needed before set-up
Can't link with smart-home devices
Video clarity diminishes after 10 feet
Guaranteed for one year only

Belkin NetCam HD+ Wireless Security Camera for Tablet, Smartphone with Night Vision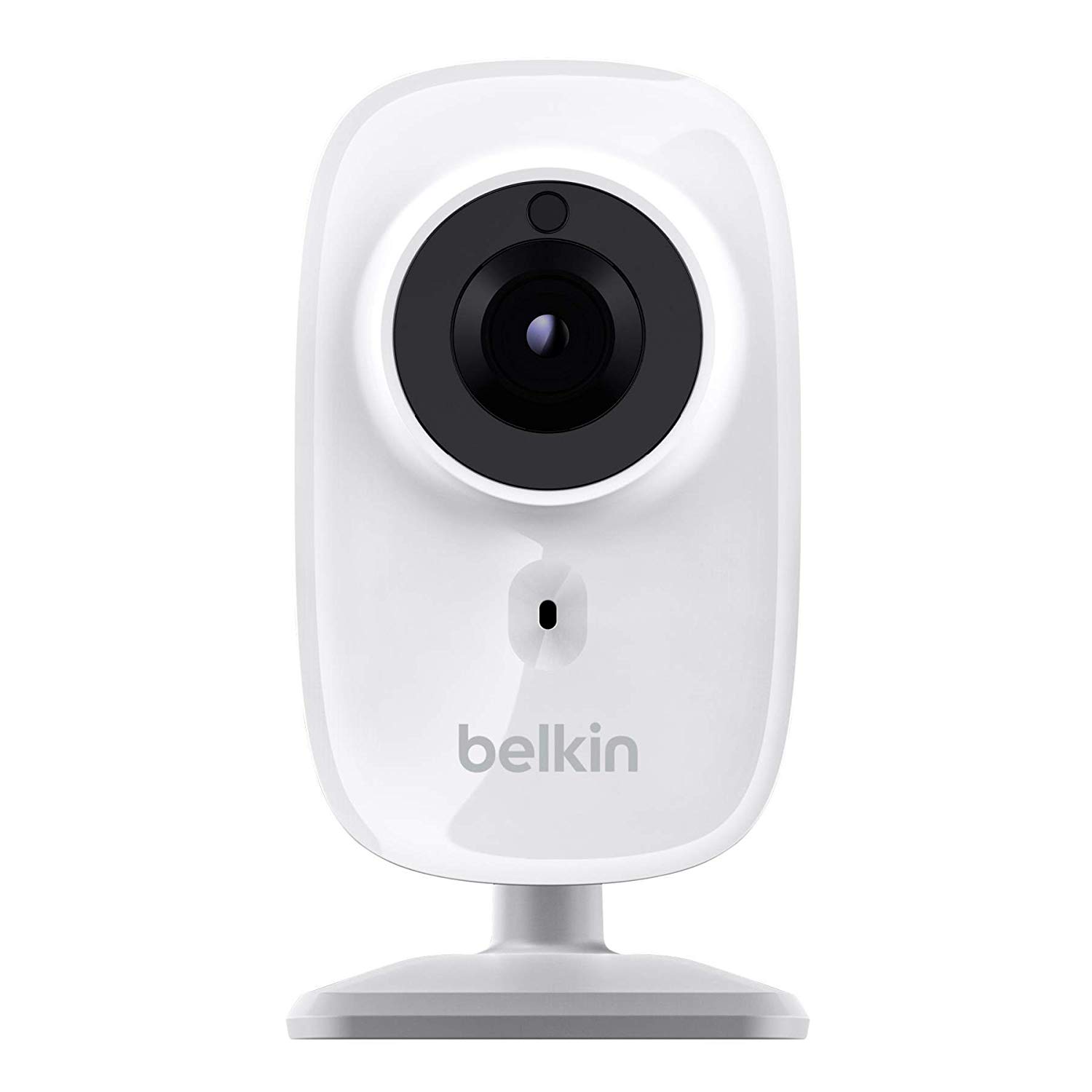 For sheer value for money, we chose the Belkin NetCam HD+ as the best security camera. It manages to combine an affordable price with the best nighttime video quality and range in complete darkness. The Belkin has average video clarity in bright and low daylight, with 720p resolution, that most users found was quite sufficient for their needs. The audio clarity was poor, but if the point of your use doesn't include audio recording, this is a good quality internal security camera.
It's not as wi-fi stable as some of the other cameras we tested, which made it more difficult to set-up.  However, it has an easy-to-use smartphone app and you can cloud-store video recordings for a low monthly subscription compared to other cloud-storage costs. Furthermore, this security camera works with Belkin 'smart-home' devices, plus Google Home and Alexa. You can't schedule when to record video, but the Belkin NetCam HD+ has a long 2 year guarantee, which is longer than a lot of higher-priced security cameras.
Pros
Highest quality video for nighttime use
Great value for money
Compatible with smart-home devices
Cons
Daytime video quality average
Poor audio clarity
Can't schedule recording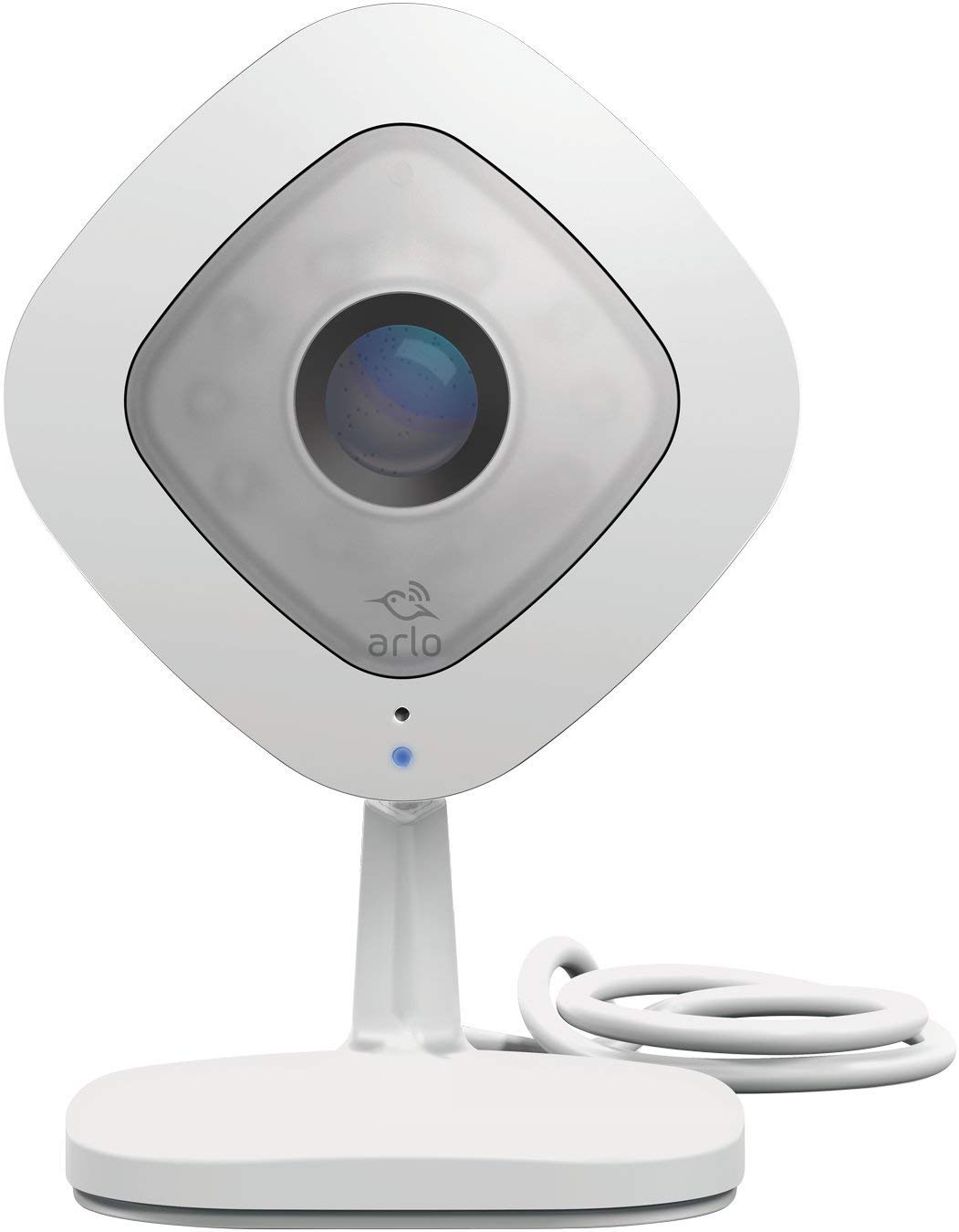 The Netgear Arlo Q has a wide view-field and crisp video images, making it the best security camera for excellent daytime video. But like a lot of other cameras, the Netgear didn't give such clear video quality at night. This security camera had stable Wi-fi, and works with Alexa, IFTTT, Stringify and Google Assistant. The Arlo camera offers free 7-days of video cloud-storage, which is useful to know. And if you require a longer video-storage period, you can get affordable plans from this brand.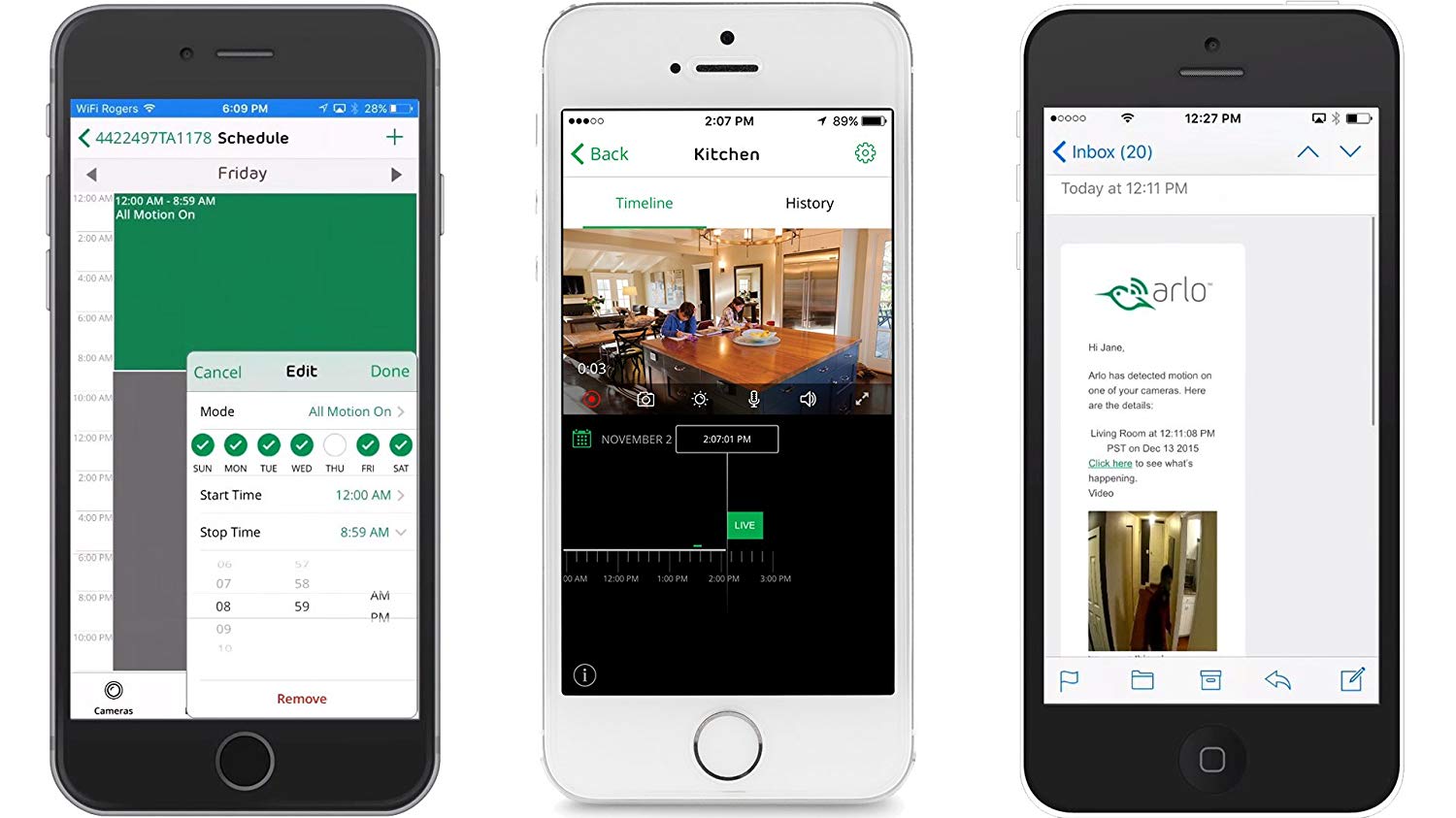 However, although most other security camera brands we reviewed offer free technical support 24/7, you only get 90 days for the Netgear Arlo Q. After 90 days, you can only get access to 24/7 tech support if you use their paid cloud-storage. This model comes with a 1 year guarantee.
Pros
Top for excellent daytime quality
Wide viewing field
Works with Alexa, Google Assistant etc.
Free 7 day video cloud storage
Low cost cloud-storage plans
Cons
Poor nighttime video quality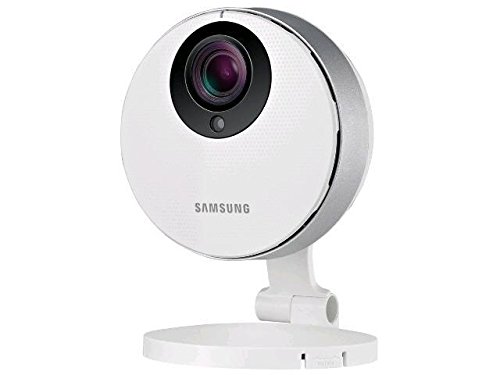 The Samsung Smart Cam HD Pro is the best security camera for high nighttime video quality. Many security cameras struggle to give good nighttime clarity. So if you need this feature,  the Samsung Smart Cam HD is the one to buy. Because even compared to the Flir and Belkin, the Samsung Smart Cam came out on top. And this model's daytime video quality is also great, scoring just a little less than our top performers!
It offers storage up to 64 GB using a MicroSD card, saving you from long-term cloud-storage fees. And another advantage of this camera is the way you can adjust video quality to get better overall results or save space. This very useful feature is unique to the Samsung. Audio quality is not as good as some other brands, but it's adequate for using two-way audio mode. The SmartCam has a one year guarantee.
Pros
Best possible nighttime video quality
High quality daytime video
Uses MicroSD cards up to 64 GB
Video quality control optimizes/saves space
Cons
Wi-Fi connection sometimes drops
Below average audio quality
1 year guarantee only

It's always best to look for security cameras that offer the longest guarantee. And only buy models that give full access to technical support, whenever you need it. Because the peace of mind you get from a reliable, security camera monitoring your home is priceless.