Baby Store
5 Best Convertible Car Seats 2023 – Top Car Seats Reviews
The best convertible car seats may cost more initially, but they definitely save you a lot of money in the long-term! Some are versatile enough to last 10 years, and they can be passed down to new siblings, too. And as convertible seats mostly have a higher weight limit than baby seats for rear-facing kids, you get more ERF.
That's Extended Rear-Facing riding-time in their lives, which the AAP constantly urges parents to provide. So what you're looking is a great safety record, easy installation, right size for vehicle, and comfort that will last for years. These 5 best car seats cover all bases brilliantly!
1. Best rear-facing convertible care seat – Graco Extend2Fit Convertible Car Seat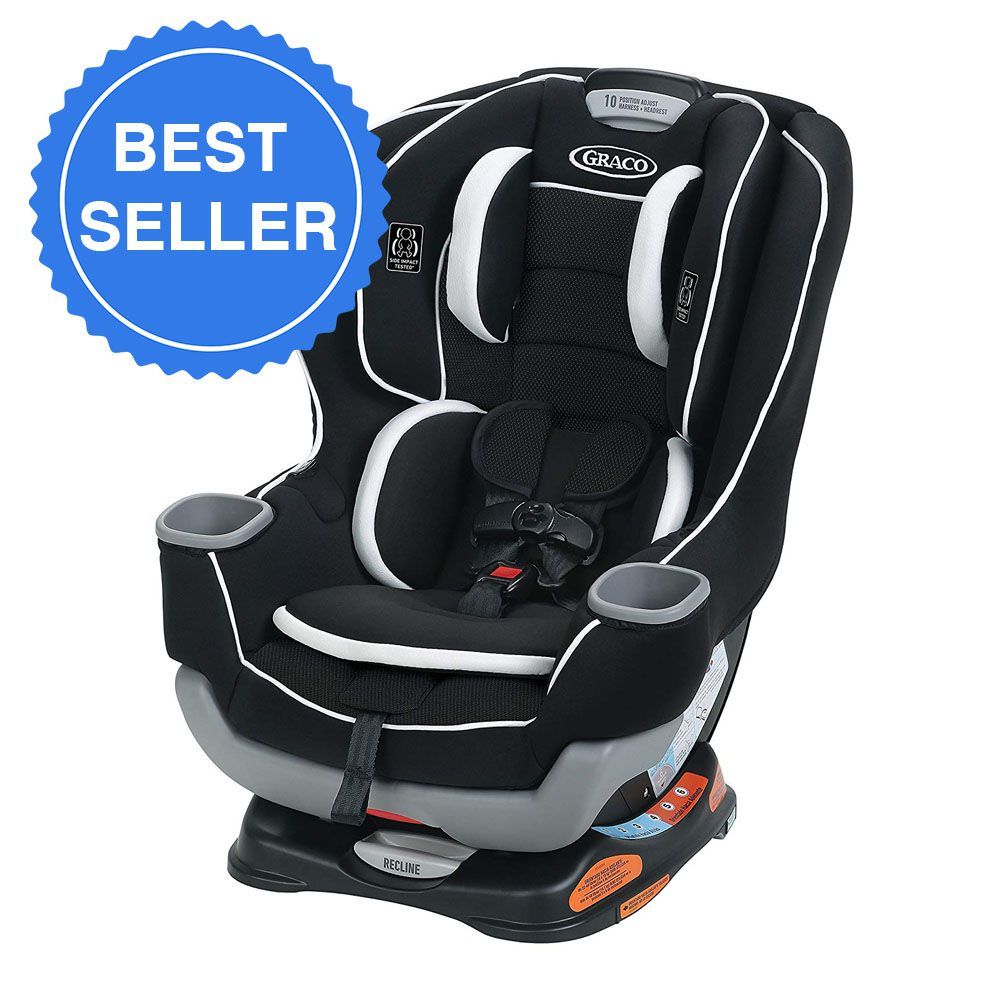 Safety experts tell us that rear-facing is the safest position for a child in the event of a traffic accident. So buying a convertible car seat designed to keep your child in the rear-facing mode for several years is best.
The leading Graco brand offers the Extend2Fit child's car seat which has a practical, 4-position extension panel. And that means an extra 5" of leg-space, so you can use this seat from newborn up to small children weighing up to 50 lbs.

2. Best Budget Option – Cosco Apt 50 Convertible Car Seat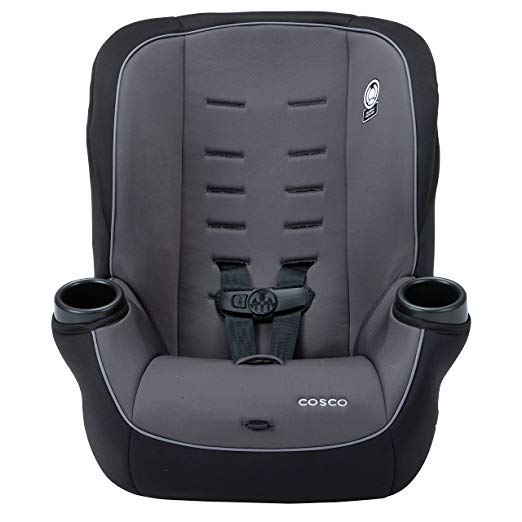 If you put safety first for your child, but buying top-of-the line just isn't possible, you can rely on this sensibly priced Cosco convertible car seat. It actually has most of the important safety and comfort design features as car seats from more expensive brands.
The Cosco Apt 50 car seat is well-padded, has two-cupholders and a 5-point harness system. In addition, the three crotch-fastening points mean there's more than adequate space for a growing child. There's no washable, detachable cushion.

3. Best smaller car seat – Combi Coccoro Convertible Car Seat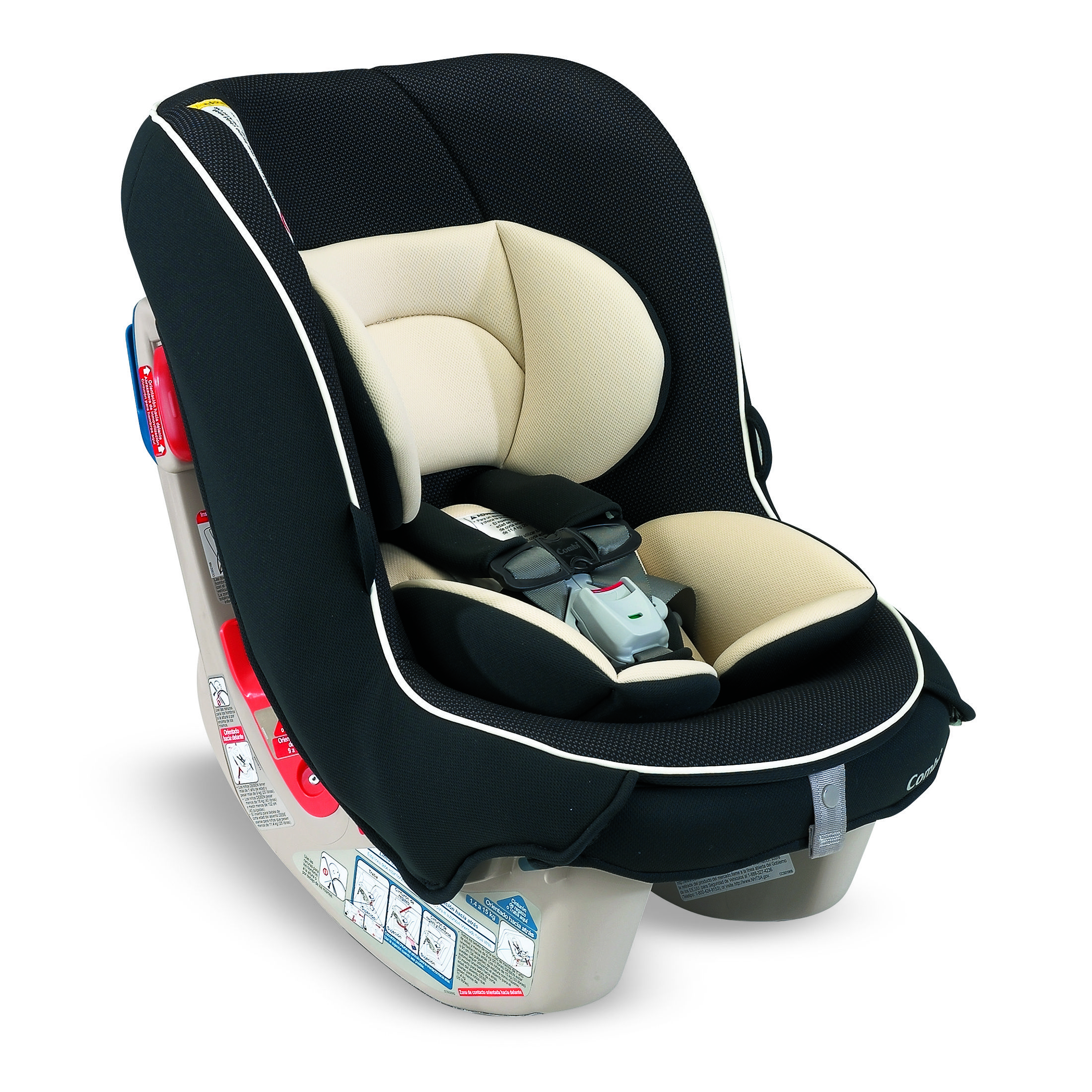 For smaller vehicles, a narrower child's car seat can be a lot more convenient. It won't hog all of the back-seat space and will still keep your child safe and comfortable. You can carry your baby in rear-facing mode until they weigh 33 lbs. And then they can ride facing the front up to a limit of 40 lbs.
Don't worry that the narrower design affects safety. The Combi Coccoro sides are very deeply lined with robust, energy-absorbing foam!

4. Best for ease of installation – Britax Advocate ClickTight Convertible Car Seat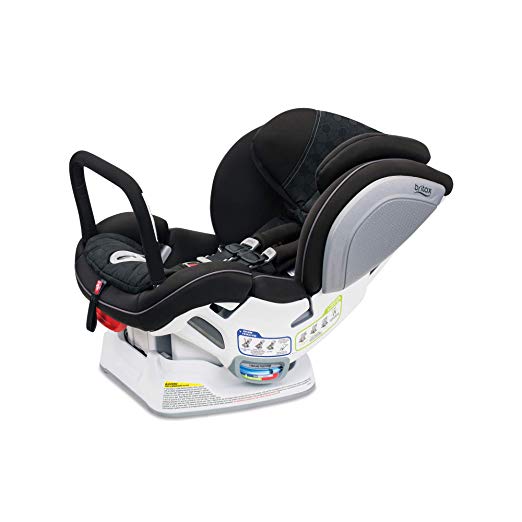 Installation is a key consideration when you are looking for the best child's car seat. Britax has been in the car safety industry for many years and knows the value of user-friendly installation designs. They are especially good for adding a loud click sound to their car seats, which you only hear if you have installed the seat correctly.
So whoever is using the seat knows when they've done it safely. No doubt this common-sense feature has saved lives over the years.

5. Best all-rounder – Safety-1st Grow & Go – 3-in-1 Convertible Car Seat
The Safety-1st Grow & Go covers the years between newborn, when you need a rear-facing seat with plenty of padding, through toddler, and on to when your kid weighs about 100 lbs. The final conversion is belt-positioned and makes a backed booster seat for your rapidly growing child.
This is a very comfortable child car seat, with a useful 3-position recline, which also keeps the front-riders happy with approx. 7" more leg-room for the front seat. With detachable, washable cushion.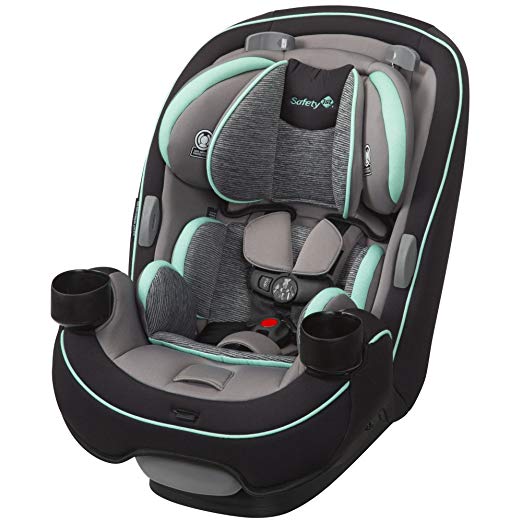 The money you save in the long-term will come in very handy as your little ones grow and discover designer branding! So start your smart-buying now with a durable, convertible car seat!