Home & Garden
6 Best Vacuum Cleaners in 2023 for Every Cleaning Challenge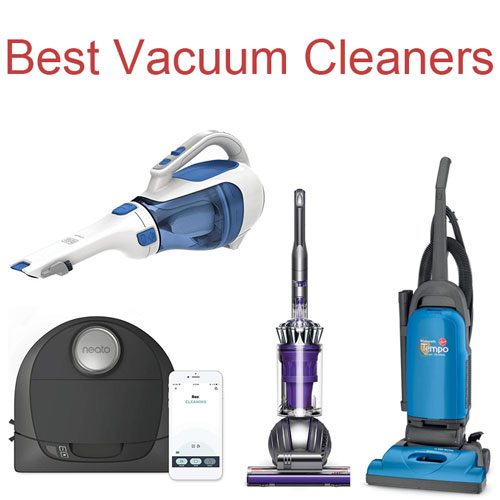 Technology has greatly improved all types of vacuum cleaner during the last few years. And we can now choose from a wide range of vacuum cleaners, carefully designed to meet every possible floor-cleaning challenge. Robot vacuums controlled by a phone app can give your floors a thorough clean – whilst you're out doing something more interesting! Canister vacuum cleaners are great for cleaning smaller homes, caravans, and cars. And the best 'budget' upright vacuum could be all you need to keep a compact apartment clean and fresh.
If you're faced with keeping a large, carpeted area in pristine condition, then a wide-head, upright vacuum could be your best option. For optimal health and well-being, allergy sufferers need a vacuum equipped with a true HEPA filtration system that removes allergens, and seals them in an easily disposable bag. And, of course, pet-owners need vacuum cleaners that pick up every last cat/dog hair! So whatever cleaning challenge faces you, you're sure to find the solution in this year's 6 Best Vacuum Cleaners right here!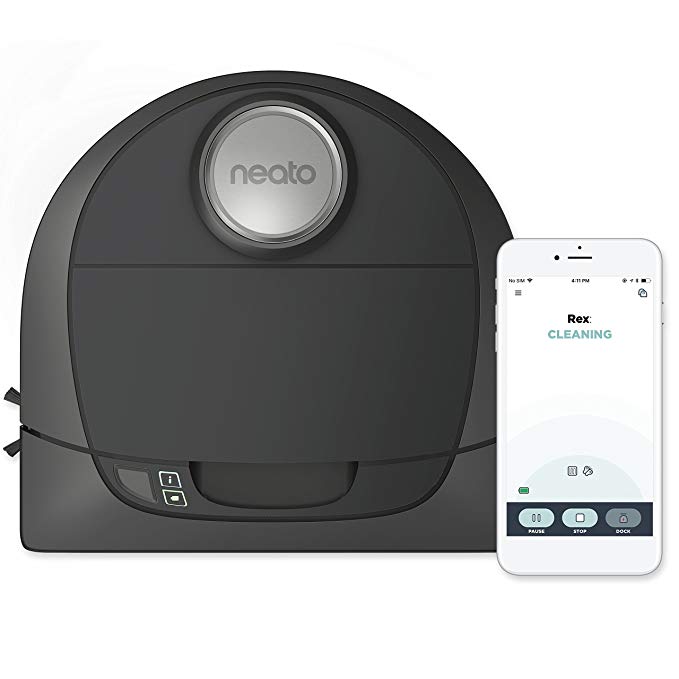 This really is the robot vacuum of your dreams! The Neato Botvac doesn't need a human to supervise it and doesn't get stuck by small obstacles! This robot vacuum has impressive suction power, and is a firm favourite with pet-owners. It cleans both hard floors and carpets and is great at picking up pet hairs, cereal crumbs, and dust. A bright, clear information screen lets you know when the bin is full and you can empty it in seconds.
It's noisier than some robot vacuums – owing to its exceptionally strong suction power. But if you use it whilst you're out at work or shopping, that's no problem. If necessary, you can also switch it to the quieter and slower 'eco-friendly' mode! This modern cleaning device has super features, including scheduled cleaning, and a planned progress around your rooms, so every corner is fully cleaned. And you get up to 2 hours from each 3 hour charge. This vacuum is also great for pet hair!
Pros
Excellent suction on all floors
Large clear information screen
Controllable from phone app on or via Alexa
2-hour cleaning from 3 hour battery charge
Sensor guides around obstacles
1-year warranty
Cons
Noisier than vacuums with lower powered motors


With its innovative design features, the Dyson Animal 2 is definitely a superior upright floor cleaner. The Animal 2 works equally well on hard floor surfaces and low- to medium-pile carpets. The reason for this is the high watt motor, which powers very strong suction and quicker floor cleaning. It's also super-easy to manoeuvre, which you would expect from the innovative, Dyson ball design.
In consumer tests, the Dyson Animal 2 also came out top for its wide, 12" suction head, allowing you to clean large areas quickly. The Animal 2 has fewer control buttons than any other upright vacuum, because it automatically adjusts to the different hard or soft floor surfaces. And it clamps down like a limpet on every type of flooring. With a high-quality, HEPA allergen filter, this is an excellent choice for removing air-borne allergens from your home.
Pros
Very easy to manoeuvre
Strong suction/Wide cleaning path
Accessories for stairs and upholstery
Automatic floor adjustment
True HEPA allergen filter
Cons
Heavier than some uprights
Powerful motors are noisier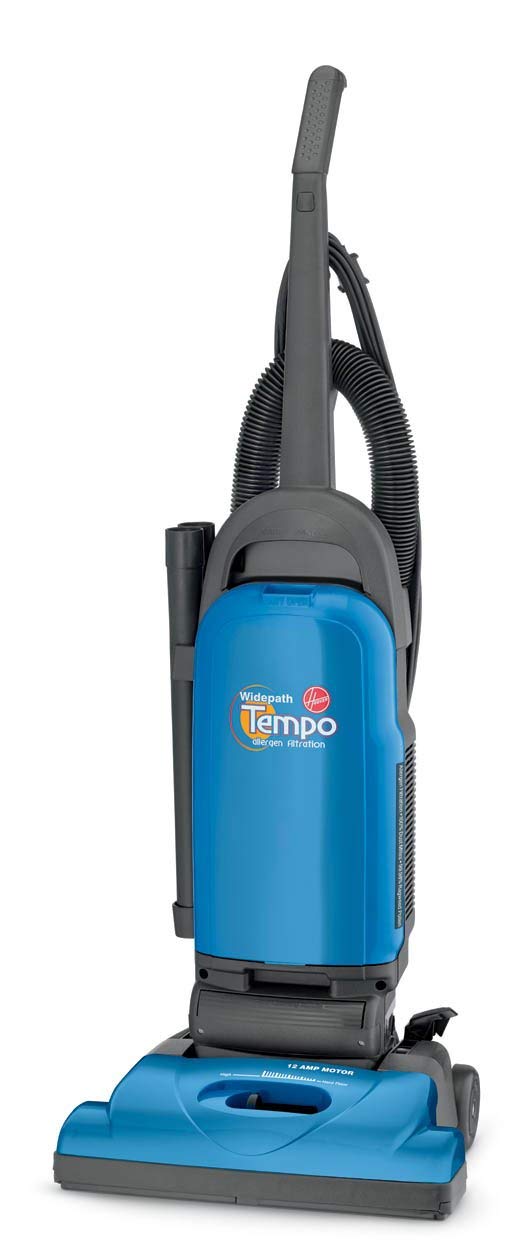 If you're on a tight budget, you don't have to make-do with a poor quality vacuum cleaner – if you choose the Hoover Tempo WidePath Upright! This budget-price, vacuum cleaner is one of the best for picking-up dust and pet hairs, owing to the powerful 12-amp motor and well-designed rotating brushes. With the extra-wide, 15 inch cleaning head, you can clean large areas of flooring quickly and with less effort. This model also has 5 height-adjustment levels, making it very efficient on all types of hard and carpeted flooring!
This is a bagged vacuum, which means you just unclip the bagged-up dirt and throw it away, without having to deal with the nasty cloud of dust you get when emptying bag-free cleaners. Of course, you will have the expense of buying replacement bags, but you get better air-filtering with this method. This budget floor cleaner is heavier than more expensive models, so it's not the easiest floor cleaner to carry up and down stairs.
Pros
Powerful suction
Excellent allergen removal filter
Easy disposable bag system
Extra-wide cleaning path
Large gliding wheels
Good for large rooms
Cons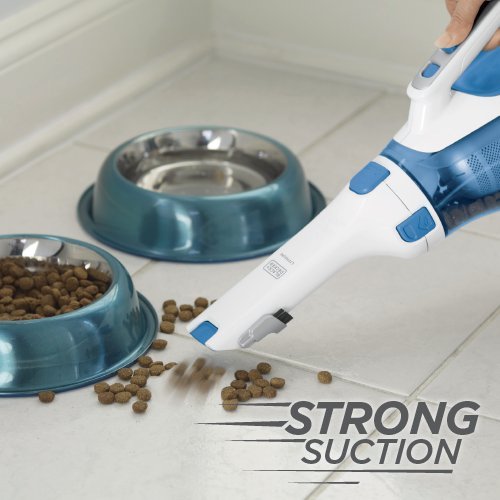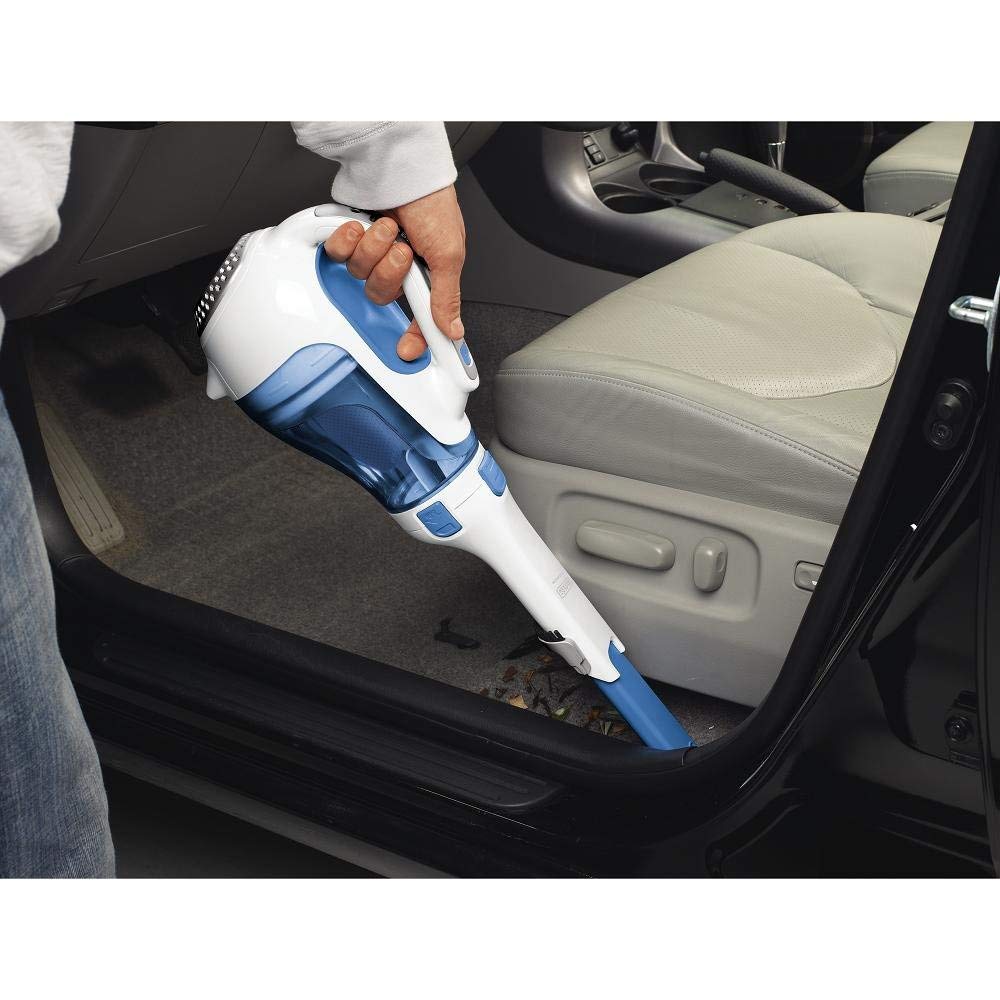 Best vacuum cleaners Handheld vacuums are valued for their convenience in cleaning up small areas, hard-to-reach places and as a quick and easy way to remove dry-spills. And the versatile, Black & Decker cordless vacuum is easily the best buy for strong suction and easy manipulation. The Black & Decker Dustbuster has back exhaust vents, so you avoid the problem with side-vent handhelds that tend to blow sawdust up in the air, instead of sucking it up. The well-designed Black & Decker handheld sucks up dust, sawdust and cat litter faster than any other mini-vacuum cleaner!
With a run-time of 15 minutes per 8-hour charge, you get the extra suction power a Black & Decker provides. More power equals quicker, easier and fuller cleaning, which is the whole point of buying a handheld vacuum, after all. At only 2.4 lbs. this is also a very lightweight vacuum cleaner, which prevents arm fatigue, and makes it easier to clean, say, a car interior in one, comfortable session. With cleverly integrated accessory tools, you also avoid the inconvenience of looking around for specific, (lost?) suction heads!
Pros
Quietest handheld at 79 dB
Lightweight & portable
Stronger suction than competitors
15-minute run-time
Integrated accessory tool
2-year Guarantee
Cons
Slightly shorter run-time than less powerful handhelds
Longer charge-time than less powerful handhelds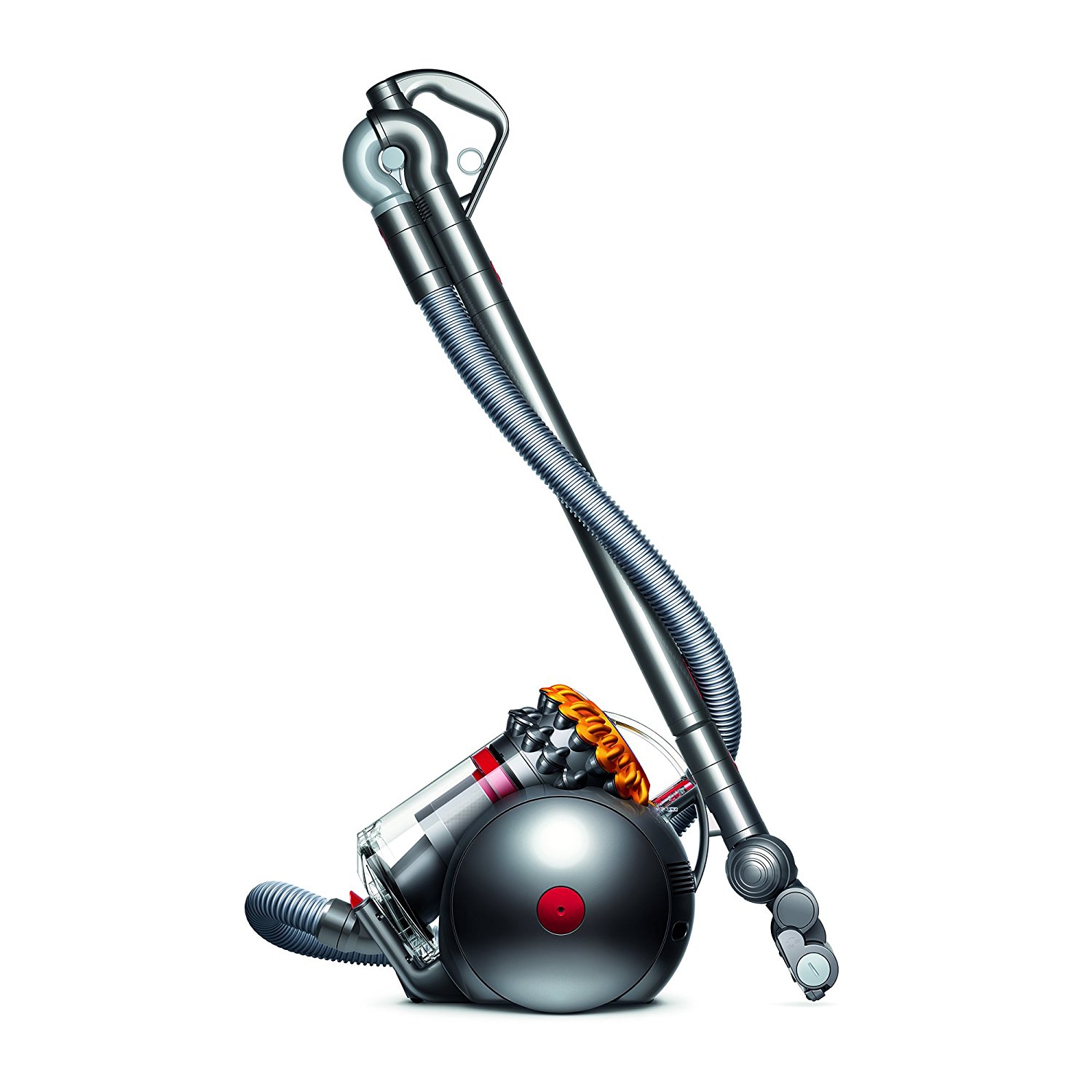 This sleekly styled canister vacuum cleaner is also a highly efficient cleaning machine. The cleaning path is a decent width at 10.5 inches, lifting fine dust and larger particles efficiently with strong suction. Owing to the Dyson ball design, you get superior handling and manoeuvrability. This canister vacuum works perfectly on all types of carpet and hardwood flooring, with large, low-friction, wheels that glide and change direction with ease. This is the only canister that will turn itself back up, if it happens to tip over, so you avoid lots of the irritating design faults experienced with other brands!
You get a comprehensive set of accessories, including the impressive, tangle-free tool specially designed to pick-up pet hair without leaving a tangled mess on the brush! And this really is a one-stop cleaning device for floors, stairs, upholstery and curtains. The dirt-container has a capacity of 2 liters, which is quite large, yet this canister vacuum is also lightweight to carry. Transparent walls show when the easy-empty bin is full. And with a true HEPA filter system, which never needs washing or replacing, you get relatively allergen-free air and first-rate, home hygiene!
Pros
Strong suction on all surfaces
No-tangle pet hair suction brush
Lightweight and manoeuvrable
Full set of accessories
True HEPA allergen filters
5-year Guarantee
Cons
81 decibels
Accessories stored in a separate bag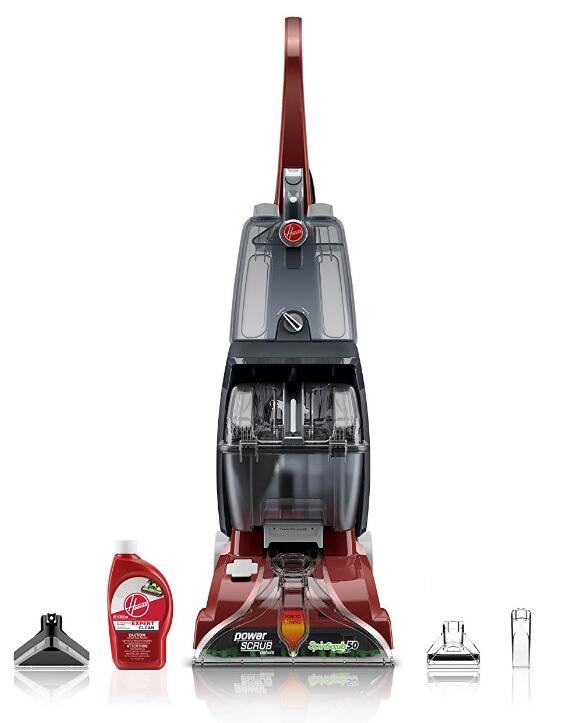 The Hoover Power Scrub Deluxe is a real all-rounder that removes stains easily, and shampoos carpets to a high standard of cleanliness. This means you save money long-term on replacing dirty or stained carpeting, and your home is always clean and hygienic. In particular, the Hoover Power Scrub scores top marks for not leaving you with the common problem of a soggy carpet that can develop mold after shampooing. This powerful floor cleaner sucks-up almost all of the dirty water, and has an innovative heated drier feature.
It's easy to manoeuvre around furniture and has a sturdy handle making it easy to carry up staircases.  With a hose and full range of accessories for cleaning upholstery and stairs, this well-designed vacuum cleaner is also simple to clean and maintain.  The cleaning head is approx. 11.5 inches wide, which covers a good area of floor with each pass. And the 4-quart soap and water tank holds enough to get a medium to large carpet cleaned in one session. For complete home cleaning, this sturdy machine is neither too big and heavy, nor too small and fiddly – making it the best carpet cleaner by far!
Pros
Leaves carpets drier than other brands
Heated drier feature
Removes stubborn stains easily
Easy to set-up, clean and maintain
Full set of hose and cleaning nozzles
2-year Guarantee
Cons

We now have access to the best vacuum cleaners in history, which contribute hugely to our health and welfare, as well as being excellent, labour-saving devices. And when you think of how much dirt and bacteria they remove daily from our homes, I'm sure you'll agree that whichever cleaner you buy, you'll certainly be getting excellent value for money!