Baby Store
Top 10 Best Pumping Bras 2023 – Best Pumping Bras to Wear All Day
The best pumping bras for breastfeeding moms should combine comfort, practicality and good looks! Expressing your milk means your baby gets all the benefits of mothers' milk, without tying you to home. And wherever you are when you use the pumping bra, these models leave your hands free. So instead of wasting time, you can eat, send texts and make phone calls at the same time!
And during the nursing period, moms also need pumping bras that make you feel pretty. So we've chosen a mix of strong support, comfortable, easy to use, and lacy, pumping bras. Take a look at the best pumping bras for breastfeeding moms right now! Because you are definitely worth it!
1. Desirelove Nursing and Pumping Bra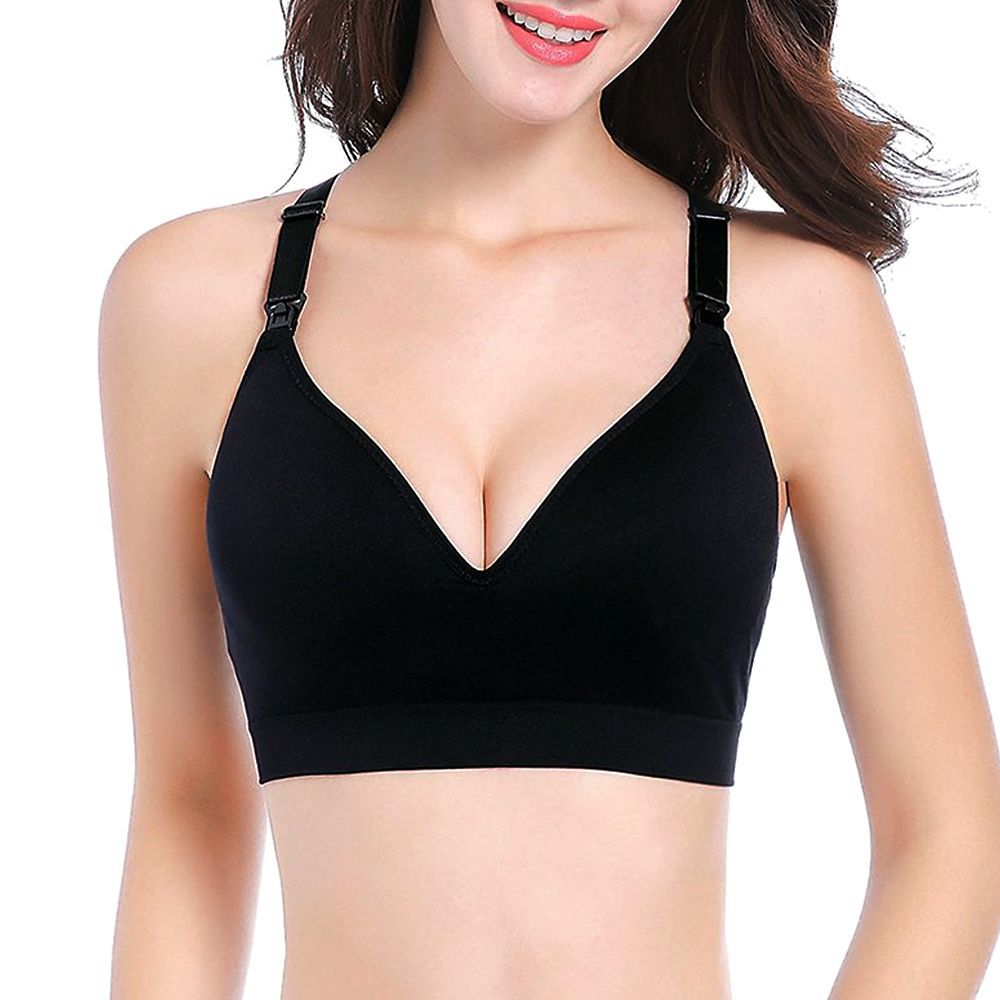 Sensitive nipples need super-soft bra fabric both during, and after, pregnancy. And this gently textured blend of nylon and cotton stretches for a light touch. The fixed inside pads avoid the issue of removable pads that move around. And molded foam cups mean your nipples, and breast pads, are always well-hidden.
You can use this bra during pregnancy, as it expands to fit your changing shape very comfortably. And for nursing and pumping, you'll find the full-cover cups are easy to unhook for quick access.

2. Rumina It's Back! Pumping Bra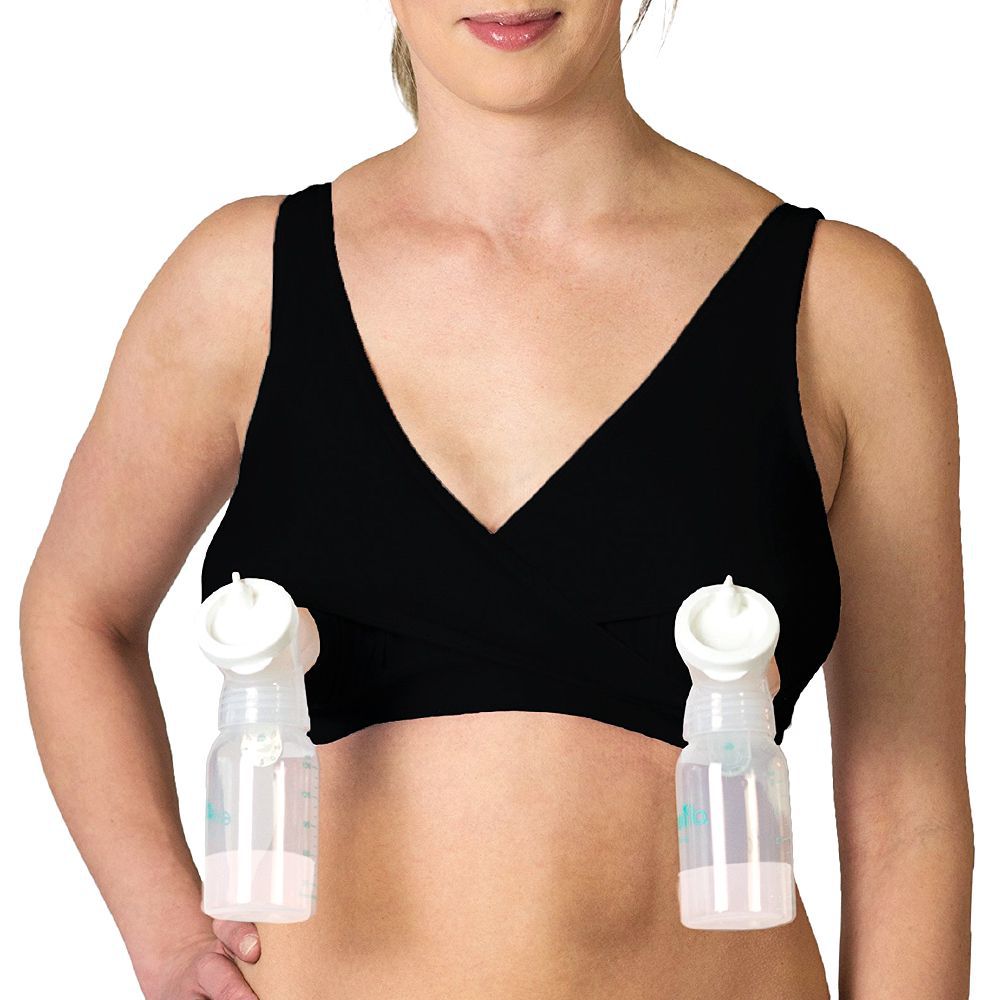 This Rumina pumping bra features full back support, which is vital when your breasts are full of heavy milk. The 90% cotton fabric, with 10% stretchy spandex, ensures this bra fits your changing breast shape during and after pregnancy.
The 'It's Back' pumping bra is extremely comfortable, with a handy adjustable clasp at the back, to ensure an excellent body fit. We recommend this bra for moderate to firm support and the 'folding layer' openings, instead of 'holes'!

3. WonderMoms Wireless Lace Nursing Bra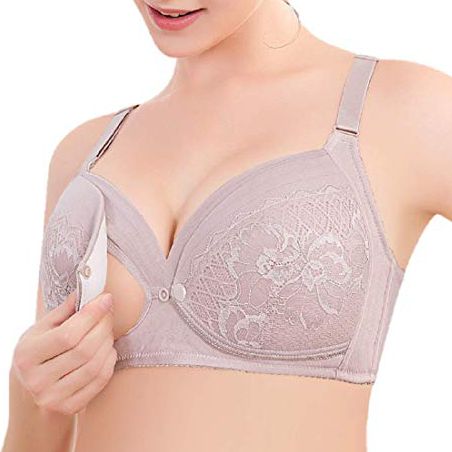 This four-hook back, supportive pumping bra has super-easy access from front flaps with press-stud fasteners. This means you don't need to reach across to unhook your top-fastening bra, whilst holding your baby.
The feminine lavender-pink shade is trendy and elegant lace gives this pumping bra a more sophisticated look. And feeling pretty after giving birth, is very important for your self-confidence. With gentle upward push from a touch of extra padding, you can rely on getting an attractive breast shape, too!

4. Medela Easy Expression Pumping Bustier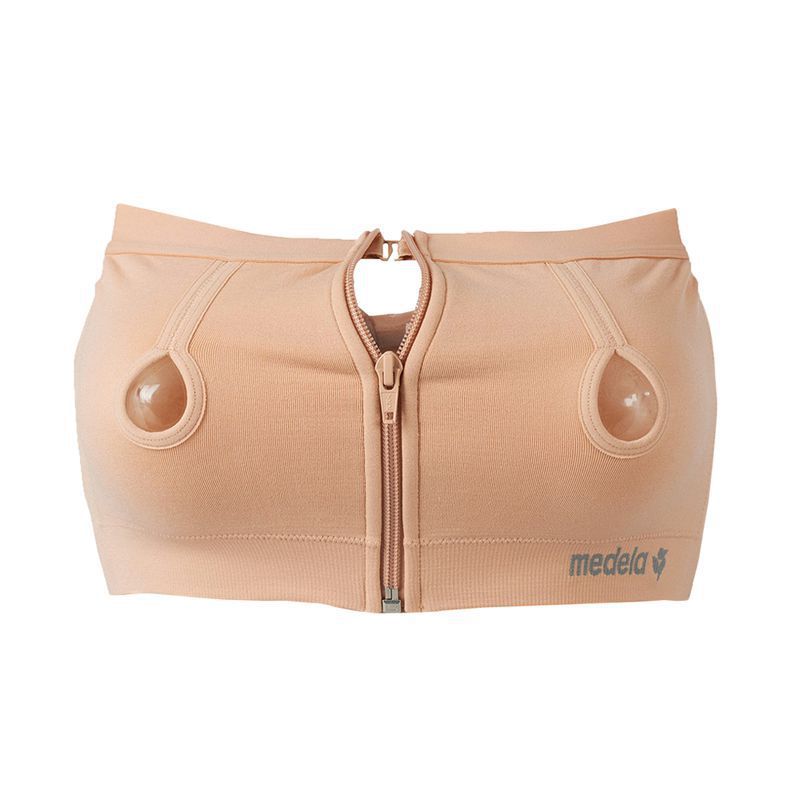 You can use this bustier with all Medela's double breast pumps that include 2 piece breast shields. And you can wear it on its own, or over a pumping bra to give extra support. The seamless nylon and stretchy spandex fabric, give a soft texture and excellent 'no-slip' fit.
Women who pump milk at work love this bustier and find the easy zip-down opening quick and simple for efficient pumping. It's durable and you can wash it in cold water and dry it quickly!

5. You Lingerie Lennox Wireless Nursing Bra Accessory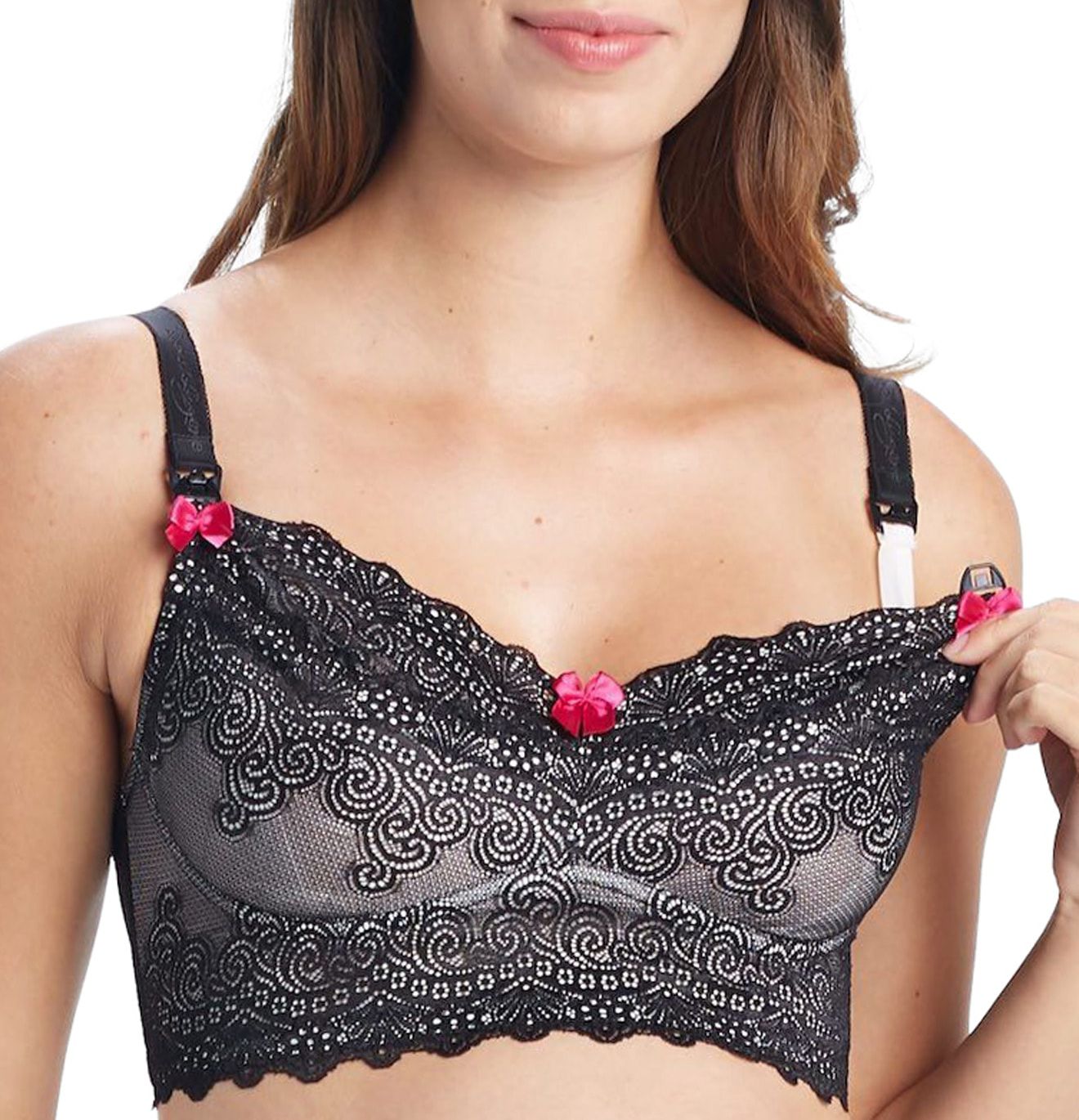 Any woman would feel fabulous in this lovely, lacy nursing/expressing pumping bra. It's full of flirty touches, with sophisticated black lace over a white base, and super-cute pink bows! And its thoughtful designs like this one that do so much to help new moms regain their self-confidence.
It's also well made, with slits that make it easy to put in the pumping shields, and make pumping less of an effort. Probably not supportive enough for larger busts, but great for smaller moms.

6. Rosie Pope Pump and Nurse Underwire Pumping Bra for work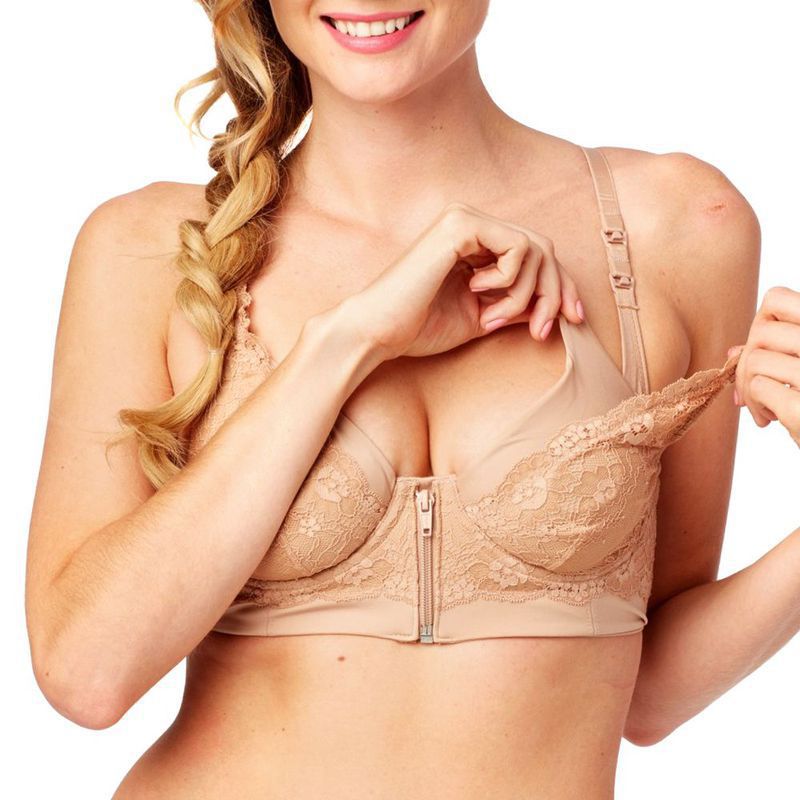 If you live in a warm climate, and wear lightweight blouses, it makes sense to choose a discrete, beige shade. This means your bra won't show up under your clothes, at a time when you really don't want that. But when you undress, this lovely, lacy bra will keep you feeling confident and attractive!
It's also very comfortable with a convenient zip-up front and adjustable straps. The fabric is a fashionable mix of nylon, lace and spandex, giving a gentle texture and excellent fit!

7. Bravado Designs Clip and Pump Hands-Free Nursing Bra Accessory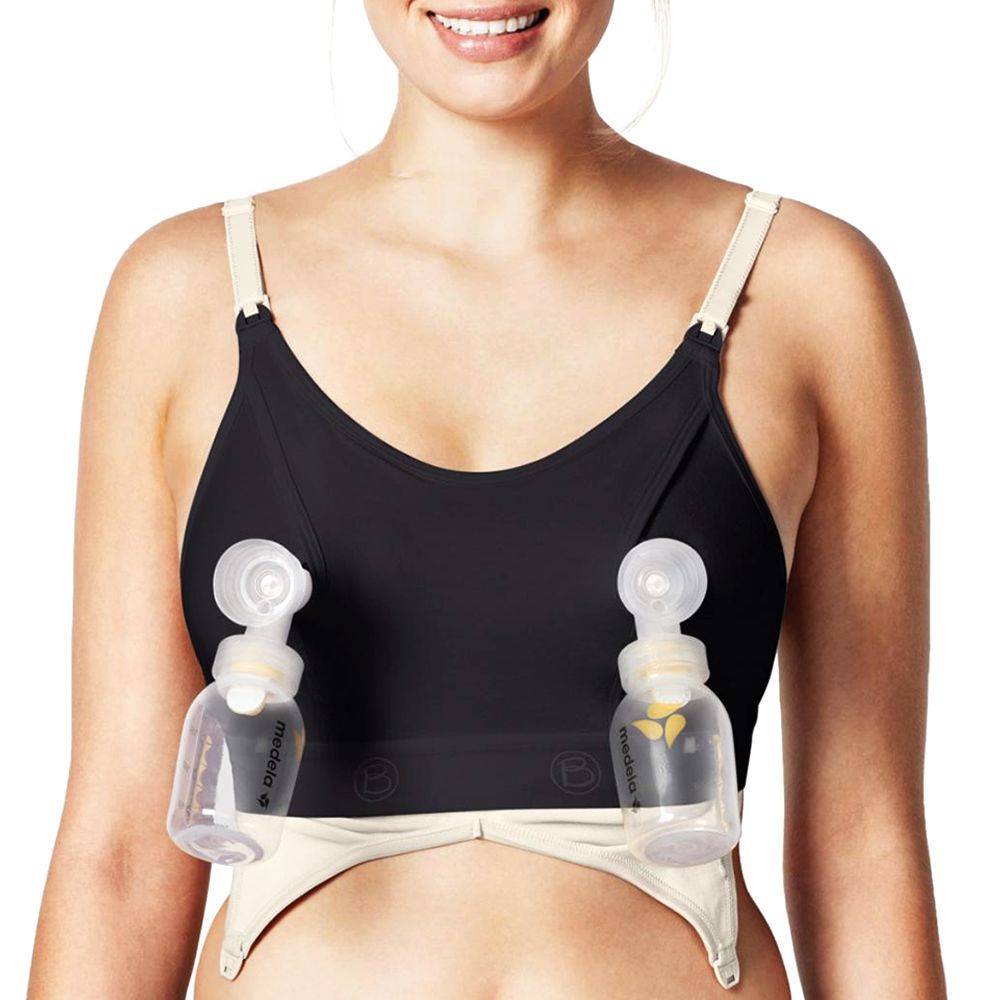 The Bravado Clip & Pump Hands-Free Nursing Bra Accessory is a best-selling bra-cover accessory. It won the Mom's Choice Award and is valued for its special Figure 8 opening. This feature makes it super-easy to insert and remove breast shields, without removing the breast shield from the bottle.
And it also keeps bottles in the best upright position for efficient pumping. You can also pump on one side, whilst you nurse your baby on the other!

8. Rumina Pump and Nurse Classic Crossover Pumping Bra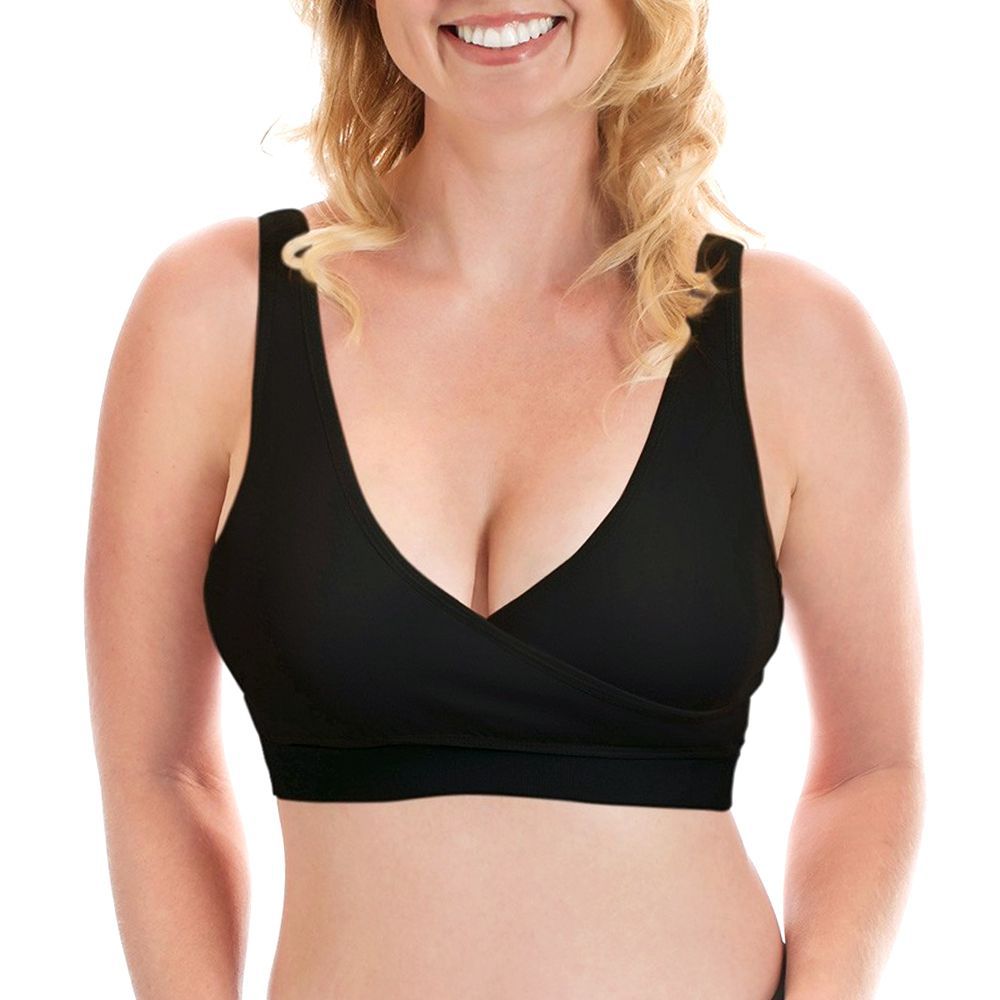 This is the Classic Crossover version of the Rumina Pump and Nurse pumping bra. You get a discrete silhouette, as there's no hole over your nipple. Instead, Rumina bras feature a nifty side opening at the side of the cups.
This totally avoids the problem of lining up your nipples to the holes. And just sliding the pump flange through the side is much easier. This is a 90% cotton pumping bra, with 10% spandex for a good fit. Moderate to firm support.

9. Simple Wishes Hands-Free Pumping Bra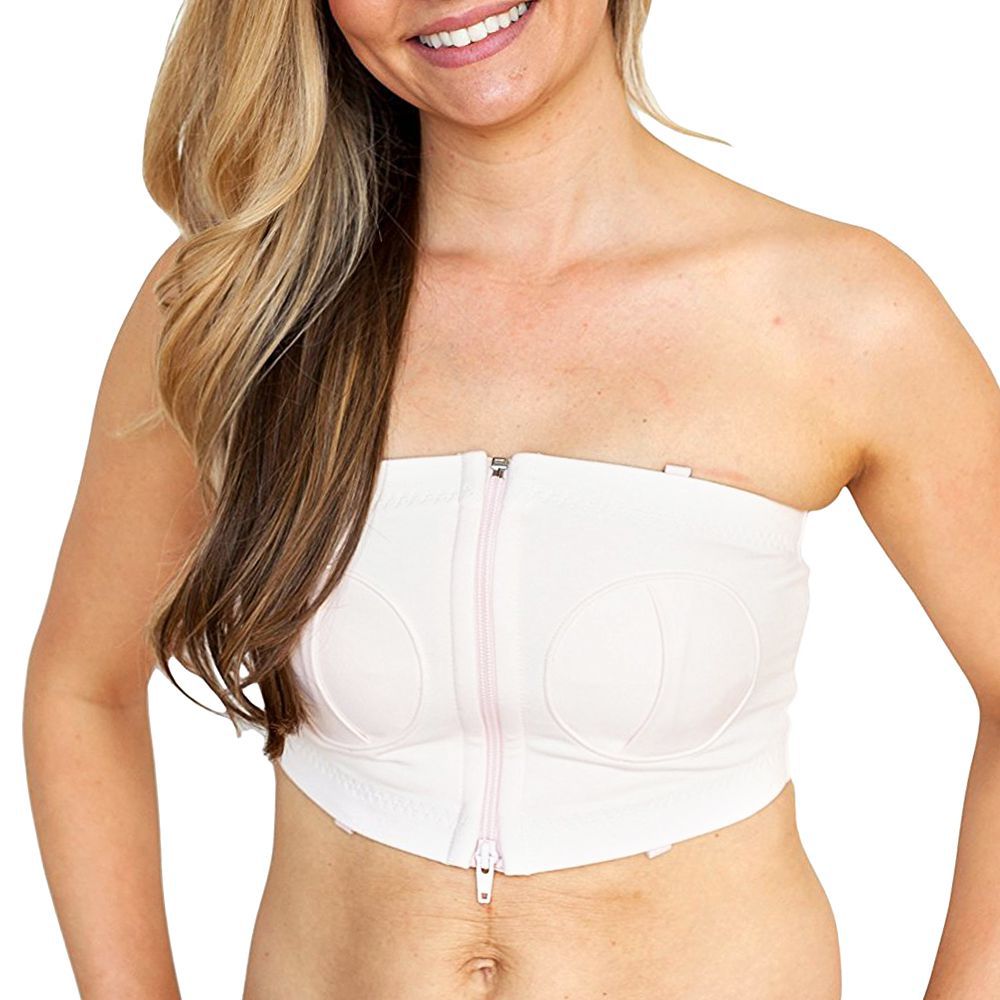 This handy, cotton and spandex bustier is a great hit with nursing moms! It has a Velcro back panel you can adjust by as much as 10 inches, during and after your pregnancy. So, although it's a One-Size garment, we know it creates a tight seal and fits most women very well.
The Simple Wishes Hands-Free pumping bra gives plenty of support when worn over a nursing bra and zips up and down quickly for efficient pumping. We also love the modest breast cover!

10. Dairy Fairy Rose Hands-Free Pumping Bra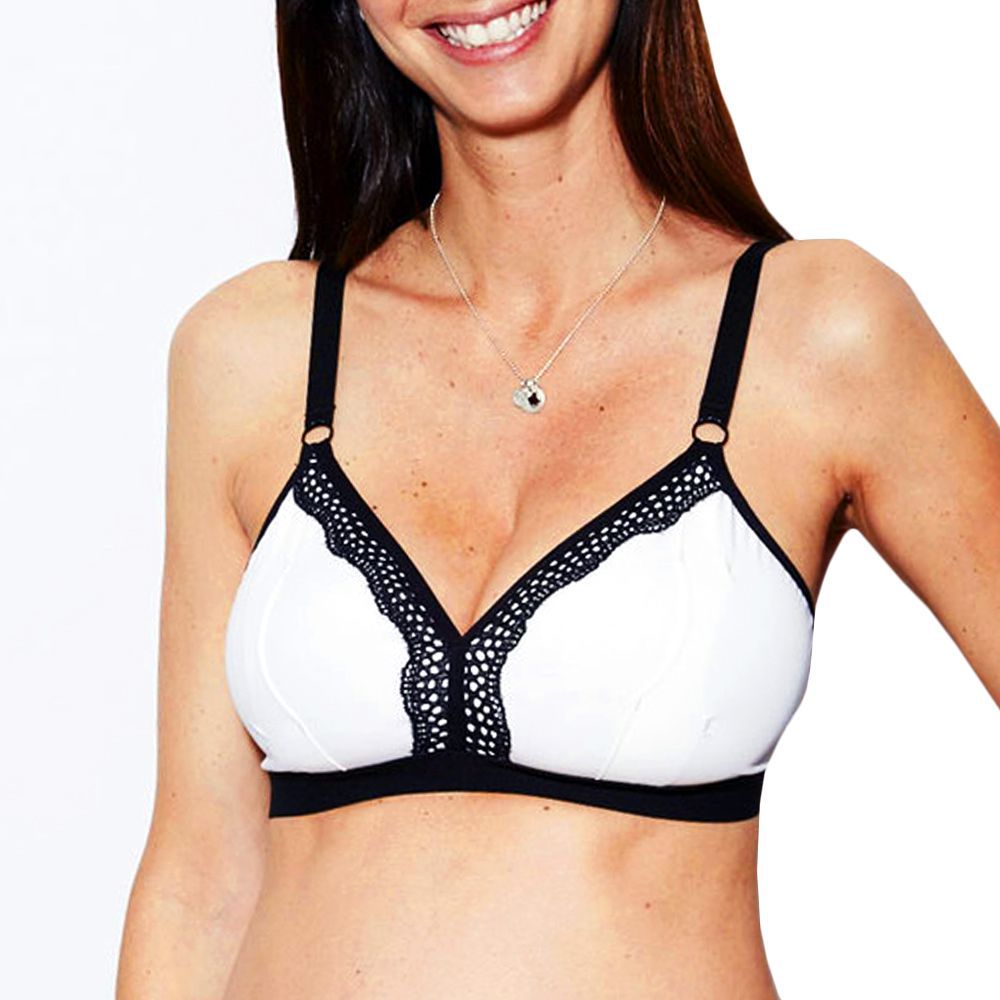 This light support pumping bra is quite a versatile and attractive piece of maternity lingerie. It's popular as a nighttime, sleeping bra as well as a daytime, pumping bra.  You can use the Dairy Fairy, Rose Pumping Bra for breastfeeding moms, with all major breast pumps.
Made from skin-caressing nylon and spandex, you get a great fit as your body shape changes. And a full six rows of hook and eye closers at the back keep everything firmly anchored!

Breast milk pumping has transformed the lives of many women for the better! And modern brands are putting a lot of effort into giving multi-tasking moms the tools they need to be successful at home and at work!