Beauty
10 Best Lightweight Foundations That Are Perfect For Summer
The hot summer months are the perfect time to modify up your makeup routine. The warmer the weather the lighter your makeup should be. The reason being that because the weather is so warm your pores tend to soak up more product and appear larger. By your pores soaking up more product you are prone to having more break outs.
Changing your makeup routine to a lighter one will allow your skin to breathe and cause you less break outs. One way to reduce your makeup routine is by using a lightweight foundation that is perfect for summer. Here are ten of my favorite lightweight foundations that are perfect for summer.
10.Bobbi Brown Lightweight BB Cream SPF 35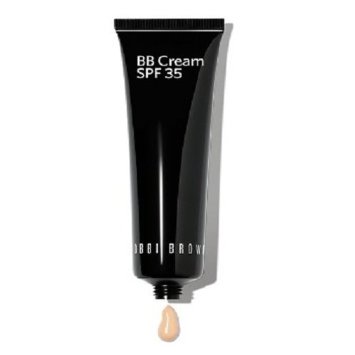 A BB cream is a great option for summer. BB cream stands for beauty balm a well known option for foundation. You can consider a BB cream as the "better for your skin foundation". A BB cream contains essential skin care ingredients that add more to your foundation.
It is a combination between your moisturizer and your foundation. This BB cream is lightweight with light to medium coverage that you can build upon.

9.Physicians Formula Youthful Wear Cosmeceutical foundation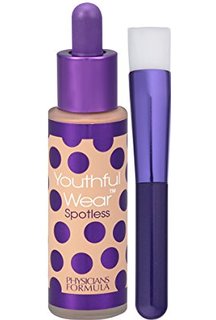 This foundation feels like your skin but better. It is lightweight, creamy and smooth with a medium coverage that blends beautifully to blend any imperfections and give you the flawless finish you want. It is a semi matte foundation which means it is not completely matte it will give you a natural glow to your skin.
It also comes with a brush that helps you blend the foundation to your liking. This brush allows you to build the foundation without it ever looking cakey or thick on your skin.

8.L'Oreal Paris Magic Nude Liquid Powder Bare Skin foundation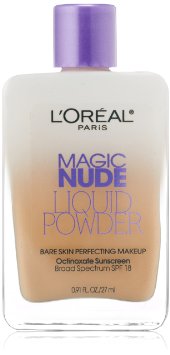 This is a liquid to powder foundation. Which means that it is first in liquid form however, once it is applied it feels like a powder on your skin. Giving you the lightweight feel of a powder foundation. This foundation is full coverage without feeling like a maximum coverage foundation.

7.BECCA Aqua Luminous Perfecting Foundation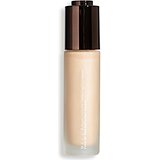 A water base foundation is a very good option for the summer months. It is extremely hydrating on the skin and will moisturize while covering up any pesky uneven skin that you may have. This is a luminous foundation which means it has a dewy finish allowing your skin to have a natural glow to it. This foundation is a medium coverage foundation that is very buildable.

6.Perricone MD No Foundation Foundation

A foundation and skincare in one? This would be it. This foundation is developed with beneficial ingredients for your skin. It can reduce the look of fine lines and wrinkles over time with continuous use. It will not clog your pores or leave your skin with any oily residue. It also contains SPF 30 for added sun protection. This foundation is light coverage however, it is buildable if you desired to do so.

5.Jolie Baked Hydrating Powder Foundation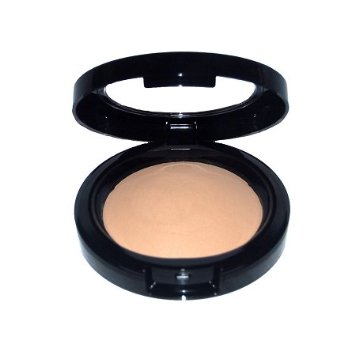 Powder foundations are always a great idea when you want to use a lightweight foundation. They are usually lighter on the skin and absorb more oil which will make them a little bit more long lasting than liquid foundation.
This powder foundation is among the best on the market. It is oil free, hydrating and with a staying power 12 hours. You can wear this foundation and know all your imperfections have been erased. All you end up with is perfectly flawless skin.

4.Bare Escentuals BareMinerals Matte SPF15 Foundation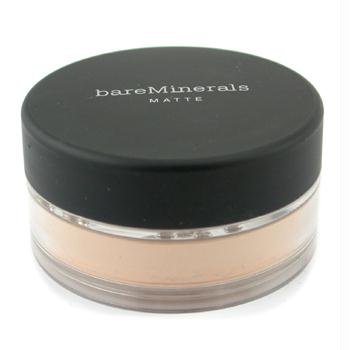 Bareminerals has been known to have amazing products that feel like a second layer of skin on your face. And this foundation did not disappoint. It is lightweight, fresh and full coverage. It is very hard to find a powder foundation that is full coverage without having to layer the powder this foundation will do just that. With one layer, you will have the appearance of a full coverage makeup look.

3.L'Oreal Paris Cosmetics Infallible Face Pro-Glow Foundation

The L'Oréal Infallible collection is an amazing collection in general but this infallible pro glow foundation is one of the best. It is lightweight, full coverage, dewy and gives your skin a flawless appearance without the heaviness that a maximum coverage foundation would give you. It offers an even coverage all over the skin while being blendable and buildable.

2.New Lightweight Matte Liquid Foundation, Full Coverage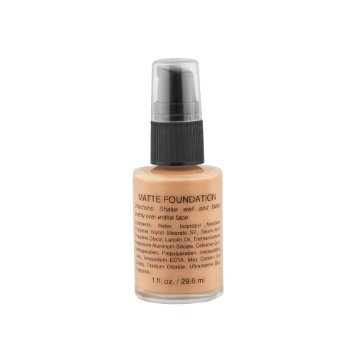 A matte foundation will give you the full coverage, even skin you are looking for without any glow or shine to your face. However, many matte foundations tend to be a bit heavy on the skin and are not as suitable as a dewy or semi matte foundation is. Although, this foundation is matte it is very lightweight on your skin and does not feel heavy at all. It feels as if you have your skin but better.

1.Divine Skin & Cosmetics – FULL COVERAGE, Ultra Moisturizing Foundation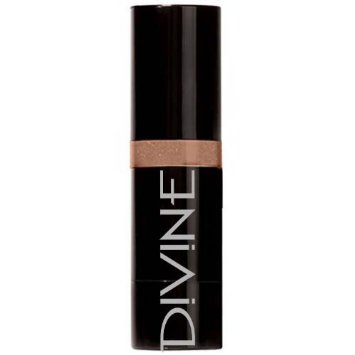 A stuck foundation that is hydrating, moisturizing and lightweight? Yes please. This foundation has the best of both worlds it is in stick form which makes it easy to apply and carry with you. While being moisturizing to your skin. During the warm months, you want a foundation that adds moisture. This will allow you to have an extra layer of hydration on your skin.

The perfect way to have flawless skin while being in summer is to use a lightweight foundation that feels like an extra layer of skin on your face and not like a mask. These foundations will do just that make your skin appear flawless while you do your everyday activities. Have you tried any of these foundations? If so let us know which one will you be using for the summer.