Baby Store
7 Best Hack-Proof Video Baby Monitors for Worry-Free Watching 2023
Hack-proof video baby monitors bring safety and peace of mind for parents and carers. Not only can you hear your baby crying, but you can also see if something is disturbing their sleep. Maybe your baby has kicked-off their blanket and feels cold. Being able to see exactly what's happening in your nursery is so much more secure than just listening for a crying baby.
However, you must ensure the video baby monitor you select is totally safe from hackers! Vulnerable baby monitors are still being sold. And monitors with lots of fancy extras, may turn out to have unprotected Wi-Fi. So read on to discover the 7 Best Hack-Proof Video Baby Monitors on offer right now!
1. Best Award-Winning Hack-Proof Video Baby Monitor
Infant Optics DXR-8 Video Baby Monitor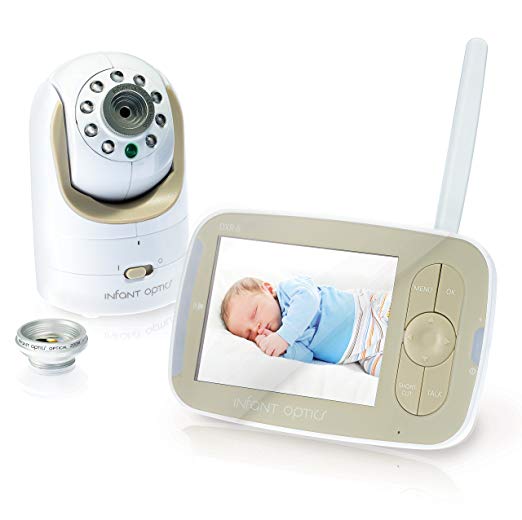 This video baby monitor won a quality, Best Baby Monitor Award in 2019. With 100% privacy guaranteed, the DXR-8 produces clear video and sound, without using the Internet!
And the DXR-8 hacker-proof video baby monitor was the first to have inter-changeable optical lenses. This lets you control the viewing angle and zoom feature. So you can zoom-in close to check on your new-born. And you can use the wide-angle to see the whole of the nursery when your child is older.

2. Best Long-Range Hack-Proof Video Baby Monitor
Babysense Video Baby Monitor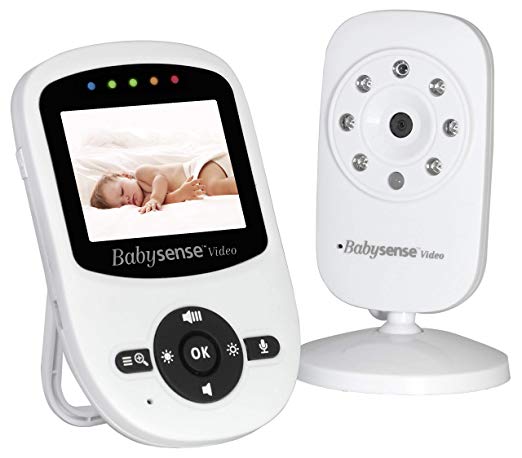 The popular Babysense Video Baby Monitor gives you complete, hacker-proof security, without any Wi-Fi. You get a long video view of approx. 900 feet and automatic infra-red clarity at night. You can also use the two-way Talk-Back Communication system to soothe your baby with a gentle lullaby – from the sofa!
And there are some useful extra features on the Babysense Video Baby Monitor, like a Room Temperature Monitor, to ensure your child is never too hot or too cold!

3. Best 'Smart-Streaming' Hack-Proof Video Baby Monitor
Nanit Plus – Smart Baby Monitor and Wall Mount


This technologically advanced 'smart' monitor sends HD video and audio right to your cell-phone/tablet, with no delay. And encrypted software prevents any hacking. Plus, you'll never lose contact, as the Wi-Fi Nanit continues working when the internet goes down.
It also has lots of useful extra features, including humidity and temperature sensors to monitor healthy conditions for your child's sleep. So soothe your baby to sleep with Nanit's Nature Sounds and use the paid monthly service for sleep-tracking!

4. Best Budget Hack-Proof Video Baby Monitor
Summer Infant Digital Video Baby Monitor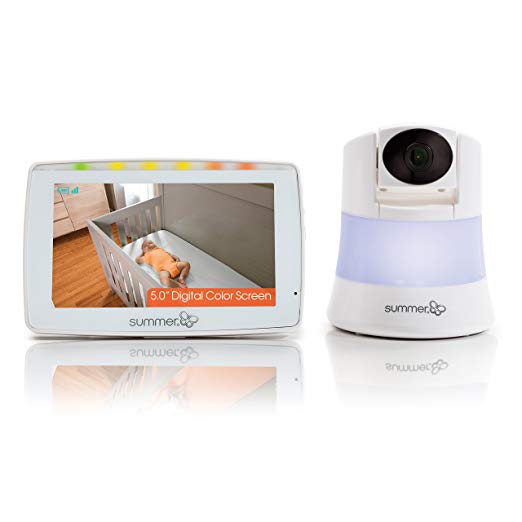 No worries about Wi-Fi hacking with this wide-angle camera video monitor, as it's a digital system that does not use Wi-Fi. So there's no tricky setting-up, either. In fact, you just plug it in and start using! You get useful dual viewpoints from digital zoom and a wide-angle lens. Plus high resolution video, on a clear, LCD video display screen.
And if you expand your family, you can buy extra cameras to link up and monitor several rooms. This popular system also features a handy signal to tell you when the batteries are low!

5. Best User-Friendly Hack-Proof Video Baby Monitor
Project Nursery Baby Monitor System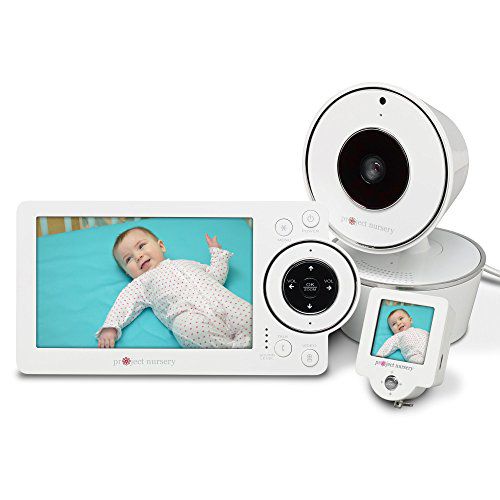 If tech set-up and use is just another headache for you, try the user-friendly, Project Nursery video baby monitor. It features an easy-use Icon Menu and Navigation Wheel, so you can always go straight to the feature you need, with no fuss.
There's a main monitor, which is also an easy-read clock, timer and room thermometer. And you also get a handy, mini-monitor you can pop into a pocket as you move around the home. With a high-quality encrypted wireless connection, this is a very secure baby monitoring system.

6. Best Split-Screen Hack-Proof Video Baby Monitor
DBPower Video Baby Monitor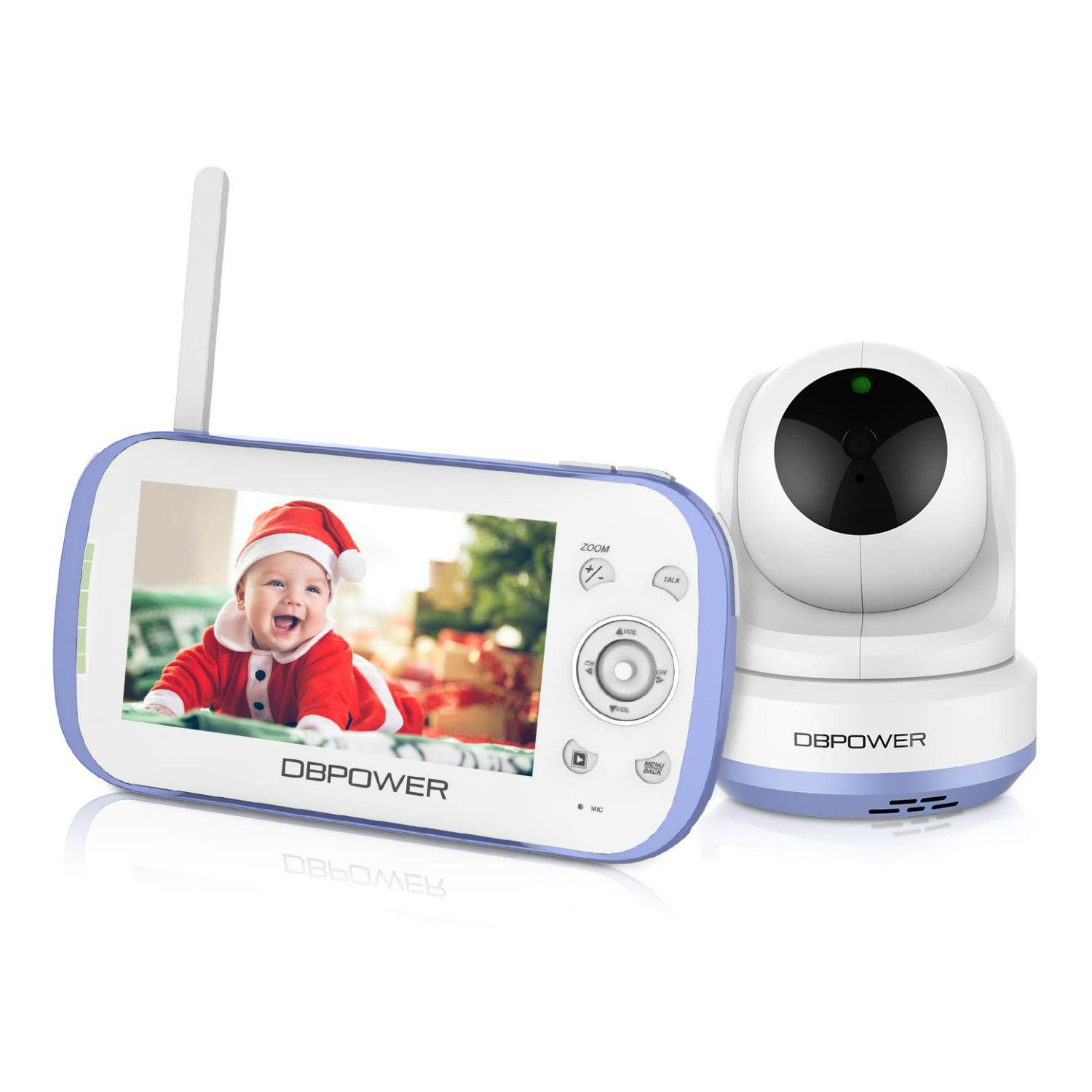 Here's another secure, high quality video baby monitor that works without Wi-Fi. It can be linked up to four cameras at one time for monitoring several rooms. This is useful if you have children, elders or pets at home. And it makes keeping an eye on your loved ones so much easier, and will really reduce your daily stress-levels!
You can stay in touch with whoever you're monitoring via the two-way Talk function. And this monitor comes with a room temperature monitor, nightlight, lullaby and useful LED lights that are activated by the sound of your voice. So, with a long streaming radius of 1,000 ft. you'll bless the day you invested in this super, 'home-help'!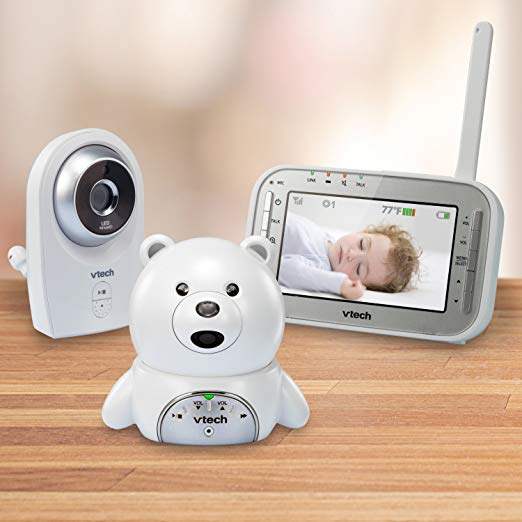 Full marks to Vtech for creating a piece of technology with cute look to fit in with a modern nursery! Like all of our recommended video baby monitors, Two-way Communication allows you to gently soothe your baby back to sleep from wherever you happen to be in the home.
The high resolution images send good quality color, which is important when checking on your baby's well-being. You can rest easy that no-one could ever hack into your baby monitor system, as the unit works by digital transmission!

With one of these secure, top-quality sytems, you can enjoy the many benefits of a hacker-free video baby monitor – and sleep like a baby yourself!