Home & Garden
5 Best Body Pillows 2023 for Healthy Sleep – Body Pillow Buying Guides
The soft support of a comfy pillow is definitely one of life's greatest pleasures! And that goes double for a relaxing, body pillow. It can mean the difference between restful sleep or waking up unrefreshed and grumpy. So our 5 Best Body Pillows cover every comfort need. You can get relief from aches and pains, as well as a post-surgery or pregnancy support body pillow.
Or maybe you just need the simple comfort of a soft, huggable 'bed buddy'. Lack of sleep is now a long-term health problem faced by all age groups. But one of these quality body pillows could be your perfect solution!
1. Best Overall Body Pillow
Snuggle-Pedic Ultra-Luxury Bamboo Memory Foam Full Body Pillow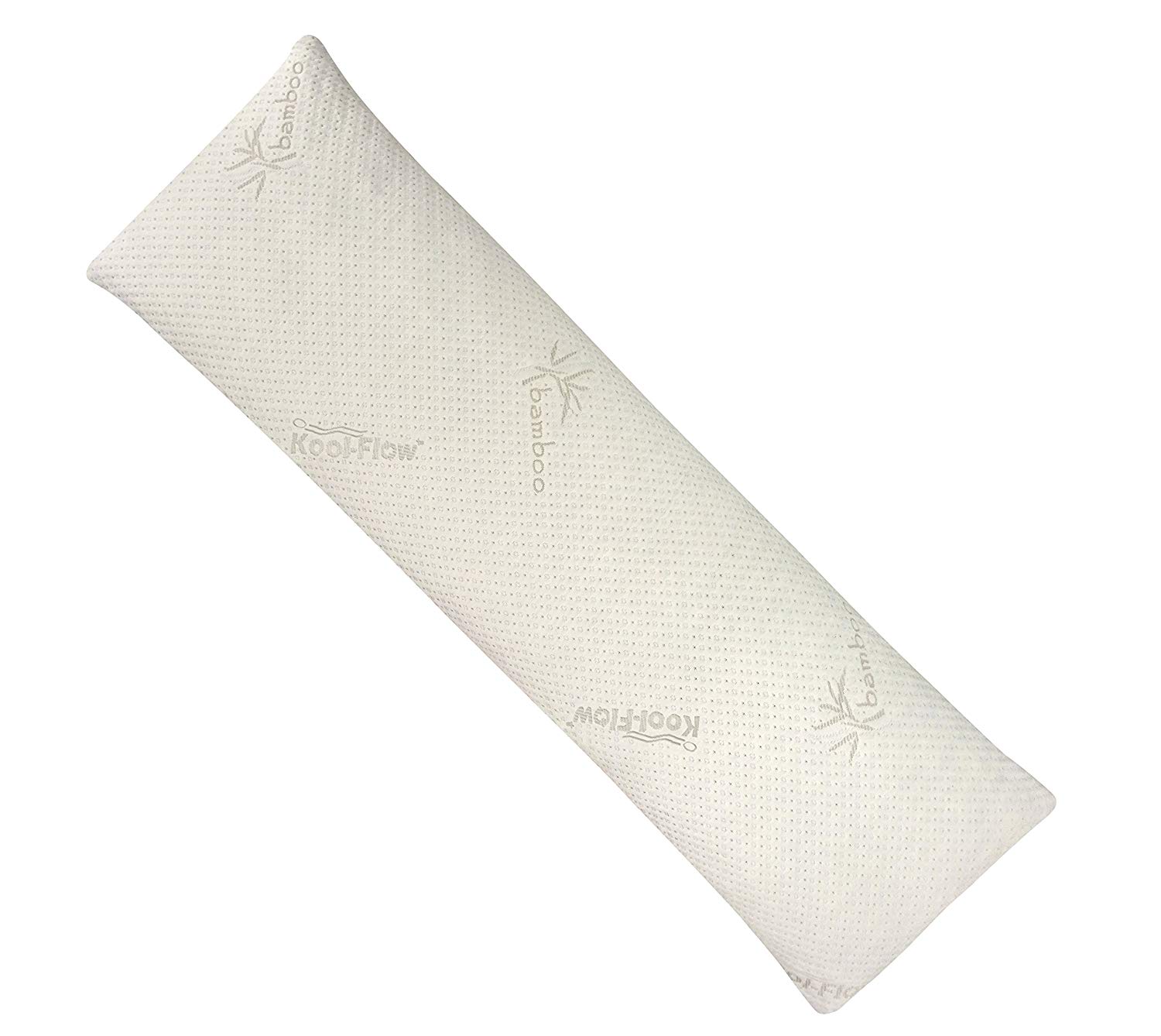 Snuggle-Pedic is the industry's leading memory foam body pillow supplier. The eco-friendly foam filling is trustworthy, Biogreen & Certipur and U.S. Certified. So it's fully hypo-allergenic, and dust-mite resistant, for allergy sufferers. And the machine washable cover is made from Bamboo Viscose, Polyester and Lycra for easy cleaning.
This top-quality, orthopedic, memory pillow supports all body shapes and weights for super-comfy sleep. The 20-year Warranty and 120-Night No-hassle Refund Guarantee show the outstanding success of this popular design!

2. Best Budget Buy Body Pillow
Newpoint 200-Thread Count Full-Length Body Pillow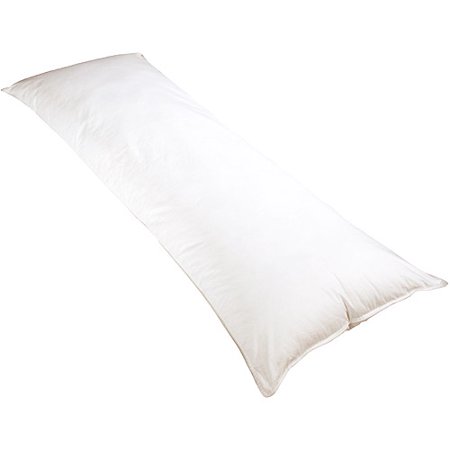 We love this sensibly-priced, full-size body pillow with an impressive 200-thread count cotton cover. The ultra-soft luxury of 200-thread cotton is so relaxing. It's easy to machine-wash and combines firm support with a soft cover. The Newpoint body pillow is not only affordable, but also features a generously filled, top-quality, hypo-allergenic Polyester Fiberfill.
Suitable for expectant mothers, post-surgery, arthritis sufferers and anyone with sleep issues. This is a lightweight body-pillow you can take along when you travel for a comfortable sleep wherever are!

3. Best Allergy Body Pillow
AllerEase Cotton Fiber Fill Body Pillow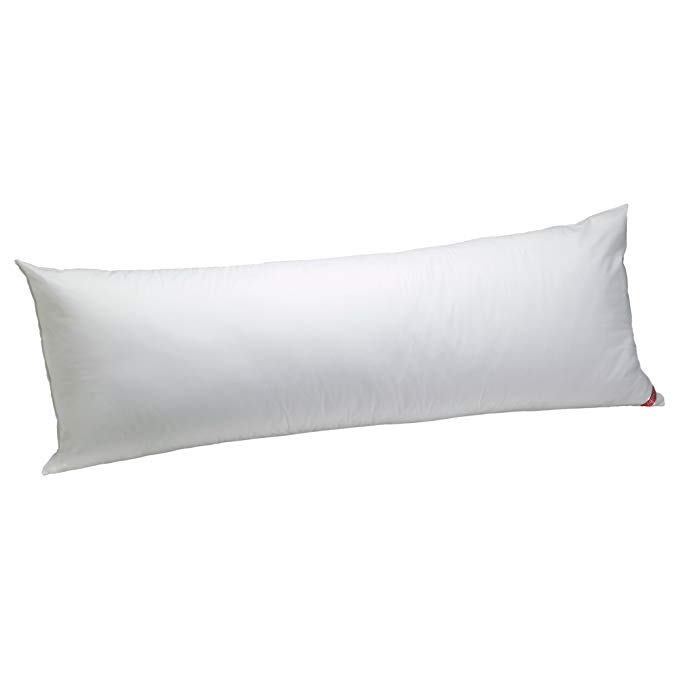 AllerEase is the leading brand for allergen barrier bedding. And it offers top quality products for very affordable prices. So allergy-sufferes are in safe hands with an AllerEase Cotton Fiber Fill body pillow. It protects against allergens and is a very comfortable alternative to feather pillows.
Lighter than a heavy, memory-foam body pillow, this pillow has machine-washable, hypo-allergenic fiber fill. The cover is 100% cotton and this supportive pillow will give you a good night's sleep free from irritants!

4. Best Body Pillow for Pregnancy
PharMeDoc Pregnancy Pillow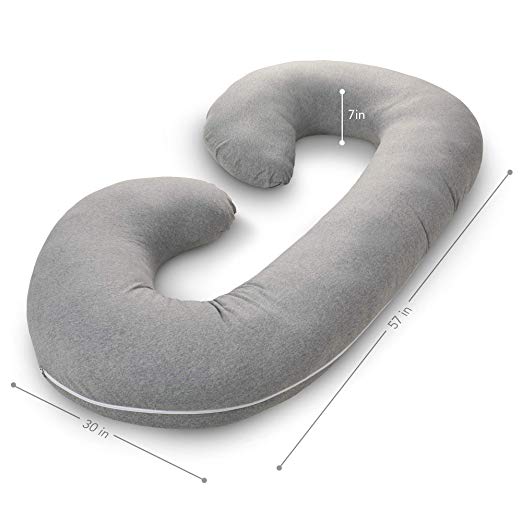 Trying to sleep can be so hard during pregnancy. But this C-shaped body pillow is great for giving full support to your baby 'bump' and aching back! This huggable pillow has a special shape making it perfect for the all-over comfort mothers-to-be crave.
You can use it in several different ways. For instance, tucked between the legs for side sleeping or you can curl up inside. And it's a great back support for reading, tv or nursing a new-born. With a lightweight, hypo-allergenic and machine-washable Polyfill filling it's super-soft!

5. Best Rounded Body Pillow
Cozy Hut Cervical Body Pillow
Had a rough day? The Cozy Hut body pillow stands out for style and comfort. Because rounded pillows have no hard edges. It's a high-quality, memory foam body pillow. And gives rapid relief from body tension and aching muscles.
Soft but firm, the Cozy Hut body pillow gives excellent neck, leg and back support. And with a luxury velour cover, it's small enough to use anywhere: from sofa, bed, workplace-chair, car, plane and boat trips. The machine-washable, soft velour pillow-case in blue is included.

So now you know how to get that blissful, relaxed sleep we all day-dream about when we're at work. Sweet dreams!