Beauty
10 Best Beauty Oils for Face and Body 2023
Beauty oils have taken the Internet by storm. Every celebrity and beauty enthusiast has tried at least one beauty oil. The appeal of beauty oils is that they will double up your skin on moisture. We all know how important moisture is to our skin especially when it comes to keeping your skin looking youthful. You want to use the correct face oil that will give your face the proper hydration without making your face look and feel greasy.
Body oils are an excellent addition to any skin care routine as well. They moisturize your skin and are consumed by your pores at a more rapid speed which allows your skin to feel hydrated faster. Numerous body oils contain cellulite fighting ingredients such as caffeine that will allow your skin to fight against cellulite. Here are ten of the best beauty oils for your face and body that will bring your skin back to life.
10.
RODIN olio lusso – Luxury Face Oil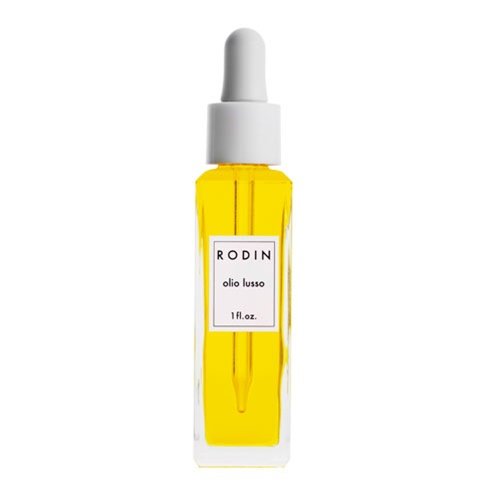 face oil that is designed to make your skin glow? This is it! This face oil Rodin olio Lussio's Luxury oil was created with 11 essential nutrients that will help your skin glow. That's right this face oil was formulated to hydrate your skin and give it the glow you want while not being or feeling greasy at all. It is a concentrated oil that can be utilized day and night to ensure your skin gets the most benefits from it.
This face oil can be used with your regular moisturizer or as a replacement for it. It should be used once your face has been cleansed with your favorite moisturizer to enhance its benefits.

9.
The Body Shop Honey Bronze Shimmering Dry Oil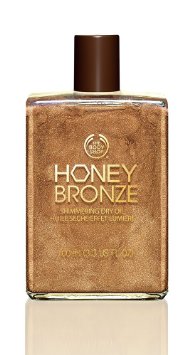 A body oil is the perfect all year moisturizer it will keep your skin moisturize for a long period of time. This Honey Bronze dry oil contains shimmer. What this means is it contains tiny flecks of Gold that will give your skin a sheen of healthy glow.
This is a dry oil which means it dries instantly into a soft velvety feel instead of the typical oil feel. It is also absorbed a lot quicker into the skin as dry oils tend to be very gentle on the skin. This dry oil can be used anywhere on your body that you would like a little bit more of a glow whenever you need it.

8.
Fresh Seaberry Moisturizing Face Oil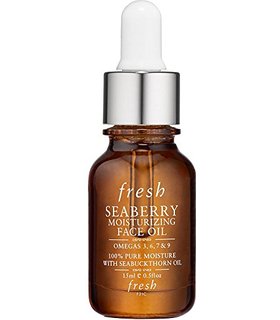 This face oil was specifically formulated to plump up the skin and bring back your skins elasticity. The elasticity in your skin is extremely important especially if you are over the age of 30. As we age our skin tends to lose moisturize and as we lose moisture we also lose the elasticity that keeps our face from sagging.
The face oil was created to help your skin fight the signs of aging while keeping your skin moisturized with essential oils that your skin need. This face oil is rich so a little bit goes a long way you can also add this face oil to your favorite foundation for a boost of hydration.

7.
L'Occitane Almond Shower Oil

Using a shower oil is a great way to moisturize your skin from the beginning of your beauty routine. If you happen to take extremely hot showers adding a shower oil can help you replenish your skin from the dryness of the hot water. If you have dry skin a shower oil can help as well.
This shower oil is not oily or sticky at all it transforms into a moisturizing shower gel once it comes in contact with water. It will leave your skin feeling soft and moisturized from the moment you apply it. It is also excellent for shaving especially if you have sensitive skin. Shaving can be a little bit of a hassle if you have sensitive skin, as sensitive skin can become irritated and red when it is dry. By using a shower oil and really moisturizing your skin before hand you can prevent that from happening.

6.
Advanced Clinicals Coconut Oil for Skin Repair Coconut Oil
If you have acne scars, dry skin, or any kind of scaring this coconut oil is perfect for you. This coconut oil can be applied to your face and body as it contains all the essential oils you need. It can be viewed as a full body moisturizer or as an addition to your skincare routine.
This coconut oil is also great for acne prone skin. Acne prone skin tends to be a little more sensitive to products however, this coconut oil will help you fade any hyperpigmentation, dark spots or scars and give your skin a fresh glow. Without the need of utilizing too many products that may cause your skin to become even more sensitive.

5.
-L'Oreal Paris Age Perfect Hydra Nutrition Facial Oil

This face oil was created to treat dry mature skin. It is formulated with SPF 30 to give you the sun protection you need while giving your skin the hydration it craves. Dry skin needs moisture to look its best. This facial oil was created to take care of all your dry skin needs without being greasy.
The lightweight formula sinks right into your skin to hydrate you from the inside out. As skin matures your oil production decreases by about 40% yearly however, if it is exposed to UV rays it can increase to 55%. You want to take care of your skin as much as much as possible. This face oil can help you to do just that.

4.
Bobbi Brown Bobbi Brown Beach – Body Oil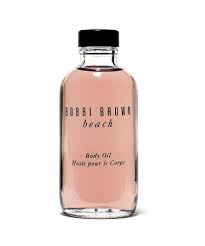 A body oil that can double as a perfume? This is it. Many body oils do not possess a scent that can actually double up as your perfume. Many of them are either scentless or with a very light scent. This body oil has a long lasting scent that smells amazing. It is the perfect summer scent, soft, light and long-lasting.
It is also highly moisturizing on your skin without being oily or sticky. You never want to feel sticky when you use a body oil and you do not want your body oil to have any residue. If it does leave your skin with residue you do not want to apply your clothing right after as it might transfer on to your clothes. This body oil will not transfer on to your clothing at all

3.
Oridel® Liquid Gem Regenerating Face Oil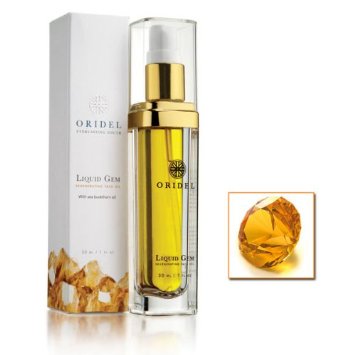 This has to be the silkiest face oil you will ever try. It is rich in nutrients and essential oils to help your skin to regenerate. What this means is it helps your cells generate at a more rapid speed giving your skin the youth appearance you want. It also helps your skin replenish the moisture that it is lacking.This is the perfect face oil if you have oily skin as well.
Many women with oily skin stay away from face oils because they believe it will make their skin have an oily texture. However, this is false. Adding a face oil to your routine can actually help balance your faces oil reproduction.

2.
Nourishing Oil for Face Body Hair Nails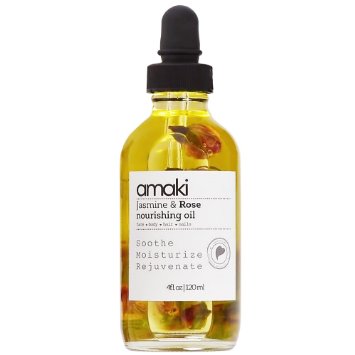 This is a full body oil. It can be utilized everywhere on your hair, face, body and nails. If you need a face oil that does everything you need it to do with a lightweight formula. This formula is absorbed very quickly into the skin without being greasy.
It is an excellent moisturizer and addition to your beauty routine. You do not need to use a lot of this oil as a little bit goes a long way. It is a very rich oil that gets deep inside your pores and really moisturizes your skin.

1.
NUXE Body-Contouring Oil for Infiltrated Cellulite

Cellulite attacks us all at some point in our lives we will look down on our thighs and there it will be a big or small patches of cellulite. However, there are products that you can use in order to diminish the appearance and help your skin heal. The truth is cellulite is actually fat cells bunched up in a certain area of your body. This body oil will attack your fat cells with the nutrients that it needs to reduce the appearance of cellulite.
Cellulite can be diminished by using the right products for it. This body oil will bring moisture back to the areas that you have cellulite. This body oil also contains caffeine. Caffeine is a well known ingredient that attacks cellulite right at the core.  It can be used all over your body whenever you are in need of a little bit more moisture.

Adding a beauty oil to your everyday routine can benefit you in every way possible. These face and body oils will add the moisture that your skin needs to always look it's very best. Give these oils a try and let us know your thoughts on them below.