Baby Store
7 Best iPad Cases for Kids 2023 – Avoid Repair Costs (iPad Air, iPad mini)
Buying one of the best iPad cases for kids is well-worth the reasonable cost. Because an iPad is a sophisticated piece of tech – but kids are clumsy! So when you get your child a tablet, it makes sense to invest in one of the best protective cases.
To keep you on the right track, we've created this handy guide to the best iPad cases for kids. Plus Samsung, Amazon Fire 7 and the Lenovo Tab 4. So no 'sad-face' for cracked screen repair bills. And you and your kids will always stay the best of friends!
1. Best all-round iPad case for kids -HDE Case for iPad 2, 3 & 4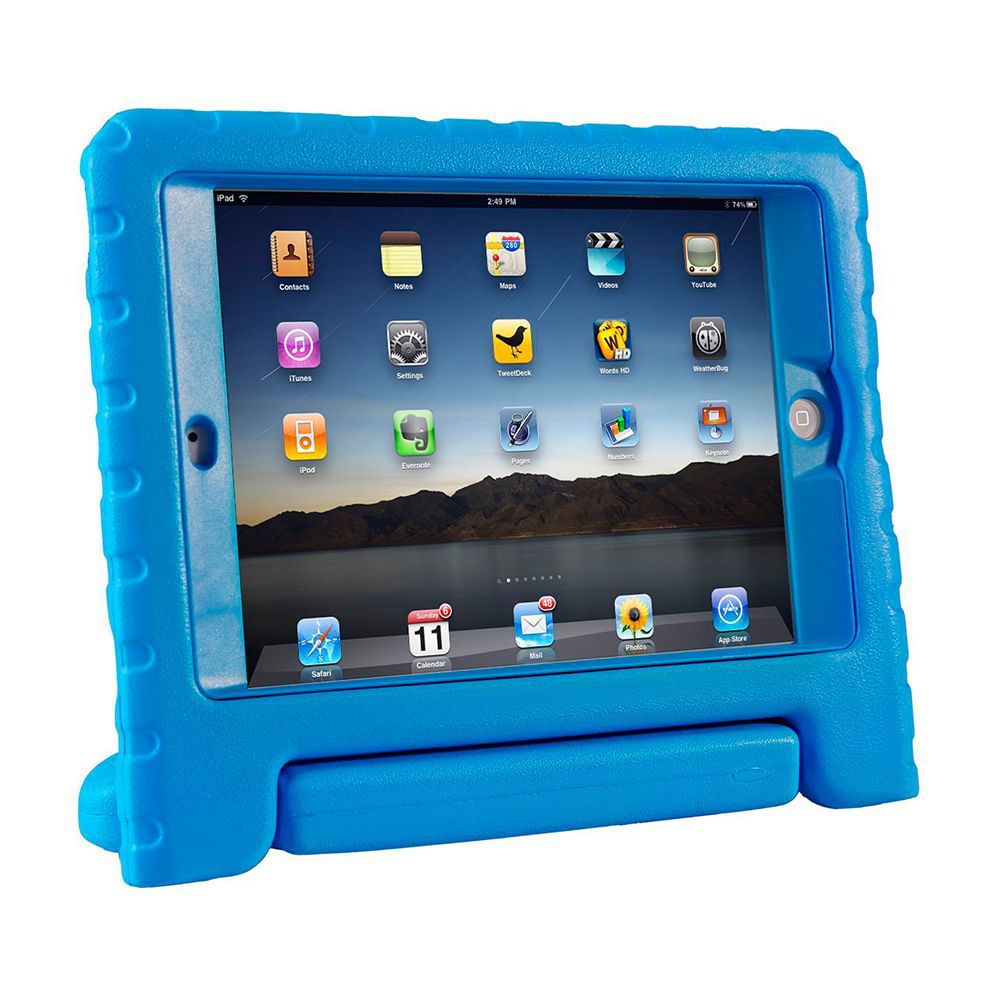 The HDE Case has a completely integrated screen protector, so whatever happens it won't get scratched or cracked. It also has a comfortable carrying handle to encourage your child to hold it securely. But even if it gets dropped onto concrete, it has total drop-damage protection.
The HDE Case is available in several cute color options. And there's a clever slot to hold an Apple Pencil safe. With a built-in stand to make video watching and display drawing comfortable, this is an excellent choice.

2. Best for Samsung Tabs A & E – BMOUO Kids Case for Samsung Galaxy Tab A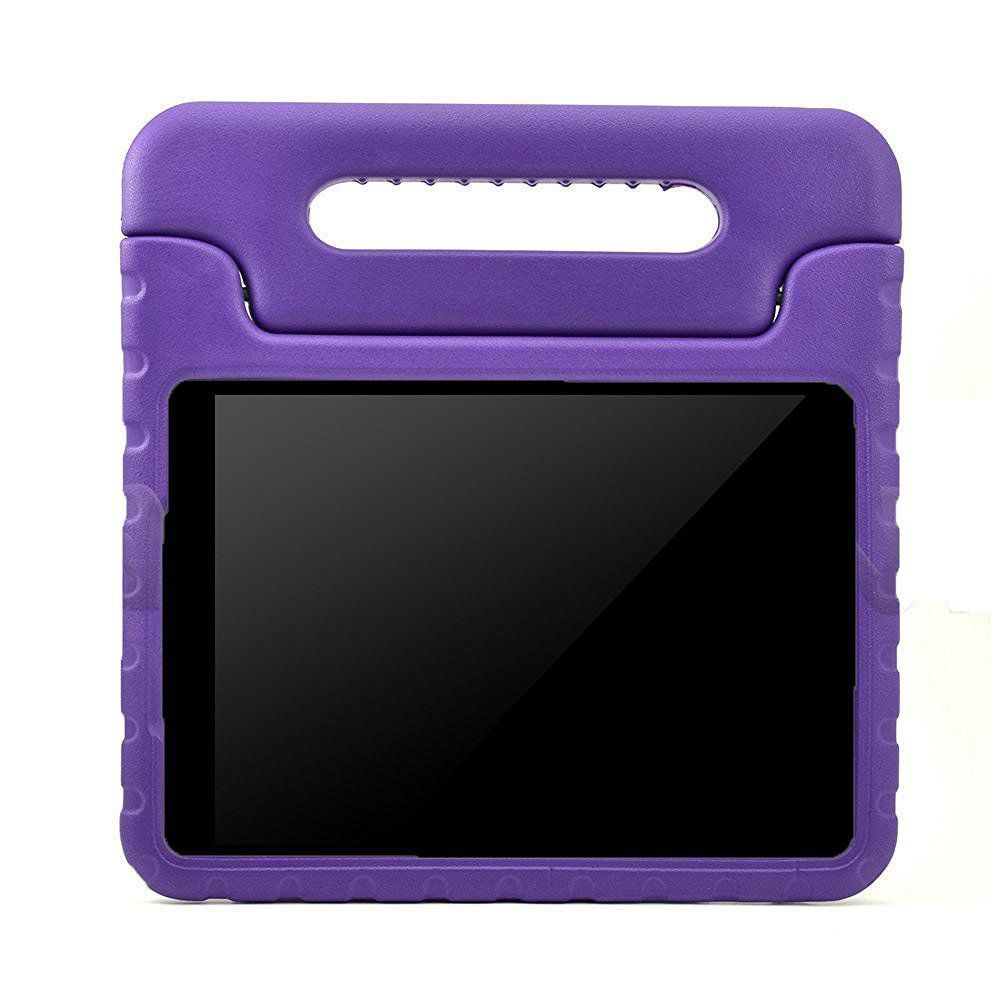 Switching now to Samsung Galaxy Tab A and Tab E, we chose the BMOUO Kids' Case as the best you can get. You get total impact resistance from the polycarbon outer case, and the flexible, silicone inner lining.
It has a very stylish look that appeals to older children. And includes a secure stand for drawing and video viewing. The handle has a comfortable non-slip grip and the only downside is that it doesn't have an integrated screen protector.

3. Best Non-Toxic Mini Case for Nibblers – CHINFAI iPad Mini Case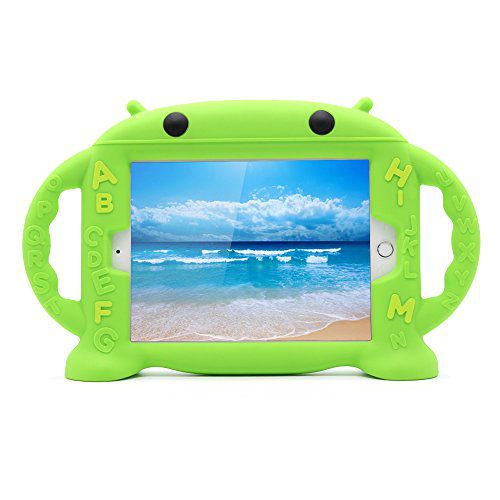 Small children often nibble on plastic toys. So you need to know they're not chewing on toxic plastic. And that's why we recommend the Chinfai iPad Mini-Case. This kids' iPad protector's made from food-grade materials, and fully certified as safe by the FDA.
In addition, this case is flexible for superior impact resistance, and washable. The easy-hold, carry handles feature alphabet letters. And this helps parent's play impromptu alphabet learning games. The case stands steady for video watching and comes in 4 colors.

4. Best iPad Case for Traveling – TopEsct Shockproof iPad Case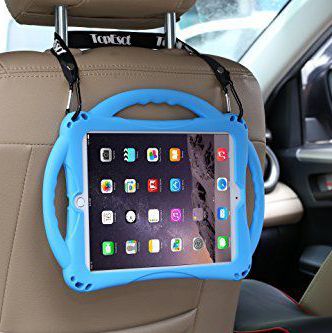 Traveling with kids is challenging, and the simplest solutions are best. So you'll love this drop-proof iPad case for kids, with a handy strap for attaching it to a car seat. This avoids the tricky-to-install mounting systems used by other brands!
So for sheer ease-of-use, this case makes entertaining your kids during car trips a breeze! And like all the best iPad cases for kids, this case has comfy handles, and a stand. You can buy the TopEsct Case in 3 colors.

5. Best Free-Standing iPad Case – Speck iGuy iPad Case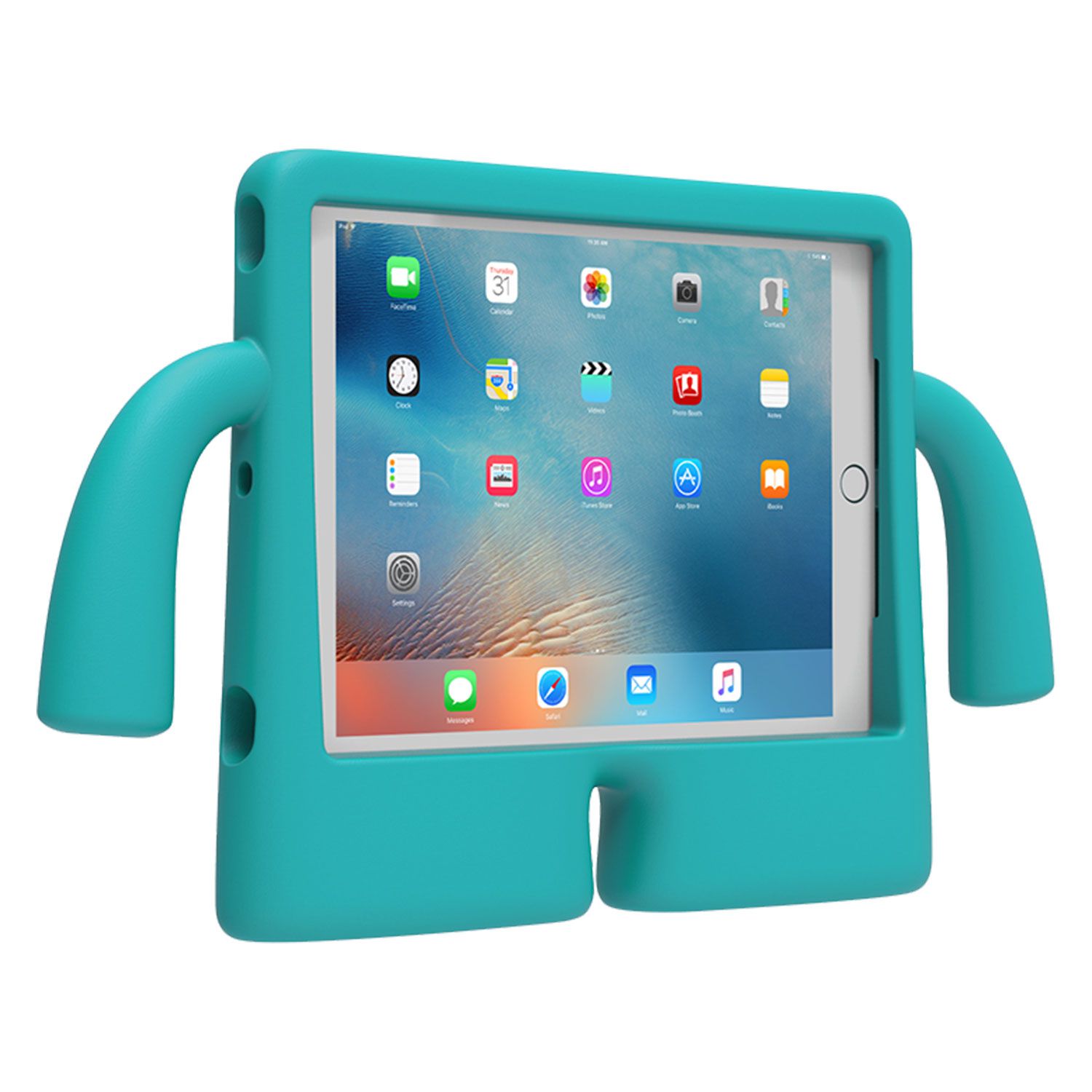 You can rely on this cute iGuy case to protect your kid's iPad completely, with its compressed, EVA foam molded casing. It has an appealing 'human' shape to it, which makes it less of a machine and more of a friend to small kids.
This shape is easy to hold and a solid, free-standing case is handy to set up for your child to use. Another child-friendly feature is that EVA foam makes the case light to carry.

6. Best for Lenovo Tab 4 – Lenovo Tab 4 Kid's Pack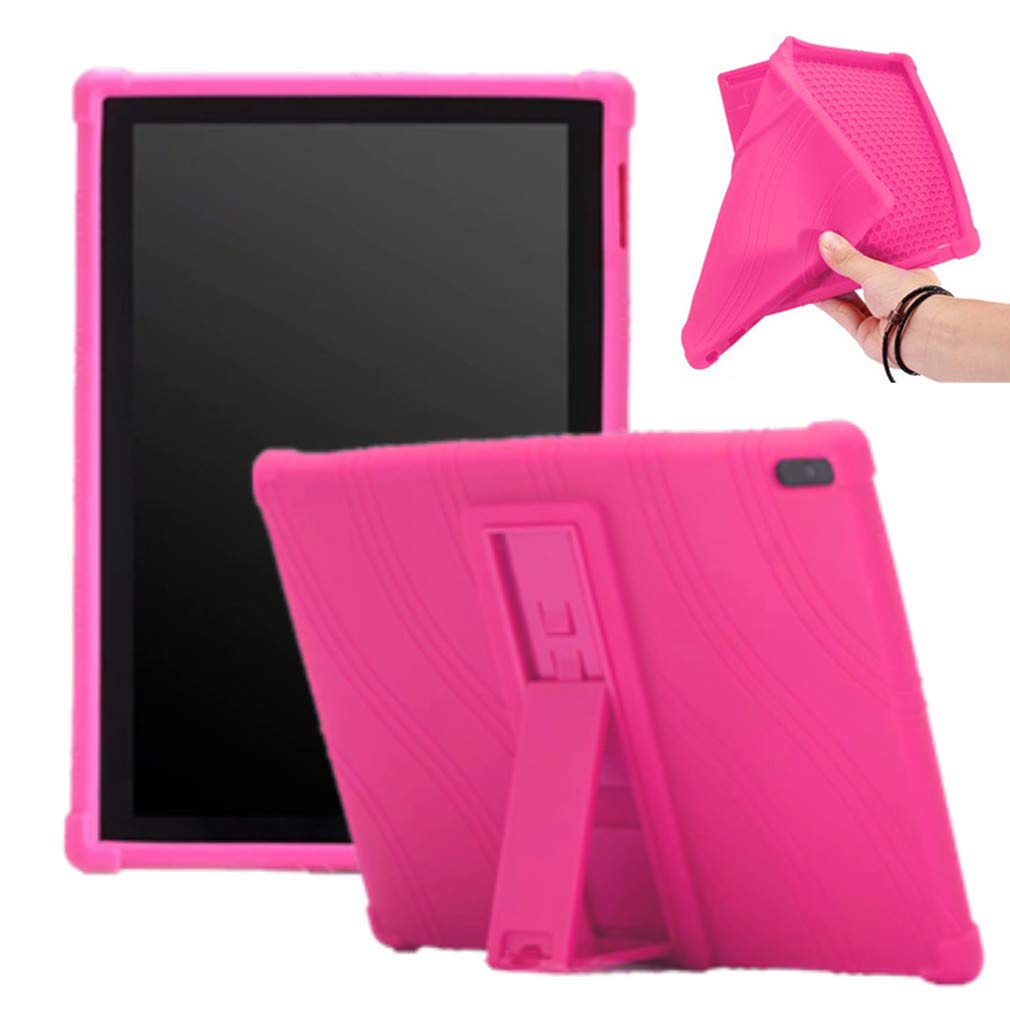 With Lenovo Tabs offering such high quality screen, audio and functions, they make a good alternative to the iPad. This child-friendly kid's case has a tough, screen protector and a shock-resistant case.
It's suitable for older children and protects the Lenovo Tab 4 tablet from day-to-day scratches and grazes. This is a good bumper protector for kids who don't want a babyish case for their tablet.

7. Best for Amazon Tablets – Kid-Proof Case for Amazon Fire 7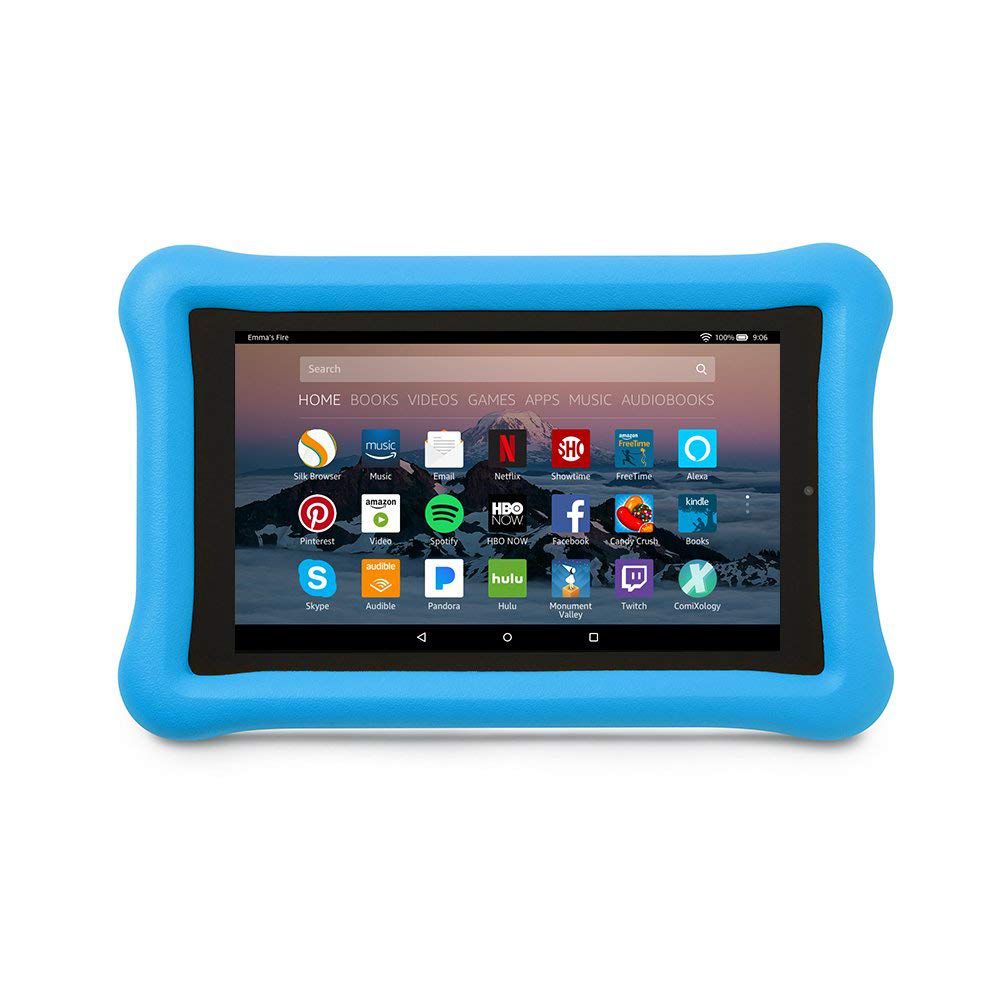 You may prefer to hand your Fire 7 tablet to your kid, rather than buy a new child-friendly tablet. And many parents find this an economic option. But you still need a specially tough, drop-protecting, kid's case for the Fire 7.
However, you don't need to worry about that issue, as good old Amazon now offers an ultra-strong, kid-proof case for the Fire 7. And you can buy it separately when you need it.

And that's how easy it is to choose the best iPad cases for kids when you consult our technology experts!