Baby Store
10 Best Kids Shampoo Brands 2023 – Top Rated All-Natural Favorites
Choosing the best kids shampoo brands is now a matter of protecting the health of your children! It used to be normal practice to use a 'family shampoo'. However, with allergies soaring over the last few decades, we're just starting to get proof that chemicals in our beauty products are one of the causes.
By law, shampoos for children are the only ones that cannot contain the toxic stuff routinely added to shampoo for grown-ups! So the only way to be sure the shampoo you use on your kid's hair is free from toxic chemicals is to buy a kids' shampoo brand!
Best gift set
1. Luna Star Naturals Klee Kids Shampoo and Conditioner Set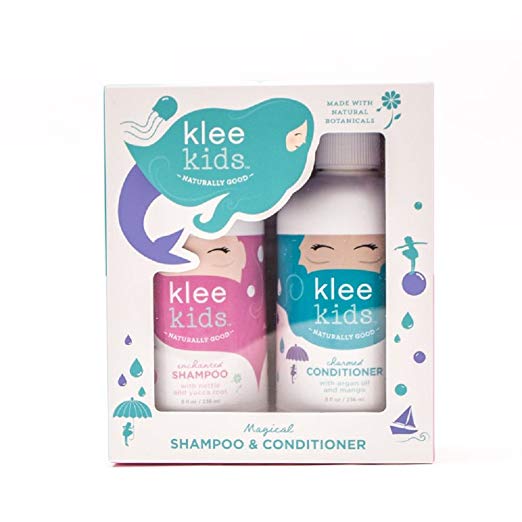 Natural ingredients continue to fill the beauty market. But they are often just included in minute amounts to trick you into thinking a product really is free from toxins! But this is certainly not the case with Luna Star Naturals Klee Kids shampoo products.
Luna Star Naturals are free from all toxic/synthetic additives, and an excellent, healthy shampoo choice. With a gentle fragrance gleaned from essential oils like orange, lavender and lemon-grass, your child's hair will be naturally clean and sweet.

Best for vegans
2. Dr. Bronner's Pure Castile Liquid Soap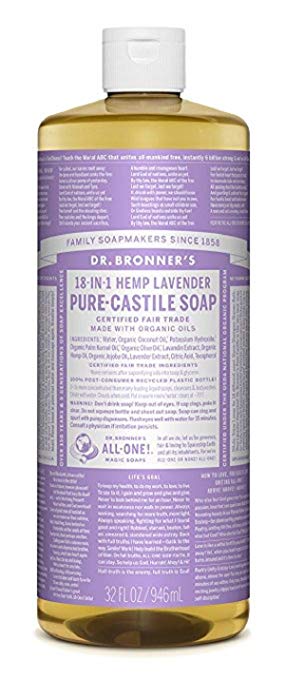 This is another first-rate kids' shampoo, because the Dr. Bronner brand has always been strictly organic and vegan. Castile soap is internationally famous as a traditional soap made with vegetable oils only. It has never included any animal fats in the formulation.
So Dr. Bronner products are naturally hypo-allergenic and suitable for use as a shampoo and bath/shower gel for kids. You'll notice that it lathers well and is very moisturizing for thick, coarse or curly hair.

Best budget kids' shampoo
3. Everyone 3-in-1 Soap for Every Kid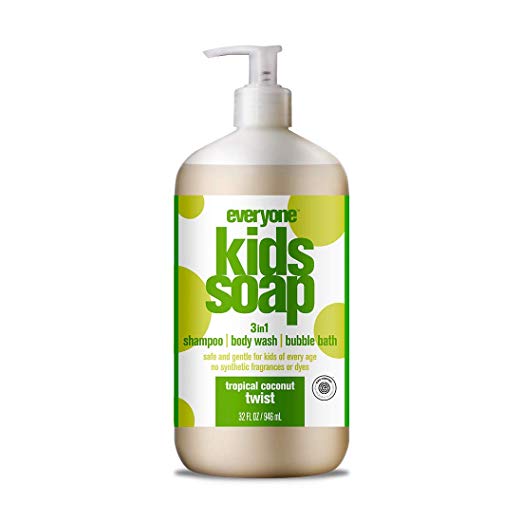 Sold by the box of 6 bottles, this handy pump container makes it easy to access during a hectic bath or shower session! It's free from all toxic additives and includes coconut oil. This is an excellent moisturizing oil, which has a pleasant natural fragrance.
And it saves you the bother of using different gentle soaps for body wash and hair wash! Buying kids bubble-bath, shampoo and body wash in bulk saves lots of shopping time, too.

Best for daily lice prevention
4. Fairy Tales Rosemary Repel Daily Kid Shampoo for Lice Prevention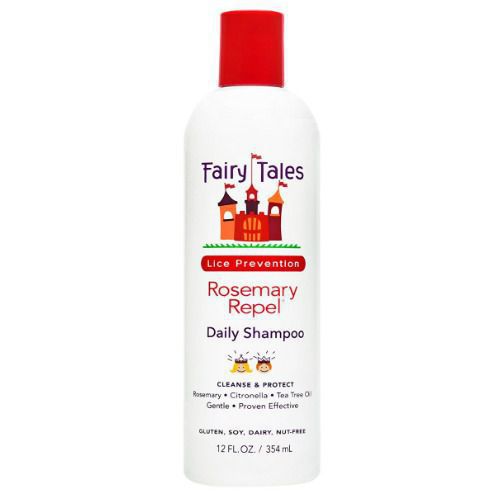 If lice are spreading around your kid's school, it may already be too late to avoid an infestation. So don't wait until your child has been affected, start protecting them now with the Fairy Tale Rosemary Repel Shampoo.
This is a natural lice repellant kids' shampoo, with fragrant rosemary herbs and tea-tree oil. There's no 'medicinal' smell to this natural shampoo. And children love the kid-friendly, Fairy Tale Castle picture on the bottle!

Best 2-in-1 shampoo & conditioner
5. Fresh Monster Two-In-One Coconut Shampoo & Conditioner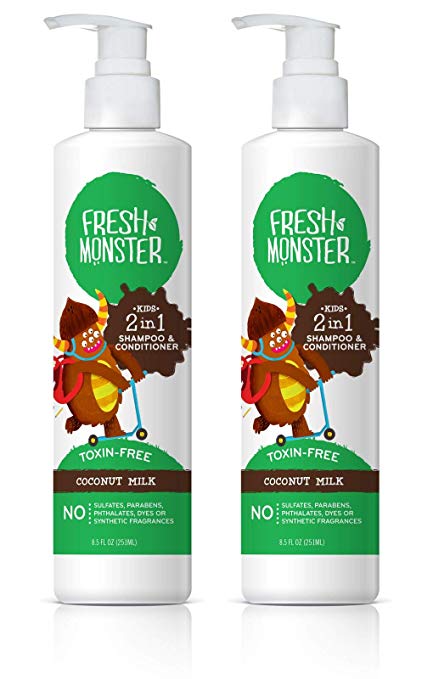 You and your 'little monster' will love the coconut milk moisturizing agents in this gentle, kids' shampoo. It's a handy, 2-in-product that saves time in the daily cleansing routine. It's also great for kids who hate having their hair rinsed with water twice.
It has a gentle, natural fragrance from apricot and apple essence that appeals to kids, too! And having a crazy cartoon character on the bottle always helps lure children into the bathroom for hair wash and bathing time!

Best for babies and sensitive skins
6. Burt's Bees Baby Shampoo and Wash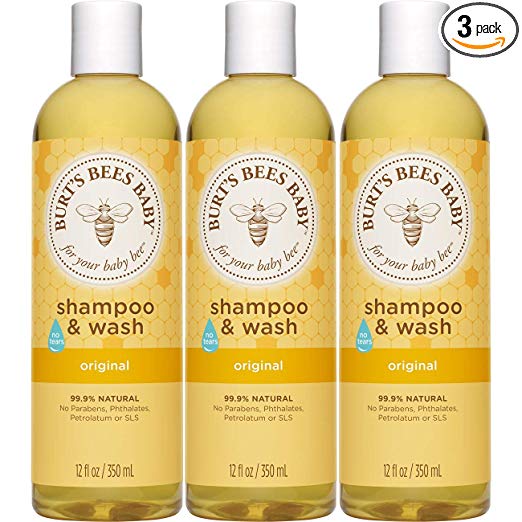 Burt's Bees Baby Shampoo & Wash is perfect for babies and kids who have sensitive skin. Burt's Bees has built up a great reputation these last few years for top-class, natural products. And this is a favorite gift product for new moms and dads.
The natural ingredients include oat flour, which is an excellent skin restoring product. (I use it myself for a skin allergy condition.) And aloe vera is also famous for its naturally soothing properties.

7. Best for hard-water areas
Babo Botanicals Swim and Sport Cucumber Aloe Vera Shampoo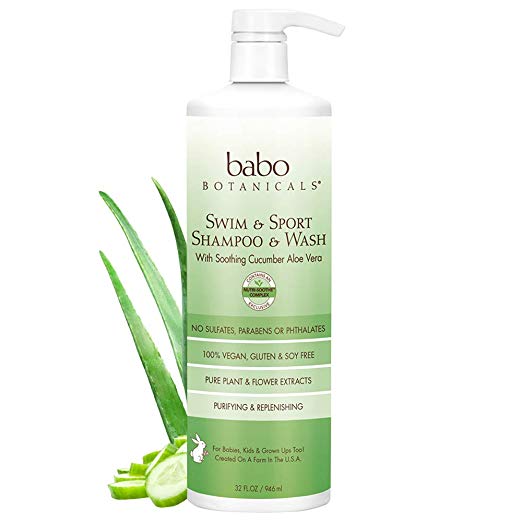 This is one of the new 'chelating' shampoos, which are great for using in hard-water areas. The source of the chelator in Babo Botanicals is an all-natural one, as it's made from corn. (But chelating shampoos for adults may contain chemical sources.)
This is a great shampoo for removing minerals from hard water, and getting dirt and grease out of thick, tangled hair. It's a great choice for active children who come home grubby from outdoor adventures!

Best for delicate and dry hair
8. Shea Moisture Mango and Carrot Shampoo and Conditioner Set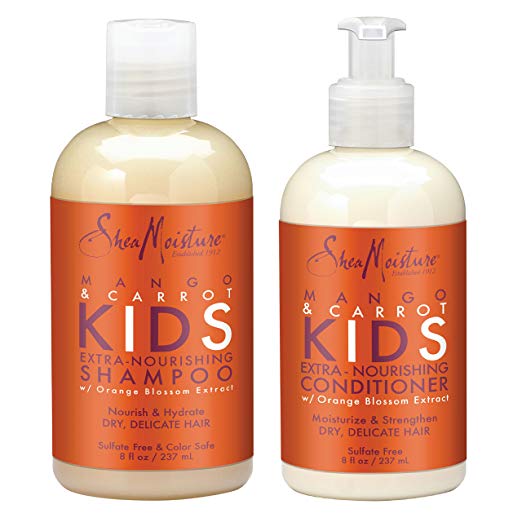 Being free from toxins and full of shea-plant moisture, makes this Mango and Carrot shampoo set another great choice for kids! It is especially good for hair that's dry or damaged. Kids love the gentle fragrance of mango and carrot, plus orange-blossom.
And any mention of the benefits of fruit and vegetables is important for today's processed-food addicts! Available in an attractive shampoo and conditioner duo set makes it a popular buy for busy parents.

Best for lots of lather
9. Tubby Todd Hair and Body Wash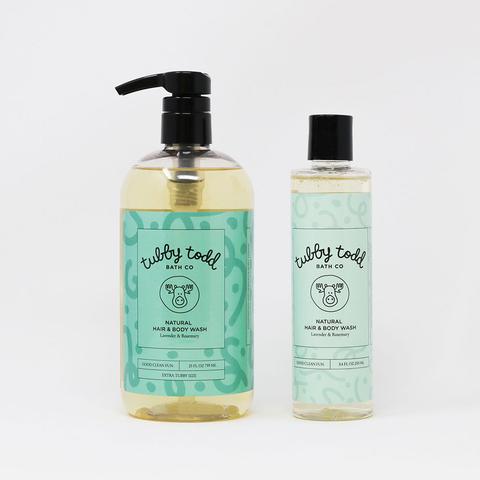 We love the name of this kid-friendly shampoo and body wash, that's a short way to say Chubby Toddler! It's a very handy one-stop product you can use for top to toe washing. It can be used on babies and toddlers, even those with sensitive skin.
And you get lots and lots of lather and bubbles from a small amount of Tubby Tod kids' shampoo product. So that's a purse-friendly bonus, as some vegan kid's shampoos are not as easy to lather up!

Best for the whole family
10. The Honest Company Shampoo and Conditioner Set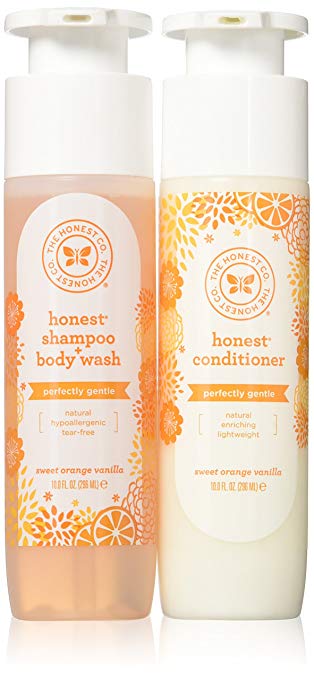 Although this isn't a kids shampoo brand, it is a shampoo made with all-natural ingredients. And that means no toxic chemicals are contained in this hair shampoo and conditioner. It's a forward step towards the time when all shampoos – whether for adults or children – will be free of chemicals.
And many people are already switching to all-natural shampoos and kids' shampoo brands as their preferred product for the whole family! Light and pleasant fragrance.

All-natural, cleansing products for the family, without a long list of toxins in them, is still a long way off for adults. But you can protect your kids, and yourself, by switching to one of these top-rated kids' shampoo brands. Let's join together and send a message to the beauty industry that from now on – it's all-natural or nothing!